Wrap-Up: Fillmore sweeps Foothill boys' volleyball in three sets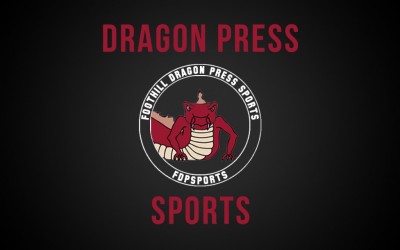 The boys' volleyball team was swept off their feet when they played Fillmore High School at Cabrillo Middle School's gym on Tuesday, where they were defeated in three sets. The scores of the game were a close 23-25, 17-25, and 21-25.
Coach Janine Cobian felt that in the game, the team had good saves when they were at risk of giving up a point, and were able to have short bursts of saves and scoring.
"The boys had some great rallies with lots of incredible diving saves," said Cobian.
She felt the team was not expecting Fillmore to tip as much as they did, and believes that the team needs to improve on catching those tips. A tip is when a player tips the ball with their fingertips.
"We need to work on more tip coverage, [we] did not expect Fillmore to tip so much," Cobian said.
However, Cobian felt that the team did well overall during the game.
"The boys played so well. They truly look like a fundamental varsity team," Cobian said.
In league, the team has had one win and seven losses, and one win and eight losses overall.