Review- Montero (CALL ME BY YOUR NAME)
Puritan America shook on March 26, 2021 when Old Town Road Star, Lil Nas X, released his highly anticipated single and music video, Montero (CALL ME BY YOUR NAME).
In the music video, the openly gay rapper plays with the notion that gay people are going to hell because of their sexuality. In an epic scene, Nas, characterized as a fallen Greek hero, throws his spear at the heavens. As the spear leaves his hand it morphs into a stripper pole as he dons his red bottoms and pole dances down to hell. 
When he reaches the underworld, he struts up to Satan and seduces him, ultimately takes the devil's place. By claiming damnation, Nas rejects Christian homophobia and asserts that self-acceptance is more important to him.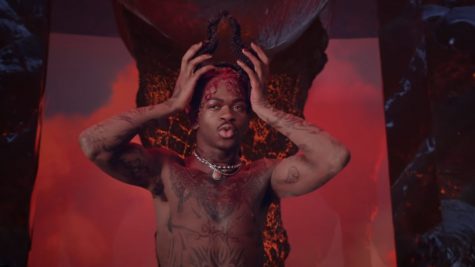 Montero (CALL ME BY YOUR NAME) was inspired by Andre Aciman's controversial romance, Call me by your name. 
Set over a summer in Italy in the 1980s, Call me by your name follows 17-year-old Elio Perlman and Oliver, a graduate student who's spending the summer with Elio's family. Against the backdrop of studying antiquity, the young men are pushed together by two classical works, Plato's Symposium and a scene from the Metamorphosis of Ovid. The Symposium tells the myth that humans originally had four arms, four legs and two heads. Zeus feared that humans like this were too powerful, so he split them all in half and condemned them to spend their lives searching for the other half. 
From Ovid, the story of Hermaphroditus and the parallel between the desire for another and the desire to be that person. From these two myths comes the line, "Call me by your name, and I'll call you by mine." 
Nas's creative decision to borrow the concept of calling someone by your name as if it were theirs instead of writing a song about the movie or book was brilliant. His subtle connections through classicality and the struggle of self-acceptance were much more valuable than any cheap quip about Timothée Chalamet.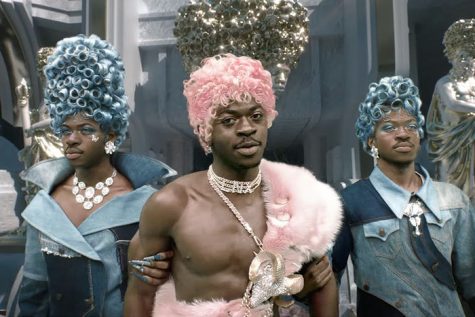 The Montero music video is dripping in duality. The song features a duet of Nas singing in two different voices, one lower and more gravely than the other. They're clearly characterized as older and younger, and they could almost represent Elio and Oliver. Nas took it even further and played every character in the music video, creating a trippy conquest of himself in the first scene. Right after, as the camera pans away from the identical couple, a quote from Plato's Symposium appears. 
The Montero track alone was an instant favorite. Lyrically, it's catchy, almost addictive and it has that rare quality that truly transports the listener to the moment. The lively Italian rhythm, the sound of the Spanish guitar and the flirtatious lyrics make me desperately nostalgic for Mediterranean nightlife. 
Public opinion on Montero is split, some love it, others think it's an affront to God but the controversy will only make Montero more iconic as Nas's wild success continues to define a generation.