What happened to Chance the Rapper?
Chancelor Jonathan Bennett, better known as Chance the Rapper began his long-running musical career in 2012 with the release of his first official project, 10 Day. The album was well-received, but it wasn't until the release of his second mixtape Acid Rap that his career truly came to fruition. Chance was praised for developing his own sound, described as a mix of both gospel and hip hop, and this theme poured into his third project known as Coloring Book released in 2016. Chance the Rapper became a household name, and his fan base was at an all-time high. However, as seasons passed, Chance began to disassociate himself with his music in an effort to spend more time with his family. Fans watched as his personality changed and he connected less with his audience, but this didn't stop them from anticipating Chance's next mixtape. The Big Day was the next album to drop, and although it peaked at number two on the Billboard: 200, the reception was ultimately negative from fans, and Chance entered a long period of silence. To find out more about why the 'golden face of rap' fell off, it is important to discover where it all started.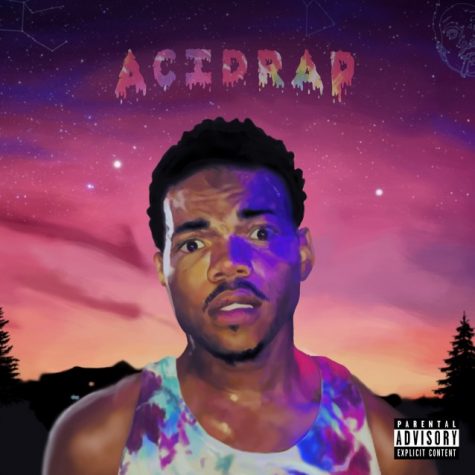 Chance's first project, titled "10 Day" was a reference to the 10-day suspension he received for smoking weed during his senior year of high school. Chance wrote the original draft of the project during his suspension, and the finished product was released soon after when he was only 18 years old. While his parents wanted him to go to college, he had no desire to, leading him to continue his passion for making music. After releasing multiple singles following the album, he finished second in a local contest for songwriting, where he met Chicago's mayor at the time, Richard Daley. Chance's career was on the rise and he had the potential for stardom in the hip-hop world.
Chance had moved to Hollywood in 2014 to further his career after the release of his newest mixtape titled Acid Rap. The project was praised for its unique sound, which could be described as the fusion of gospel elements in the hip hop genre. Critics claimed "He is both playful and serious, introspective and braggadocious, and both tame and wild. There is something for everyone here."
Although he was living a luxurious lifestyle in Los Angeles, he simultaneously found himself doing a high volume of drugs. Acid Rap was a reference to the acid, as well as a variety of other medications Chance was taking during the process of the album. While the second mixtape was a success, he was on a downward trajectory as he continued to abuse drugs, causing him to miss many opportunities in the music industry. In an interview with GQ Magazine in 2016, Chance said "I was xanned out every day. I was just tweaking. I was a Xan-zombie, not doing anything productive and just going through relationship after relationship after relationship."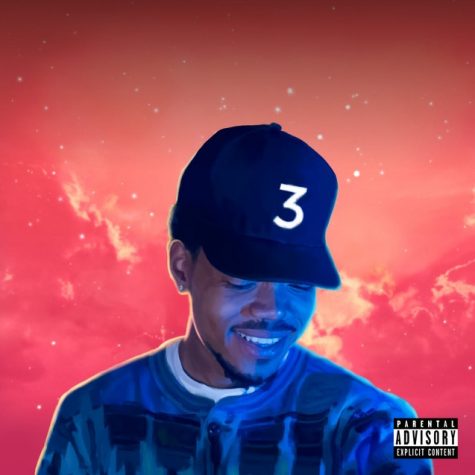 Disgusted by the effect that Hollywood left on him, Chance moved back to Chicago, where he started dating his childhood girlfriend, Kirsten Corley. This along with his refound acceptance of God helped Chance become sober, and put him on a favorable path to success.
Chance the Rapper had truly established his sound upon the release of Coloring Book in 2016. After recovering from a dark period with his mental health, the album is a clear celebration of the accomplishment of becoming clean, as he chants "we don't do the same drugs no more".
Coloring Book won 'Best Rap Album' at the 2017 Grammy Awards, and the project set Chance on the path of fame. However, original fans of Chance noticed that the album was very different from other music he had put out. While Acid Rap was described as a high-energy mixtape that talked about the dangers of Chancelor's childhood growing up in Chicago, Coloring Book was anything but that. The album was still very well received, and it appealed to a wider audience but the older listeners refused to acknowledge this as the same Chance the Rapper that they had fallen in love with.
Chancelor was also raising a daughter during the creation of the album. Kensli Bennett was welcomed into the world during 2015, and after the release of Coloring Book, Chance understood that he had to take a step back and rearrange his priorities. Two and a half years passed without hearing much from Chance other than a few singles, and the buzz around his name from Coloring Book caused many of his supporters to grow impatient waiting for his next big project. On March 9, 2019, Chance married his girlfriend, Kirsten Corley, and the release of his fourth independent project and debut album known as The Big Day followed soon after.

The fame that Chance received from Coloring Book labeled him as arguably the biggest rising artist, and he was on his way to standing alongside other famous and respected artists such as Kanye West and Drake. The fame led fans to believe Chance could 'do no wrong', but his reputation began to crumble upon the release of The Big Day. The album peaked at number two on the Billboard: 200, making it Chance's highest-rated project, but the album quickly began to plummet as more fans listened. Criticized for the improvisational tone and style, the 77-minute long project was forgotten in just a few weeks. A wave of disappointment passed over fans, as the long-awaited release of the album ultimately flopped, and Chance's reputation took the biggest blow of his career.
The reception from fans was overwhelmingly negative, and Foothill Tech student Jacob Marcus '22 would agree. Marcus stated that "his newest album is awful and was a huge disappointment even though I am not the biggest fan of his music."
Marcus followed up by saying, "the only enjoyable parts of the album are some of the features, and after he released the album he seriously fell off. Playboi Carti is miles better than Chance".
After staying silent for nearly a year and a half, Chance the Rapper released a single on Dec. 10, 2020, titled The Return, possibly referencing his return to music. The song has received praise from many listeners, and the flow and style of the song brings several fans back to the old days of Acid Rap. It is too early to call, but hopefully this marks the beginning of the revival of Chance's career, and the beginning of a new story.