Intriguing movies to spice up your quarantine
Through these wretched months of quarantine, most people have had large amounts of free time on their hands. With the physical absence that comes with social distancing and the fatigue of seemingly never-ending zooms calls, there seems to be no light at the end of the tunnel. Despite the list of stressors growing larger by the day, being bored is what most have become newly accustomed to. Including all the pressures quarantine has laid upon us, we are drifting further away from normalcy; sometimes, it's good to realize that we need to take a break. One way to relax and break free from reality for a bit is to binge watch some movies. So grab a bowl of popcorn, a refreshing drink and enjoy the movies on this foolproof list.
42
42 is the stunning portrayal of Jackie Robinson's story, which follows how he became a major figure in the fight against racism in America.
Jackie Robinson (Chadwick Boseman) toys with the audience's emotions as he presents the seemingly endless prejudice Robinson endured. As a player for the Brooklyn Dodgers in the 1940s, problems arise as Robinson not only faces racism from opposing teams and spectators but also from his own teammates. With support only from the team manager, Branch Rickey (Harrison Ford) and his wife Rachel (Nicole Beharie), Robinson battles racism and changes history. It's important to watch because it leaves viewers with a higher respect for Jackie Robinson and his struggle for equality. Even though it is very hard to watch how people treated him, it will lift your spirits when you see people change their prejudiced outlook and begin to accept him. Disclaimer: This movie contains racial slurs as it is set in 1947.
The Martian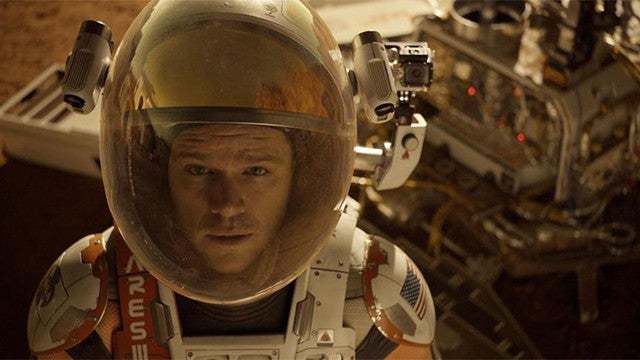 If you love outer space, this is the movie for you! The Martian is a science fiction (sci-fi) movie about an astronaut who gets stranded on Mars. Mark Watney (Matt Damon) is an astronaut who accidentally gets left on Mars after his crew thinks he died. Very much alive, Watney is able to get back to the temporary hut and patch himself up. There he learns to grow potatoes and use other supplies in order to survive, while concurrently facing the many challenges that come with living alone on another planet. Eventually, a satellite analyst realizes that he's alive and NASA starts working on a plan to get him home before he perishes. There are many moments where you will be on the edge of your seat, waiting to see what will happen next. If you love suspenseful movies, this is the movie for you with its many twists and turns.
Midsommar
Midsommar is an intense psychological horror movie that is unlike traditional scary movies. Dani (Florence Pugh) is a college student mourning the sudden death of her immediate family while in a rocky relationship with her boyfriend named Christian (Jack Reynor).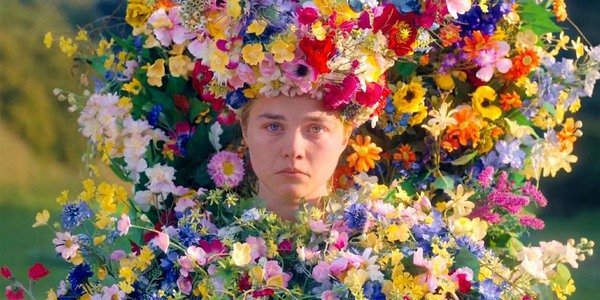 Christain's friend named Pelle (Vilhelm Blomgren), who is from Sweden, invites him and two other friends to travel to his hometown to celebrate Midsommar. Dani also wants to attend the peculiar festival in Sweden and decides to go too. Yet, when they arrive, events ranging from odd to horrific begin to unravel, and they question why Pelle invited them there. The movie Midsommar may just seem like a group falling into a cultish nightmare, but it also represents the story of an estranged relationship that is dragging on. Disclaimer: This movie contains many disturbing elements, viewer discretion is advised.
Alice in Wonderland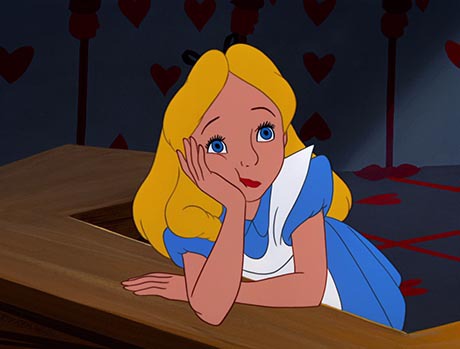 While Alice in Wonderland could be viewed simply as just another Disney movie, in reality, it is so much more. The movie Alice in Wonderland is based on the novel Alice in Wonderland by Lewis Carroll,  Alice (Kathryn Beaumont) is a young girl who becomes bored with her day to day life and dreams of a place in her imagination. While dozing off, she sees a white rabbit (Bill Thompson) running and begins to follow the rabbit in a curious state. Before she knows it, she is in Wonderland and becomes enticed by her surroundings. The viewer feels as though they get to tag along on all her adventures and obstacles throughout the journey. Alice in Wonderland is a great family movie, but also an amazing movie to watch by yourself. This movie will bring you back to your childhood without yielding bored or unamused feelings.
Lady Bird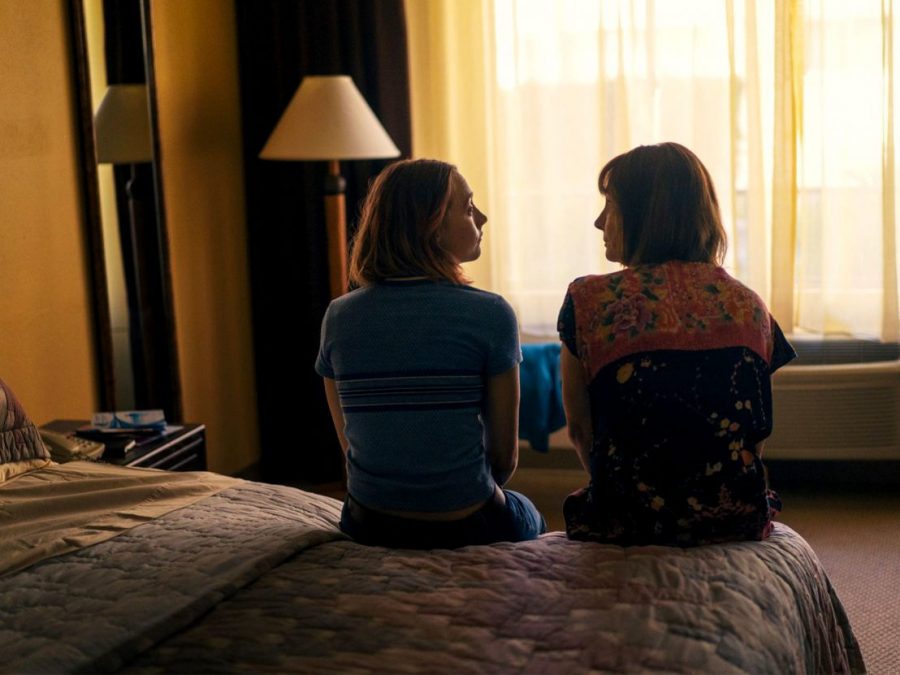 Lady Bird is a very humorous, emotional and captivating film. Lady Bird is a coming of age movie about a girl named Christine, or Lady Bird (Saoirse Ronan). She is a very outspoken young woman going through her senior year at a Catholic high school. She has a haggard relationship with her mother and confusing relationships with boys, including her boyfriend Kyle Scheible (Timothée Chalamet). Her mother, Marion McPherson (Laurie Metcalf), is a nurse trying to provide for her family while her husband just lost his job. Lady Bird reveals the harsh truths of parent-child relationships while also demonstrating the feeling of being lost before you find yourself. If you are feeling hopeless or lost through these times, Lady Bird shows you are not alone and makes you realize that everyone has something going on. 
Miss Congeniality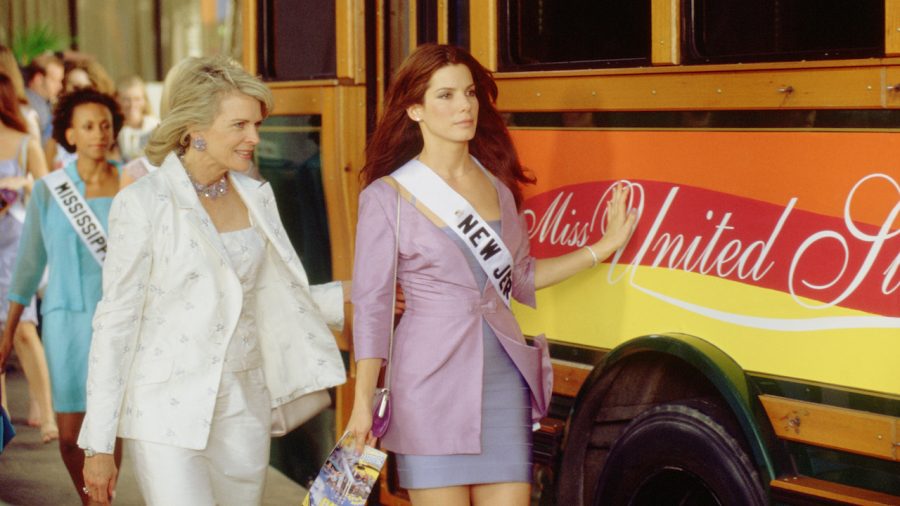 Miss Congeniality is a fun and exciting movie in which a tomboy FBI agent goes undercover as a beauty pageant contestant in order to figure out who is behind the bomb threat towards the Miss United States Pageant. With help from a pageant consultant, Gracie Hart (Sandra Bullock) goes through extensive training and beauty treatments in order to become eligible. Although she is a bit rocky at first, she eventually gets the hang of it. Along the way, she makes friends with quirky Rhode Island contestant Cheryl Frasier (Heather Burns) and gets better acquainted with her FBI partner, Eric Matthews (Benjamin Bratt). Miss Congeniality is a fun and mysterious movie that has some hilarious moments, as Bullock's character is a fish out of water as a beauty pageant contestant. It's amusing to watch her try to be both a beauty queen and a tough agent at the same time.
What is your favorite genre of movies?

Sorry, there was an error loading this poll.
Saving Mr. Banks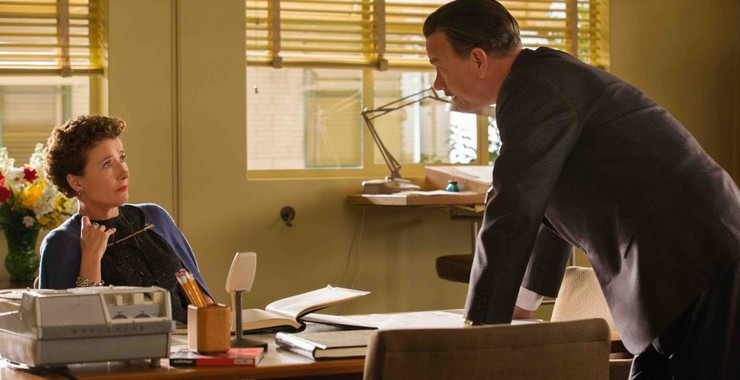 Everyone should watch the film Saving Mr. Banks at least once in their life. It's not a traditional Disney movie by any means. Saving Mr. Banks is based on a true story regarding the creation of the film Marry Poppins and the life of Pamela Lyndon Travers, the author of the books by the same title. The film shows Pamela (Emma Thompson) and Walt Disney (Tom Hanks) struggling over the creation of the film Mary Poppins and the details behind both their lives. Saving Mr. Banks also shows the childhood Pamela had and why she is the hard-headed woman she is. Saving Mr. Banks shows you the definition of family and makes you understand why people act the way they do.
Forrest Gump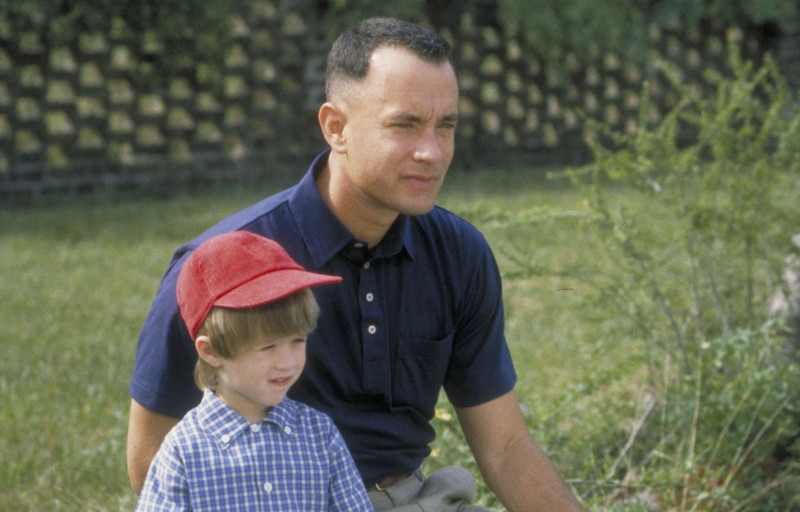 Forrest Gump is an inspiring story about an intellectually disabled man played by Tom Hanks. Set from the 1950s to the early 1980s, it not only follows Forrest through his life since he was a child but also refers to historical events and noteworthy people. Forrest accomplishes incredible things like running across the United States four times, fighting in the Vietnam war and even starting his own shrimp boat company called Bubba Gump, all while sorting out his feelings for his childhood crush, Jenny (Robin Wright). This movie is an emotional rollercoaster. One moment you will be grinning from ear to ear and the next your eyes will be watery.
13 going on 30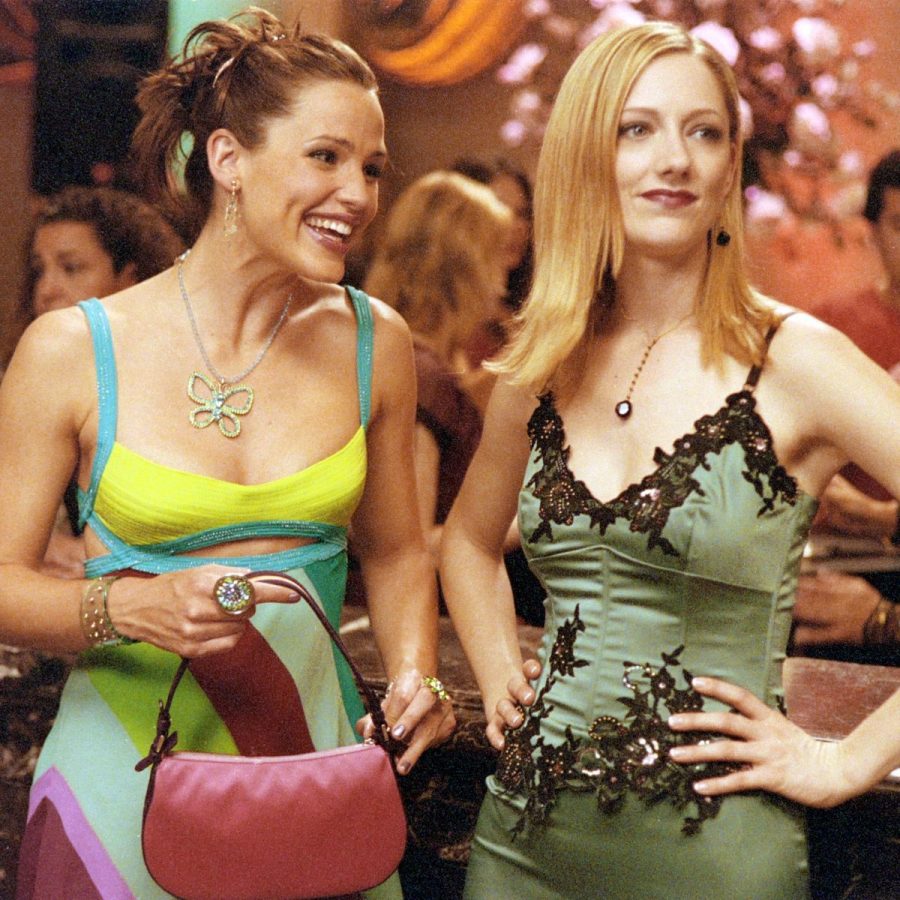 13 going on 30 is a very adorable and underrated chick flick about a thirteen-year-old girl in a thirty-year-old's body. Jenna Rink (Christa B. Allen) is a girl who has just turned thirteen and is venturing through the difficulties of junior high. Jenna desires to be in a very popular exclusive girl group at school called the six chicks. When her birthday party doesn't go according to plan, she wishes to be thirty. She's been told in magazines that being thirty is the best time of your life. When Jenna opens her eyes, she finds herself in the body of a thirty-year-old (played by Jennifer Garner). 13 going on 30 may seem just like an average chick flick, but it's so much more! The film is hilarious, relatable and makes you think about how your choices impact your future. It's a light-hearted film that we all need.
In these crazy times, the best thing we can do is stay at home – but staying at home doesn't mean we can't enjoy ourselves and watch some of our favorite movies.