Positive LGBTQ+ Representation
 The GLAAD Studio Responsibility Index indicates that 18.2% of movies in 2018 included LGBTQ+ characters which are an increase from 13.8% in 2012.
I know what you are thinking… progress! But let's talk about the quality of those characters. How many reached beyond queer stereotypes? Not many capture holistic portrayals of what it's like to be gay, bi or transgender. 
Some media reach beyond the stereotypes. Here is a collection of some important LGBTQ+ TV shows, movies and books that are worth your time.
TV Shows 
This anime revolves around Yuri Katsuki, a figure skater, whose love for skating is born again when he meets Victor Nikiforov. The two form a close connection ending in a romantic relationship. This show has been praised by critics for its realistic depiction of the relationship between Victor and Yuri. Additionally, it is nice to view a story of LGBTQ+ people where being queer is not the center of the story.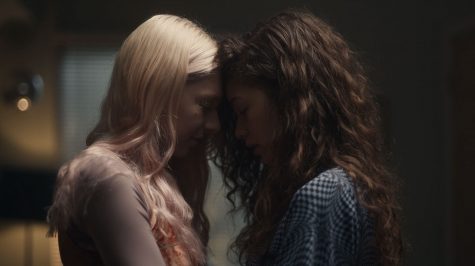 This is an American adaptation of an Israeli TV show of the same name. Euphoria tells the story of Rue, a drug addict who's determined to stay a user until she meets Jules, an outcast who takes on a mystic appearance. Jules gives Rue the courage to become sober and the two are then thrown into a relationship. Both the character and actor, Jules/Hunter Schafer is transgender, and she is able to depict an authentic character who beholds more complexities other than just being trans. Rue and Jules also have an intricate relationship that spotlights change.
This show consists of the chronicles of 12-year-old Finn and his magical, anthropomorphic dog Jake, in the post-apocalyptic land of Ooo. Along the way, viewers meet friends and foes of the two protagonists. From cruel but sympathetic villains, like The Ice King, this show has been praised by many. There is plenty of subtext between the characters Princess Bubblegum and Marceline, the Vampire Queen, and in the series finale, the two share a kiss, leading to a romance. The relationship between the two is healthy and is a good role model for LGBTQ+ children of what a relationship should be.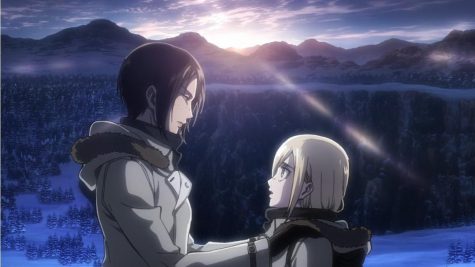 This anime is set in a post-apocalyptic world, in which humanity has been driven behind three walls to escape the monstrosities known as the Titans. The beasts lack intellect and range from 3 to 15 meters in height. Following the character Eren, this anime will have viewers on the edge of their seats with many intense moments. One of the touching and more complex relationships in this TV show is in season two, between the queer couple Ymir and Christa. They support and deeply care for each other, despite the secrets they are hiding.
Books 
Orlando by Virginia Woolf
Published in 1928, Orlando follows a poet of the same name, who at the start of the novel is a passionate young nobleman, whose days are spent in revelry at the court of Queen Elizabeth. By the end, the character is a woman and three centuries have passed. Arguably one of Woolf's most popular novels, it was inspired by her lover Vita Sackville-West, who also had a fluid interpretation of gender. The novel has been cited as a key text in women's writing, feminist and transgender studies.
Giovanni's Room by James Baldwin
Based on Baldwin's experiences in Paris, Giovanni's Room is about the exploits of a young bisexual man who, having fled the U.S., falls in love with a man named Giovanni upon meeting him in a gay bar. Based on this description, it is not exactly difficult to figure out why this is a queer classic. The novel has been praised for tackling issues regarding a society that refutes a core part of the protagonist's sexuality. It will remain timeless due to its examination of gender and sexuality.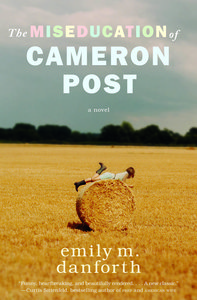 Maurice by E.M. Forster
This novel follows Maurice Hall from his childhood to adulthood, centering around his gay love affair with Clive Durham. Although the novel has a tragic ending, it was revolutionary for its time. The relationship between Clive and Maurice is also quite refreshing based on its unique portrayal of love. Read Maurice for its fluid interpretation of sexuality.
The Miseducation of Cameron Post by Emily M Danforth
The only book this list that's not a classic, The Miseducation of Cameron Post is a coming of age novel revolving around the protagonist, Cameron, discovering her sexuality and later being sent to conversion therapy. This novel will be an LGBTQ+ classic someday because of its boldness in tackling queer issues and its timeless themes. Additionally, Cameron is a witty and relatable narrator. 
Movies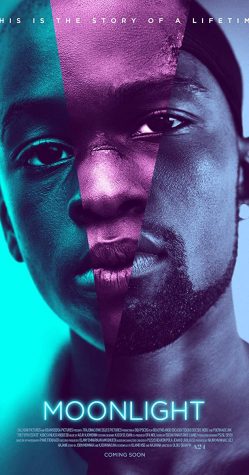 The 2016 winner of the best picture at the Academy Awards, Moonlight is the touching coming of age story of protagonist Chiron. It focuses on three key parts of Chiron's life. Every character is complex and multifaceted, and it explores issues of race, gender and sexuality in an intricate fashion. This movie is a must-watch, not only for those who are queer, but anyone who yearns to understand the human state.
This film follows a woman in pursuit of the doll displays in a Manhattan department store. There she meets the woman Carol and the two are enticed into a relationship, which is both beautiful and destructive. This movie offers an interesting perspective on relationships. It also is a unique LGBTQ+ story since many movies tend to avoid lesbian relationships.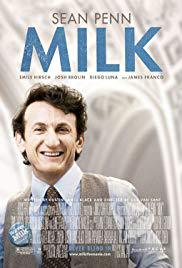 Set in the 1960s, North Sea Texas is a Flemish drama. The film follows Pim and the romance of him and his male best friend, Gino. While it might seem like a typical forbidden gay love story, it's still beautiful to watch due to its cinematography and interesting metaphors. If one is looking for an LGBTQ+ film to watch I suggest this one. It is a positive portrayal of a queer relationship due to depicting both the good and bad times.
This movie explores the life of Harvey Milk, the first openly gay U.S. politician. It focuses on the years in which he was in office and his murder. It is often considered one of the best queer movies of all time, due to its brutally honest depiction of homophobia. Additionally, it's interesting to see Milk's life and the hate behind his demise.