Fashion guaranteed to beat the heat
As the beginning of October sets in, summertime fun in the sun has reached its close and the school year of 2019-2020 is already in full swing. Of course, this means no more weekdays by the pool or mornings in the ocean water, but lucky for us, the warm weather and the hottest summer fashion trends are here to stay just a bit longer.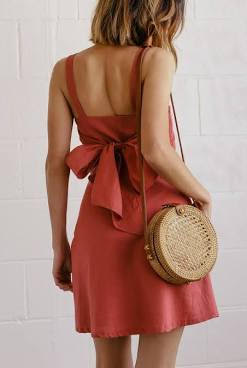 Woven bags
For most of us, our sunscreen, towel and beach necessities are packed in the first bag we lay eyes on, wasting absolutely no time laying our towels on the sand and soaking up the summer sun. But, woven bags may just be our new go-to beach bag. This woven accessory comes in every shape and size known to man, a small circular version is perfect for a fancier night ensemble but a large, oversized style is the perfect match for a casual beach outfit. Whatever the activity or your style may be, there is certainly a woven bag to match.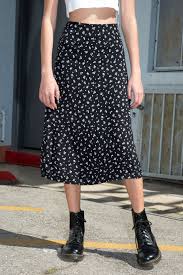 Knee-length skirts and dresses
Amongst the endless summer vacations, we've recently taken a trip back to 90's fashion and the re-introduction of straight knee-length skirts and dresses. Polka dot and floral skirts and dresses of this style seem to be everywhere, pairing perfectly with a white t-shirt or tank top and Doc Martin boots or Converse high tops. This look creates an effortless yet fashionable outfit that can endure the heat.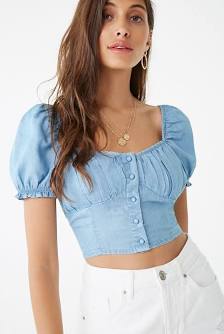 Peasant tops
Peasant tops have surged to the top of the fashion world the past few years and have been a staple clothing item during this season of sunshine and heat. White and pastel-colored peasant tops perfectly match practically anything, from distressed jeans to floral midi skirts. And, lucky for us there is quite a large variety of these immensely popular tops. They can be found in all sorts of colors, materials, and lengths each one different from the last.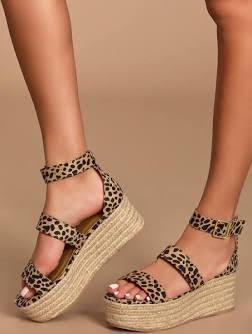 Platform sandals
For most of us, as far as shoes go, summer consists of nothing but flip flops on repeat. But, platform sandals introduce another simple and fashionable option. These sandals come in all sorts of colors and patterns from hunter green to cheetah print to rhinestones. They go perfectly with practically any outfit: jeans, dresses, skirts, you name it!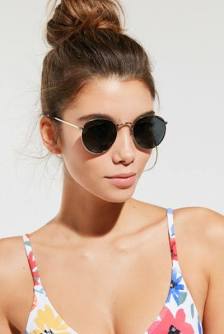 Sunglasses sunglasses sunglasses
The summer of 2019 has certainly been a summer of the sunglasses in more colors and patterns, shapes and sizes than we've ever seen before. Whether it be the simple black lens with gold rims or a more daring pair such as a black and white cat eye or cheetah print rectangular shaped shades, sunglasses certainly seem to be a quite essential part of every outfit, especially on these bright, sunny days.