"Midsummer Night Masquerade Prom" unites students through music and dancing
Anyone who's watched a cheesy high school chick flick knows that prom has the potential be one of the biggest events of your high school career. On May 11, the "Midsummer Night Masquerade Prom" truly brought the magic to life. Filled with dazzling dresses and beaming lights, the Serra Center in Camarillo was transformed into an enchanting night.
This magic was largely in part to organization by Hayden Hickerson '20 and decorative coordination of Sophia Parker '20 and Jordyn Savard '20. The numerous hours put in to the event payed off as 325 tickets were purchased.
Remarking on the turnout Associate Student Body (ASB) supervisor Melanie Lindsey claimed that "our numbers have been steadily increasing but this year we took a massive leap." A piece of data that was supported by Winter Formal, where numbers jumped to 500 students.
Students were greeted by various staff members adorned in costumes based on the fairy tale-like style of the night. As they walked under flowered arches, students entered a high-ceilinged hall with a pink hue of light bouncing off the walls. Around the room were sparkle filled balloons and mason jars with strings of lights.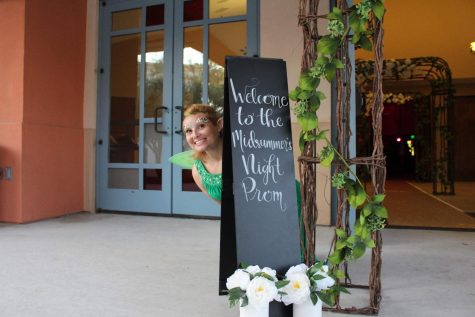 Hickerson "really liked the decorations" because they truly "captured the theme and what we were going for."
The dance floor was overflowing with floor length gowns, straight ties and footwear of all types, from heels to birkenstocks to crocs to even an absence of any shoes at all.
The students grooved to what Ian Ingram '19 called "the good old 2012 classics" such as "All Star" by Smash Mouth, "Hips Don't Lie" by Shakira and "Party in the U.S.A." by Miley Cyrus.
While Lindsey's favorite part of prom was seeing everyone in beautiful dresses and with their hair all done up, Lyric Hill '20 loved being able to spend time and just dance with her friends.
"Dancing always provides a really good atmosphere, people just having fun, jumping around together," Hickerson said.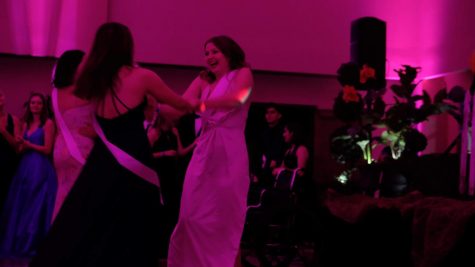 Junior class representative Claire Adams announced the student voted prom court. The junior class crowned Hill and Jill Vallance '20, while the senior class awarded Zion Denzel '19 and Claire Renar '19. After adorning sashes across their bodies, these students shared a slow dance.
Hickerson said "We wanted to give the seniors their best prom yet and we're really glad we got to send them off with a bang."
About the Contributors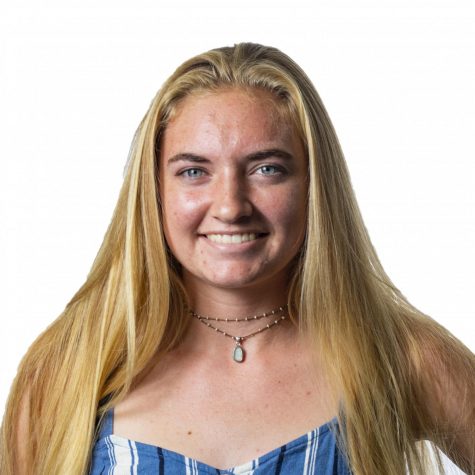 Dylan Mullaney, Reporter
Fourth-grade spelling bee champion who's developed a love for the outdoors.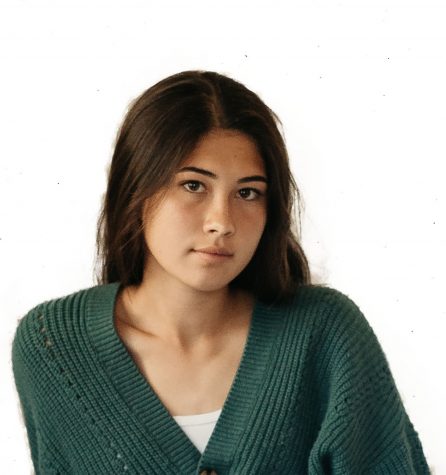 Naomi Schmitt, Writer
An *almost* fourth grade spelling bee champion who also happens to write science news.