Students dance the night away at Winter Formal 2018
At Foothill's annual Winter Formal, hundreds of students gathered to dance the evening away amidst blasting music and a brilliant display of lights at the Poinsettia Pavilion.
Many attendees said they enjoyed the "upbeat" atmosphere of the dance, as Foothill student Brayden Jones '22 described it.
"The energy in there, it's just really upbeat," he said. "You can have fun in there."
In terms of planning it, math teacher and Winter Formal advisor Michelle Frumkin said that the event was "really fun."
According to her, the Associated Student Body (ASB) "sold roughly 380 tickets for the dance," which she believed was "a great number."
"We're really happy that there's so many students involved and that want to come hang out with their peers," she commented.
The students who attended were able to dance along to many popular songs, ranging from classic hits like "Don't Stop Believin'" by Journey, to newer rap songs like "SICKO MODE" by Travis Scott and Drake.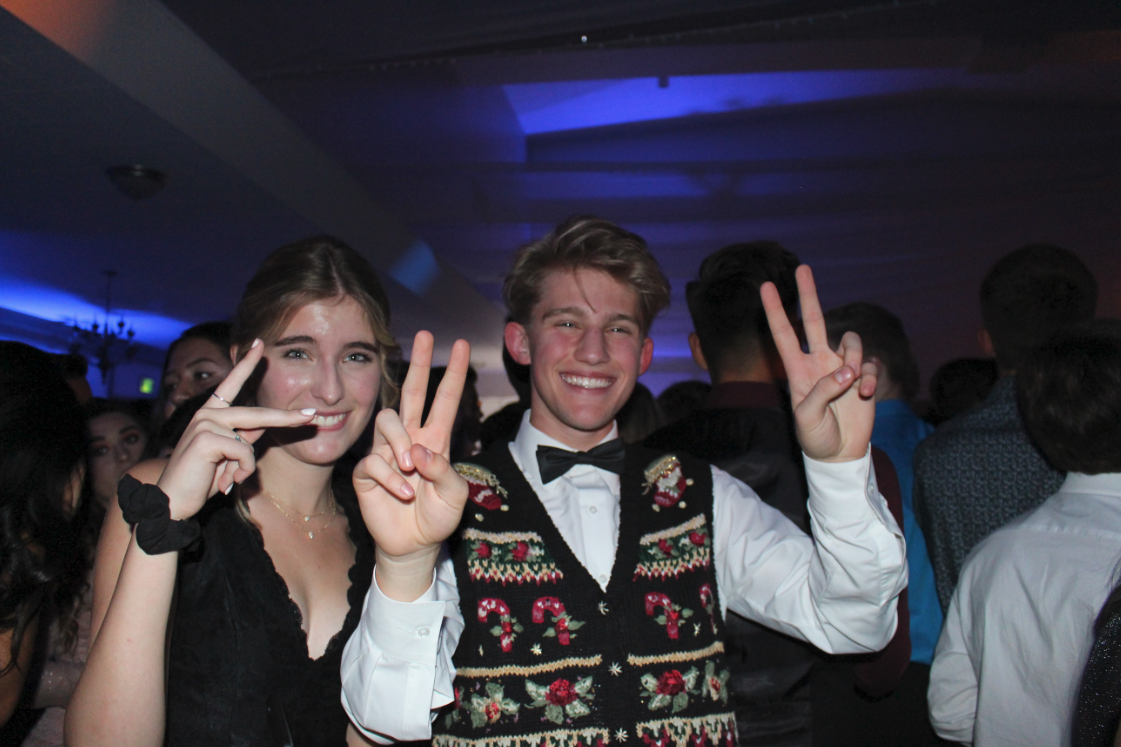 Foothill student Lexi Thrasher '21 stated that her favorite part of the evening was "probably the dancing."
In addition to the dancing, ASB also provided a table of desserts for the attending students, which Ventura High School student Jordan Fortunati '19 said "was good."
Foothill student Max Murphy '22 also enjoyed the dance, summing up his experience by saying that he was "just having a good time with my friends, and that's all that matters—that you have a good time"
Many participants also enjoyed how spacious the venue was. Max Murphy '22 believed that what made the event so fun was "that you can fit a bunch of people and you can have a bunch of your friends and just have a good time."
Partway through the evening, the winners of the Winter Formal Court were announced. In weeks before, students and teachers voted for students who they believed deserved the award for each grade. For the class of 2019, Abby Sourwine and Mason King won; Jordyn Savard and Hayden Hickerson claimed the titles for the class of 2020; Elise Paul and Cooper Mecham received the award in the class of 2021; Jacob Guthrie and Ella Lazarus won in the class of 2022.

Murphy summed up his experience by saying "it's great, it's just a collab of different things, and I like the whole old Hollywood vibe, and I'm just having a great time with my friends."