Ariana Singer, coach Samantha Ebberson awarded MVP and Coach of the Year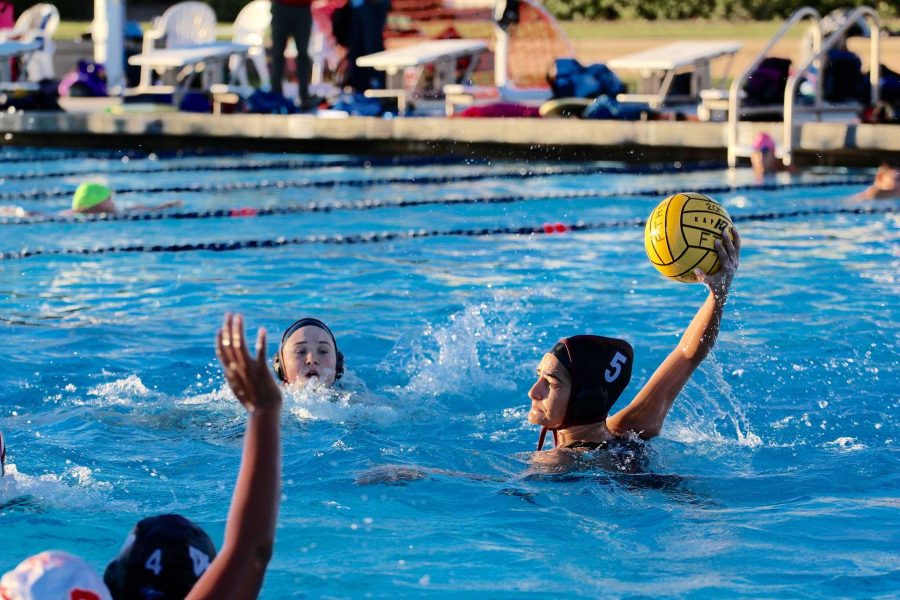 Joshua Modglin
March 27, 2015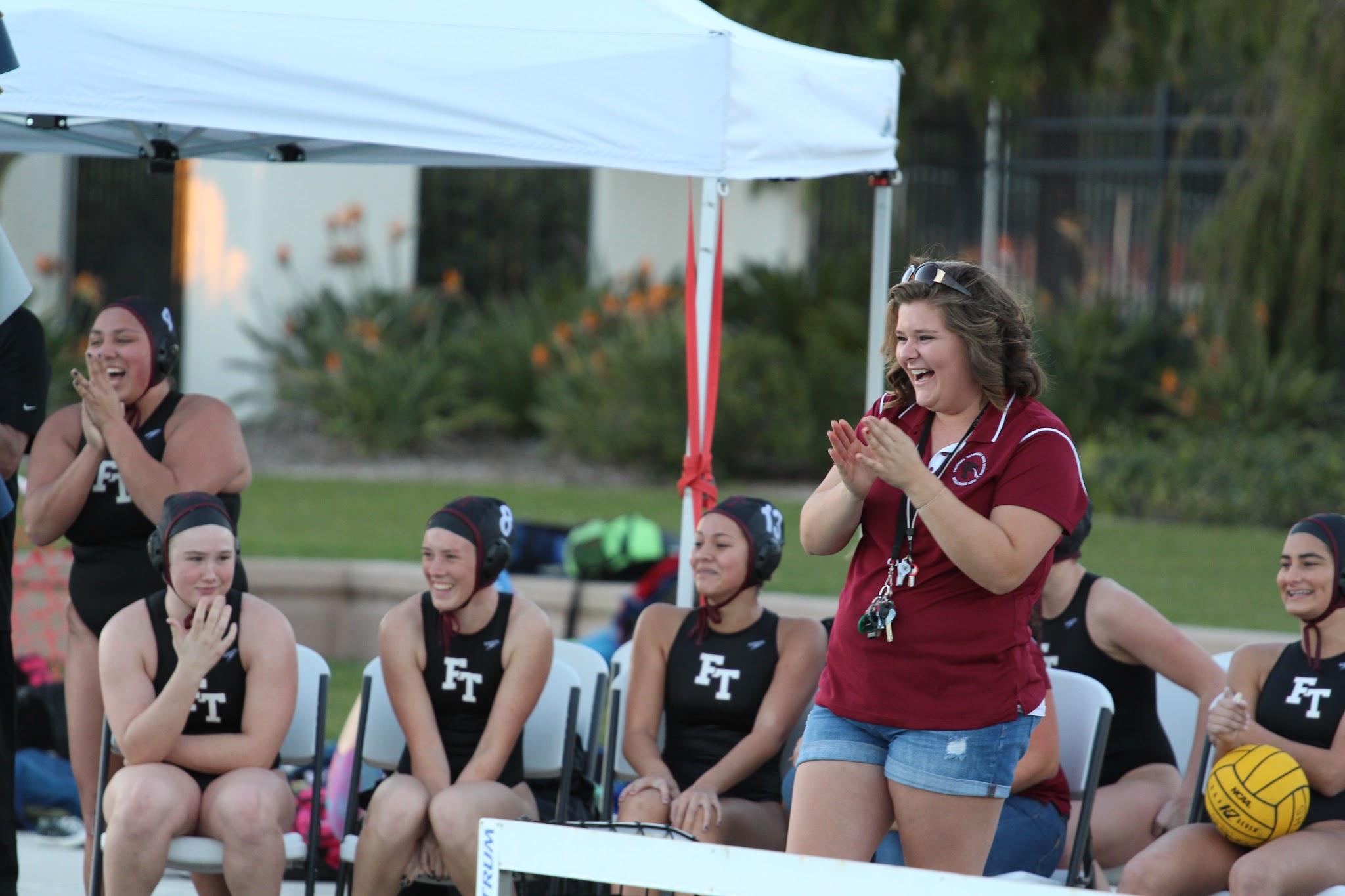 Last week, senior and team captain Ariana Singer was awarded "Most Valuable Player" (MVP) for girls' water polo in the Tri-Valley League. In addition, Coach Samantha Ebberson was named "Coach of the Year."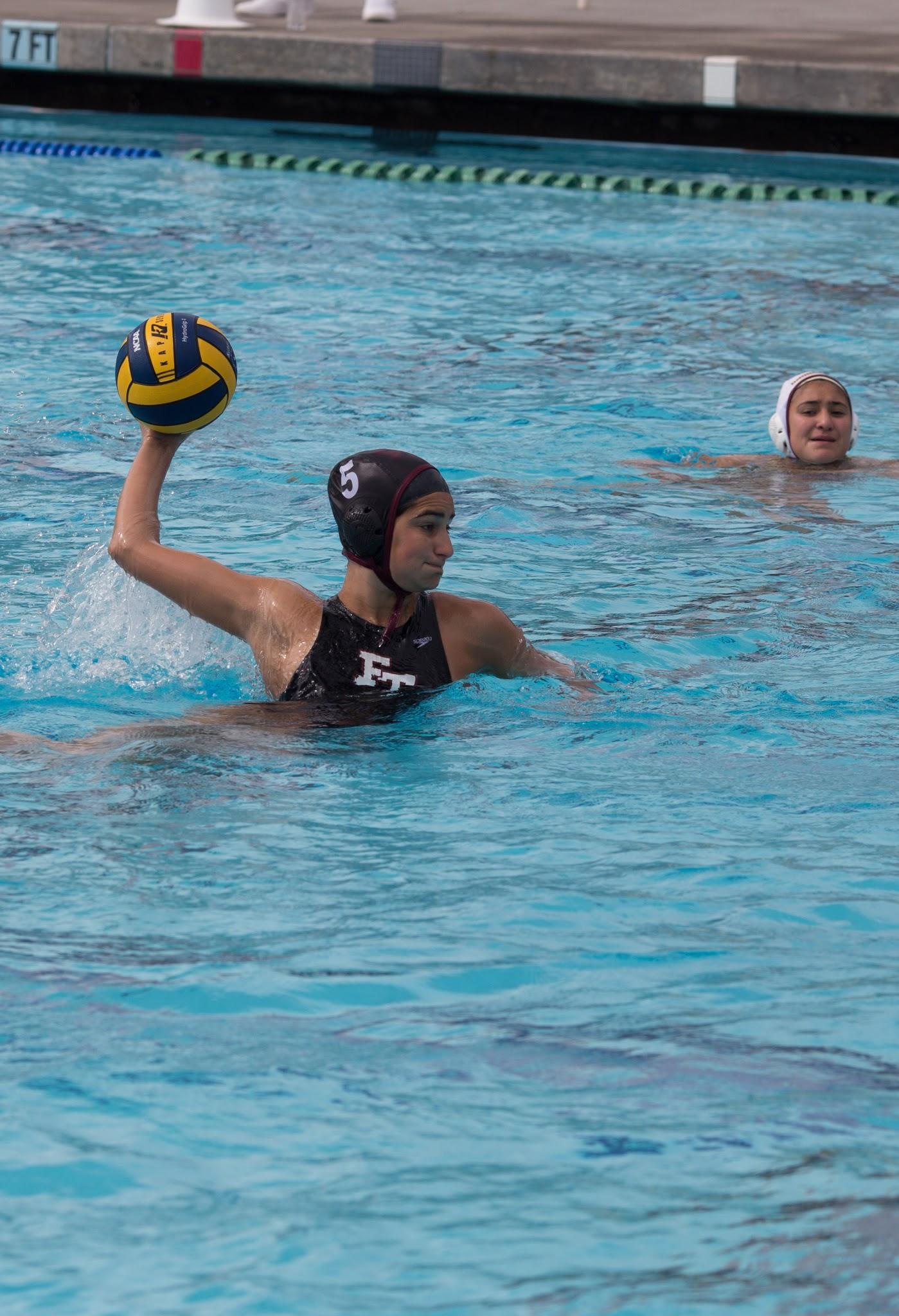 When she first found out about the award, Singer was surprised, especially since it was the first year of Foothill's sports program.
"It is [a] pretty amazing feeling to be chosen out of everyone in the league," said Singer. "But it is also pretty humbling because all the coaches in the league voted on it, so it wasn't just my coach picking me; it was all the coaches in the league."
Singer was "very thankful to [Ebberson] and the other coaches that voted for [her] for this award."
Sophomore and teammate Lezly Plahn believed Singer "totally deserved" the award.
"She always had encouraging things to say about everyone and if we messed up, she would tell us in the nicest way […] what we need to work on or something we did great that game," said Plahn.
Senior and co-team captain Annie Sinclair considered Singer as the "strongest player on [the] team" who "helped the team altogether."
"She's so helpful and considerate of everyone else on the team," said Sinclair. "She's always talking to you and helping you to figure out what you are doing."
According to Singer, achieving the award shows commitment and hard work, despite the new program.
"It doesn't matter how developed of a program you are in or what type of team you are on; it depends on how much you push yourself," she said. "If you are willing to put in the hard work, it will be rewarded in the end."
[soundcloud url="https://api.soundcloud.com/tracks/197737970″ params="color=ff5500&auto_play=false&hide_related=false&show_comments=true&show_user=true&show_reposts=false" width="100%" height="166″ iframe="true" /]
Ebberson was very impressed about Singer's hard work and believed she "played all aspects of the game" while leading others.
"She led them in the water […] and was my voice when I couldn't be there," said Ebberson. "She kept the game going. The girls learned from her."
Not only was Ebberson proud of Ariana, but she was also "in complete shock" and felt honored when she was awarded "Coach of the Year."
"It makes you feel appreciated for all the work you put in to help the team," she said.
Ebberson credits the team for helping her achieve the award.
"I wouldn't have made it here without my amazing team, coaches and family to back me up," she said. "They were all my support and they stood by me through this amazing journey. They deserve this award as much as I do."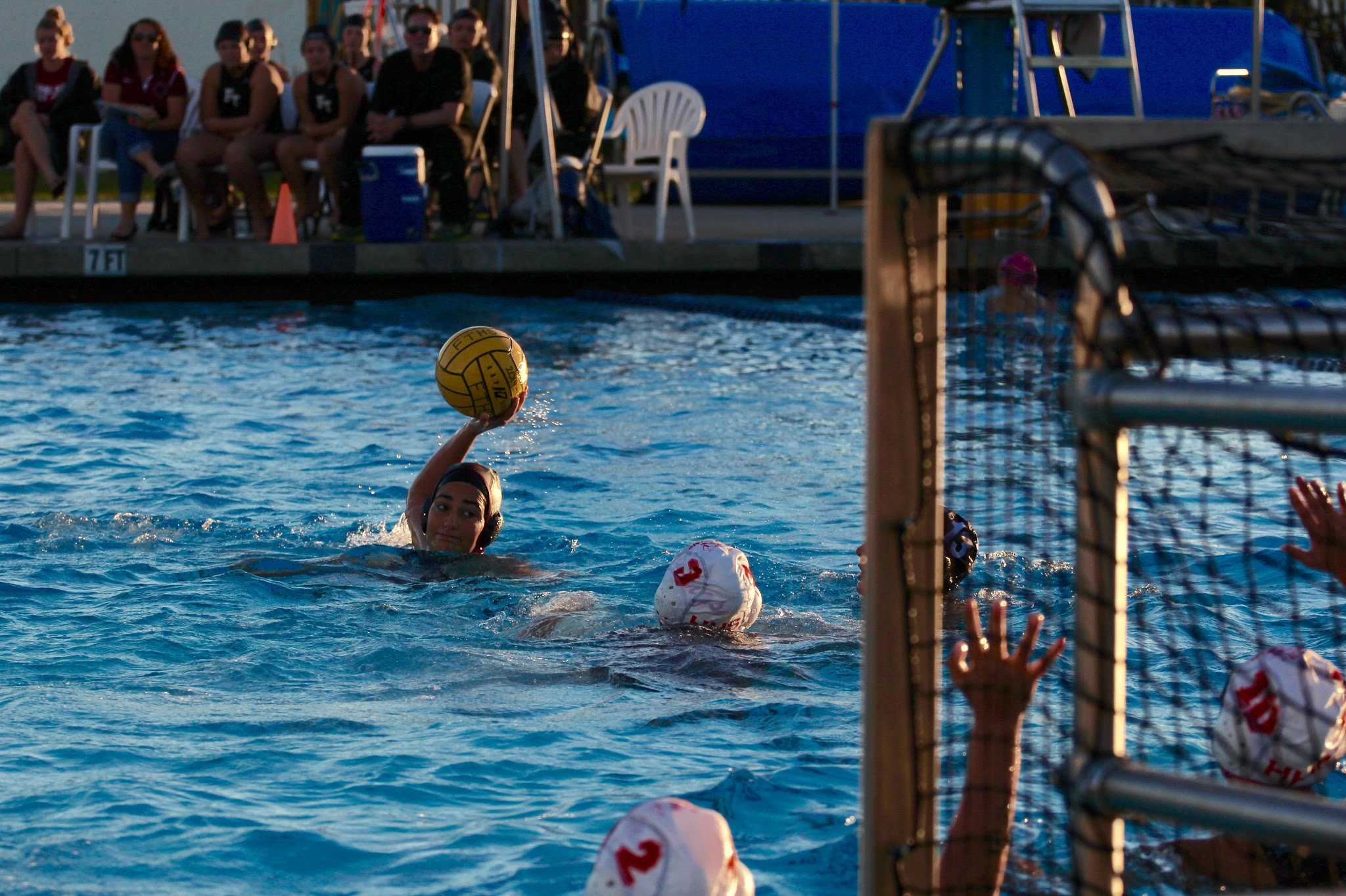 Sinclair believes Ebberson "is the best water polo coach" and deserved the award.
"[Ebberson] is super supportive and she's like a friend and a coach," said Sinclair. "She has really taught me […] that you are still an important part of the team even if you aren't a star player."
Plahn feels that Ebberson's effort and support made her the "best coach."
"Sam puts so much effort into the [team] and [in] starting a new water polo team for Foothill," said Plahn. "She gives really great speeches before every game and every practice. She pushed us all the way to our full [capacity]."
After a successful season, Ebberson hopes to continue to coach and share the "love of the sport."
"I love this sport and I want others to have the same feeling I got to have in my high school years," said Ebberson. "The feeling of accomplishment, the feeling of being part of a team."
Background Photo Credit: Kazu Koba/The Foothill Dragon Press