BREAKING NEWS: Ventura Unified School District announces Dr. Roger Rice as new Superintendent
Hang on for a minute...we're trying to find some more stories you might like.
On the evening of Jan. 8, the Ventura Unified School District (Ventura Unified) announced through a press release posted on their website that it has appointed Dr. Roger Rice as the new district superintendent. He currently serves as Deputy Superintendent of Student Services for the Ventura County Office of Education (VCOE). Rice will assume his new position beginning March 1.
Since the former superintendent David Creswell resigned from his position, Dr. Jeff Davis has been serving as Ventura Unified's interim superintendent. Davis will continue in this position until Jan. 14, then Dr. Jeff Baarstad, a retired superintendent of Conejo Valley Unified School District, will be taking the interim position until March 1, after which Rice will start his term.
According to their published address, while searching for the new superintendent, Ventura Unified was looking for "someone who will advocate for all students, who has experience with at-risk and marginalized youth, and who will effectively communicate with our students, staff, and community," 
Ventura Unified found these qualities in Rice, "who has a distinguished career of more than 20 years of service to Ventura County youth, has worked to develop and support innovative programs for Alternative Education, Career and Technical Education, Special Education, and other programs to meet the needs of At-Risk Youth."
"Rice brings experience and passion for helping students with both their academic and social/emotional needs," Ventura Unified wrote. "He looks forward to working with staff, students and the community to build a bright future for every student in Ventura Unified."
About the Writer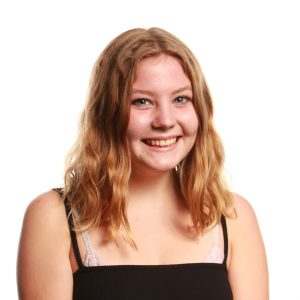 Jill Vallance, Reporter
I like news writing and living my best life.