The house lights may have been dimmed, but the atmosphere of Ventura High School's (VHS) production of "Seussical the Musical" was bright enough to light up the entire auditorium. Decked in colorful costumes and accented by a "Where the Wild Things Are"-esque backdrop, students in the VHS Drama Department sang and danced their hearts out on the weekends of April 26 and May 3.
The core cast of characters graced the stage in a medley of Seuss stories, ranging from the ever-famous Cat in the Hat (Daniel Brackett '18) to Horton the Elephant (Louis Santia '19) from Seuss' story "Horton Hears a Who." The story centers around the character Jojo, played by Jackson Zilles '21, who is an animated character and huge thinker living on a small speck of dust with his fellow "Whos" and his mayor parents. Horton the Elephant finds the speck and makes it his life's mission to protect it— saying "a person's a person no matter how small." Horton's mission is interrupted by a menagerie of characters; extravagant bird Mayzie LaBird's (Ashlyn Vaglica '20)has a knack for abandoning all responsibility, and the Sour Kangaroo (Cassidy Craig '18) has support from animals in the Jungle of Nool. These characters are stuck in a perpetual rut of mocking Horton.
The level of performance professionalism of the VHS production is comparable to that of a Broadway musical. Ensemble members and lead characters alike worked side by side to keep the show at a fast, enjoyable pace. The department's budget may not have been anywhere near the millions of dollars spent on the original Broadway production, but the tight vocals and live music will leave audience members thinking otherwise.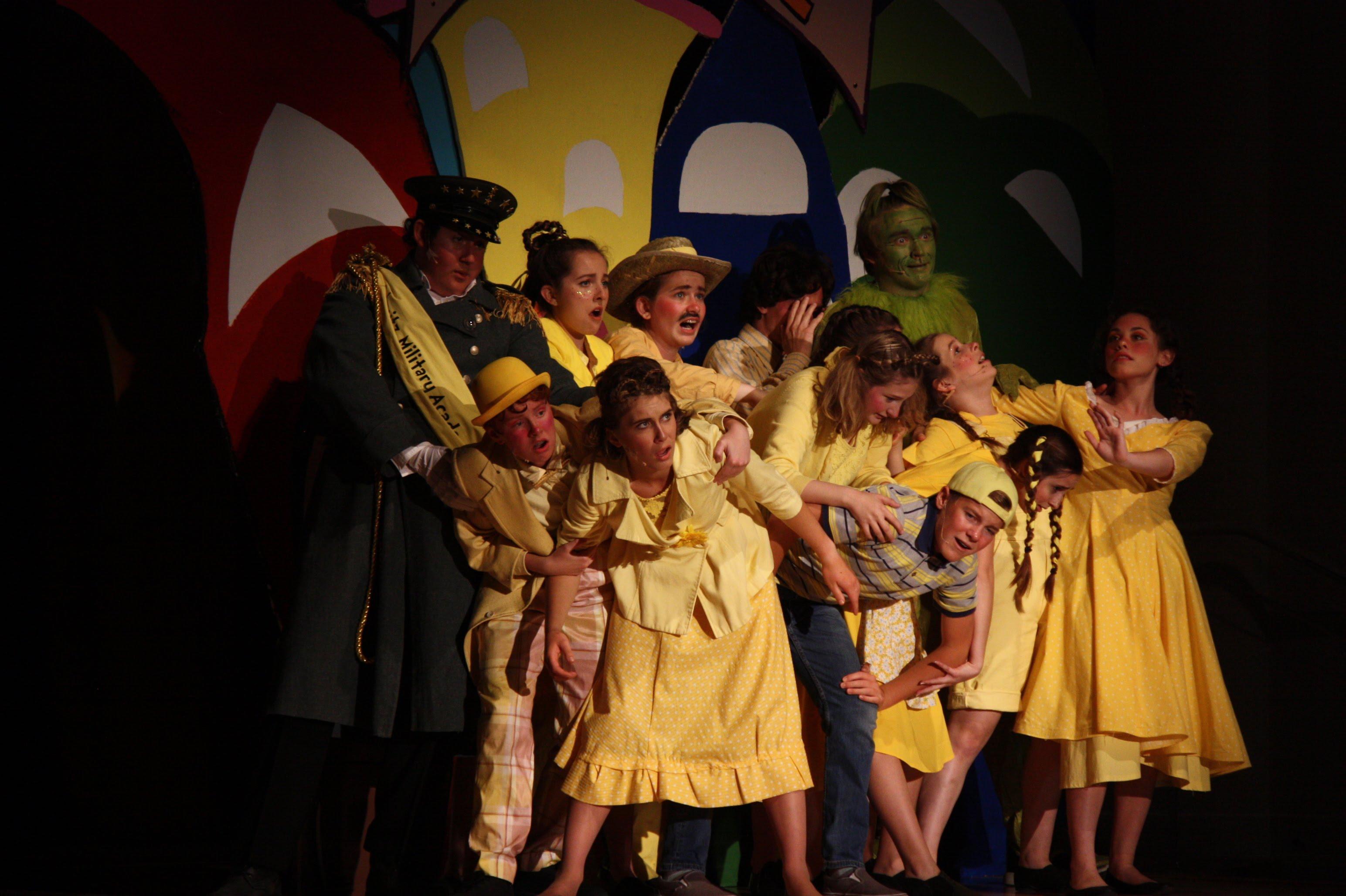 Ren Tallent '19, who played the Mayor of Whoville, believes that Seussical the Musical was "the best show that [he's] ever done at VHS." Tallent and the rest of the cast were amazed by the origins of the production. Rapper and VHS alumnus Kyle Harvey donated $10,000 to the drama department that he participated in as a student. "Our show is worth $10,000," Tallent exclaimed. That statement wasn't a stretch.