Girls' volleyball dominates in the second round of CIF playoffs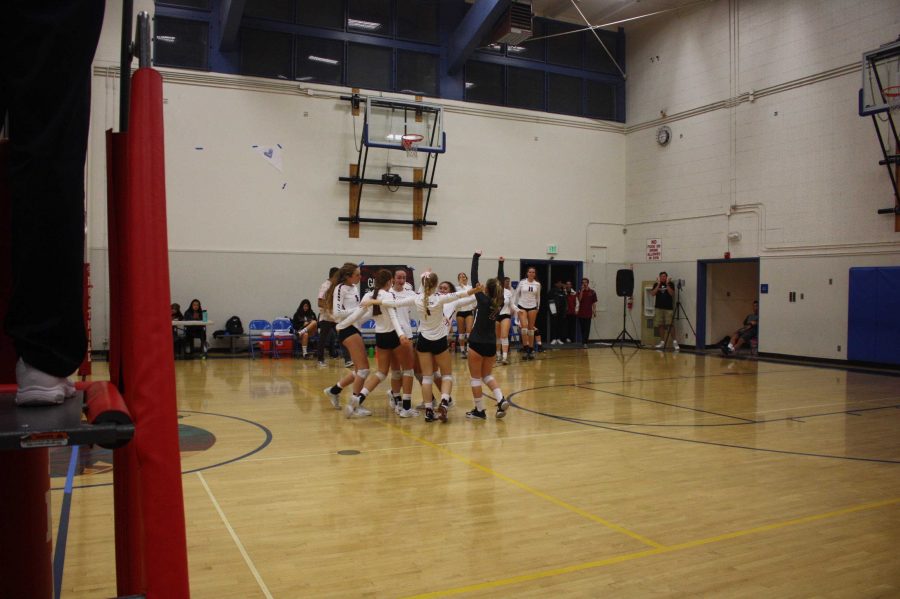 Jack Vielbig
November 4, 2017
On Thursday, Nov. 2 girls' volleyball carried their streak into the second round of California Interscholastic Federation(CIF) playoffs and dominated the Fontana Steelers 3-0. Taking advantage of having the home court, they rode the momentum in all three sets to victory.
The Steelers held their own to start the set, but Morgan Gallagher '18 tallied the Dragons first point of the match with a kill from a set by setter Taryn Savard '18. Lexi Malone '19 also added to the beginning run with three kills, with the Dragons tied at 7-7. Heather Ellison '18 broke the tie at 17-16 with a kill down the line and the Dragons never looked back, winning the set 25-20.
Ellison said that they had to play "as tough as we can, as hard as we can, and it's different because of the win-or-go-home environment."
Gallagher again began the second set with a kill and Alyssa McClain '20 had her first point of the game to give the dragons an early 6-2 lead. The Steelers battled back though, capitalizing on Dragon errors to tie it up at 13-13. Haley Higgins '19, Malone and Gallagher fought hard with their hits against Fontana blockers, and libero Faith Mackie '18 continued serving up dimes for Savard as the Dragons went on to win the second set 25-23.
Pearl Esparza '19 said that the team "draws a lot of support from the crowd and they give us a lot of energy." The momentum from the second set was clear as the Dragons came out swinging in the third set.
Fontana started off strong with several kills and blocks to go up 4-1, but Foothill countered with a 9-2 run capped off by and ace from Ellison. With a 10-6 lead, the Dragons continued to pile on and everyone on the team contributed with good passes and strong hits. Savard ended the game with back-to-back aces for a 25-15 set win.
Coach Kris Gullatt thought that "allowing what [Fontana is] doing to dictate our playstyle" was hurting his team in the beginning. "But in that third game, we got back to our playstyle and steadily took care of our business."
"We can adjust what we want to do, but when we figure out that gameplan, we need to execute," Gullatt said.
The Dragons play Saturday, Nov. 4 for their third CIF match at home and hope to continue their playoff run.