Playoff recap: girls' volleyball wins first round matchup
Hang on for a minute...we're trying to find some more stories you might like.
Foothill girls' volleyball showed their skill on Halloween night, traveling to Cantwell-Sacred Heart and taking care of business winning 3-0. With set scores of 25-15, 25-29 and 25-10, the Dragons handily took down the Cardinals to move on to the second round of California Interscholastic Federation (CIF) playoffs.
Morgan Gallagher '18 felt that the team played well and did a "good job at exploiting our opponents weaknesses," but that they need to "work on mixing up our shots and just making smarter decisions with our hits."
Heather Ellison '18 believes that the Dragons could use some work on "closing the game out and finishing what we started."
Gallagher and Ellison said that libero Faith Mackie '18, setter Taryn Savard '18 and Haley Higgins '19 played very well in the win. Gallagher felt Savard "stood out by making smart decisions" and Higgins was "sacrificing herself for the ball." Ellison viewed Mackie's performance as "high energy" and important to the win.
The Dragons will play on Thursday, Nov. 2 at home in the second round of CIF.
About the Writer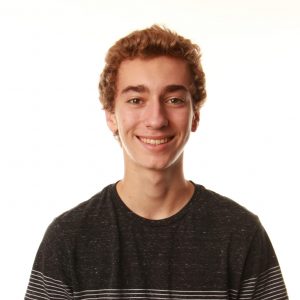 Jack Vielbig, Reporter
Third-year staffer with a love for penguins, semicolons, Heelys and Chex Mix.