Associated School Body (ASB) Vice President Nick Vaughan gave a speech to the Foothill Dragon Press on the "State of Renaissance" on Wednesday. The speech was the second time ASB has addressed the press.
Due to the unforeseen circumstances, ASB President Evan Askar was not able to give his speech.
Vaughan spoke about the Renaissance program, an upcoming Renaissance event, a new safe driving event on campus, sports' effect on campus and fundraising. 
An overall problem throughout the year for ASB has been the loss of parking fees, Vaughan said. The $8,000 dollars that Trudy Arriaga granted ASB will be allocated out to the ASB General Account, Air Guitar, Ren Fridays and other events and activities to "fill the void" caused by losing parking fees. 
"As far as future years go, I believe that we have a very innovative and hard working class," he said. "I am confident we will be able to rearrange and find other funds in our budget to continue to provide for the students of our campus."
Renaissance numbers drop 3 percent, ASB planning new events
After first quarter, the Renaissance program achieved "record numbers." Vaughan said that 81 percent of the student body and 85 percent of the senior class was on the program.
At the semester, the numbers dropped by about 3 percent. Vaughan said that a semester drop has happened in previous years.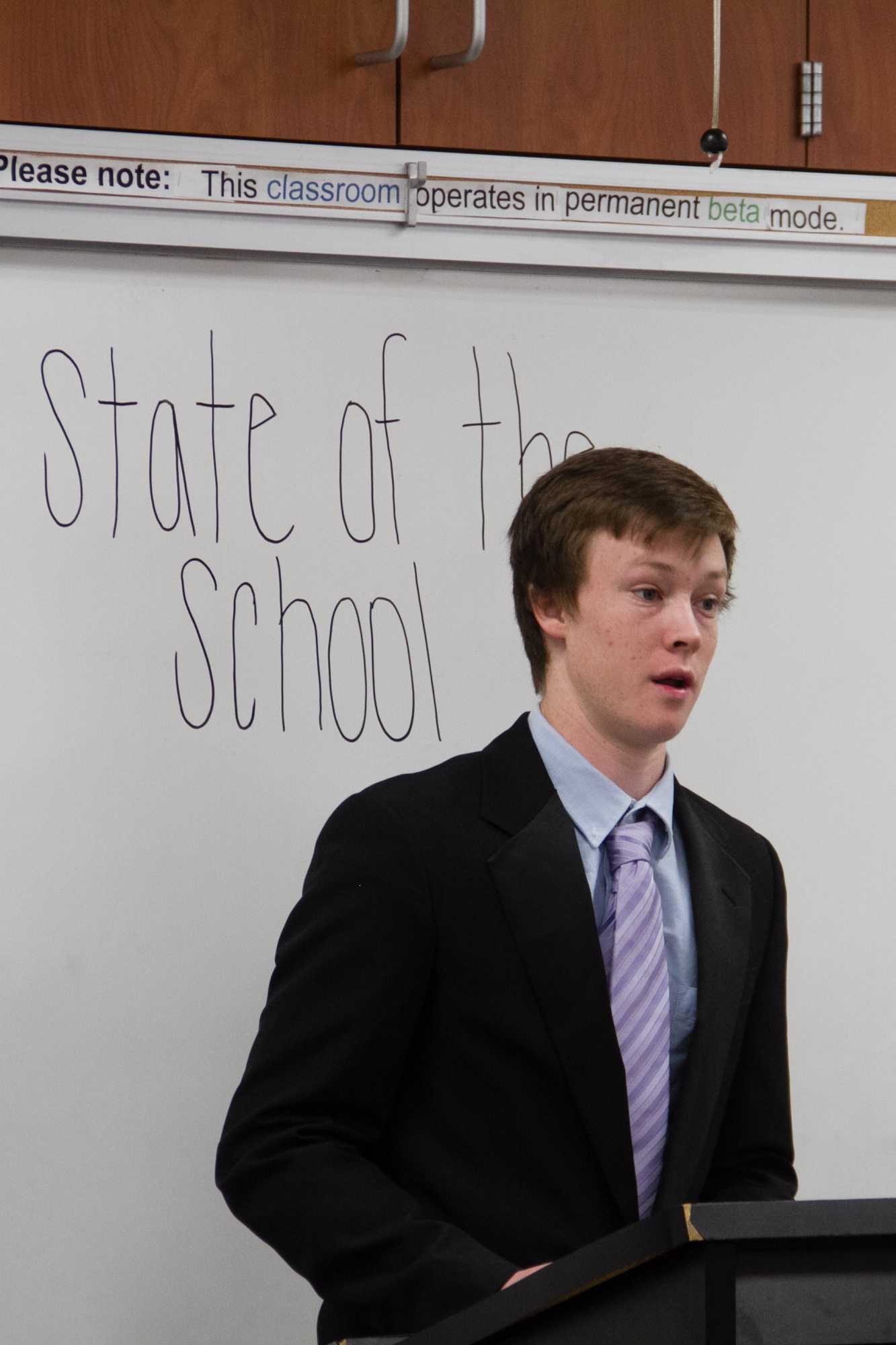 "We hope to get that back by bettering our incentives programs and portraying Renaissance as a welcoming community to the students of Foothill so that everybody can strive to find their place waiting for them," Vaughan said. 
ASB is also planning a new rally. Vaughan highly encouraged students to work towards being on Renaissance so that they can take part in the event.
"I can't say too much about this, but we have a huge surprise coming this year for our rally, so if you are not on Renaissance, I advise you to do whatever it takes to get your numbers up," he said. "This will be one event that you will not want to miss." 
Vaughan also said that the ASB Renaissance Action Team is planning a "school and class wide" competition between the freshman, sophomores, juniors and seniors. The goal will be to make the Start, Be, Stay and Finish Strong Programs more well known and incentivize students to get on Renaissance. 
The current goal is to have a record breaking 91 percent of seniors on Renaissance, and Vaughan hopes that the upcoming Finish Strong rally will help them reach it. He said that approximately 20 more kids in the senior class will need to join Renaissance to achieve the goal.
New Caltrans program to be brought to Foothill 
Due to the lack of Every 15 Minutes this year, Vaughan said that the ASB class wanted to bring a safe driving event to campus. 
The ASB class applied for a position to be a contestant in the Caltrans safe driving simulation. Paired with the organization Impact Teen Drivers, the simulation will focus on any distracted driving, including being under the influence of alcohol or drugs, eating or talking on the phone. 
A competition will be held between eight schools across California to see who can put on the best event. 
"The schools will be awarded based on the creativity of their advertisements and the participation of the student body," Vaughan said. "We need everyone's help to make sure that we can put on the informative and fun event." 
The winner of competition will be awarded $2,000 dollars. 
"In all seriousness, it would be great to win the money, but our primary focus is to prevent the loss of anyone of our peers or anyone else on the road because of a distracted driving accident," Vaughan said.
ASB tests out new fundraisers after Great American doesn't meet expectations 
The ASB class has been selling "This Bar Saves Lives" fruit and nut snacks that meet nutrition guidelines. Buying a bar also donates a packet of food to a child in need.
Selling the bars is part of ASB's goal to create a fundraiser that students want to participate in after the Great American fundraiser raised about a fourth of its projected goal. 
Vaughan said he does not think ASB will run the Great American fundraiser again next year.
"If we don't create a good enough fundraiser that students are going to want to participate in, then we have to look into our own selves," he said. "I definitely think ASB takes a lot of the blame for [low participation] […] That's on us. That's not just the students." 
"I think if we can find a way to better represent and portray our fundraisers, more people will sell them," he said. 
One idea Vaughan has to raise funds is to ask parents for donations. When parents supported ASB through the Great American fundraiser, ASB received 40 to 50 percent of the profits.
"It's not exactly some cool, new idea, but if we get the money and the parents are going to buy the stuff through the programs anyway, that's a 100 percent profit instead of 50 percent profit."
Vaughan said participation and support is high for the new "This Bar Saves Lives" fundraiser.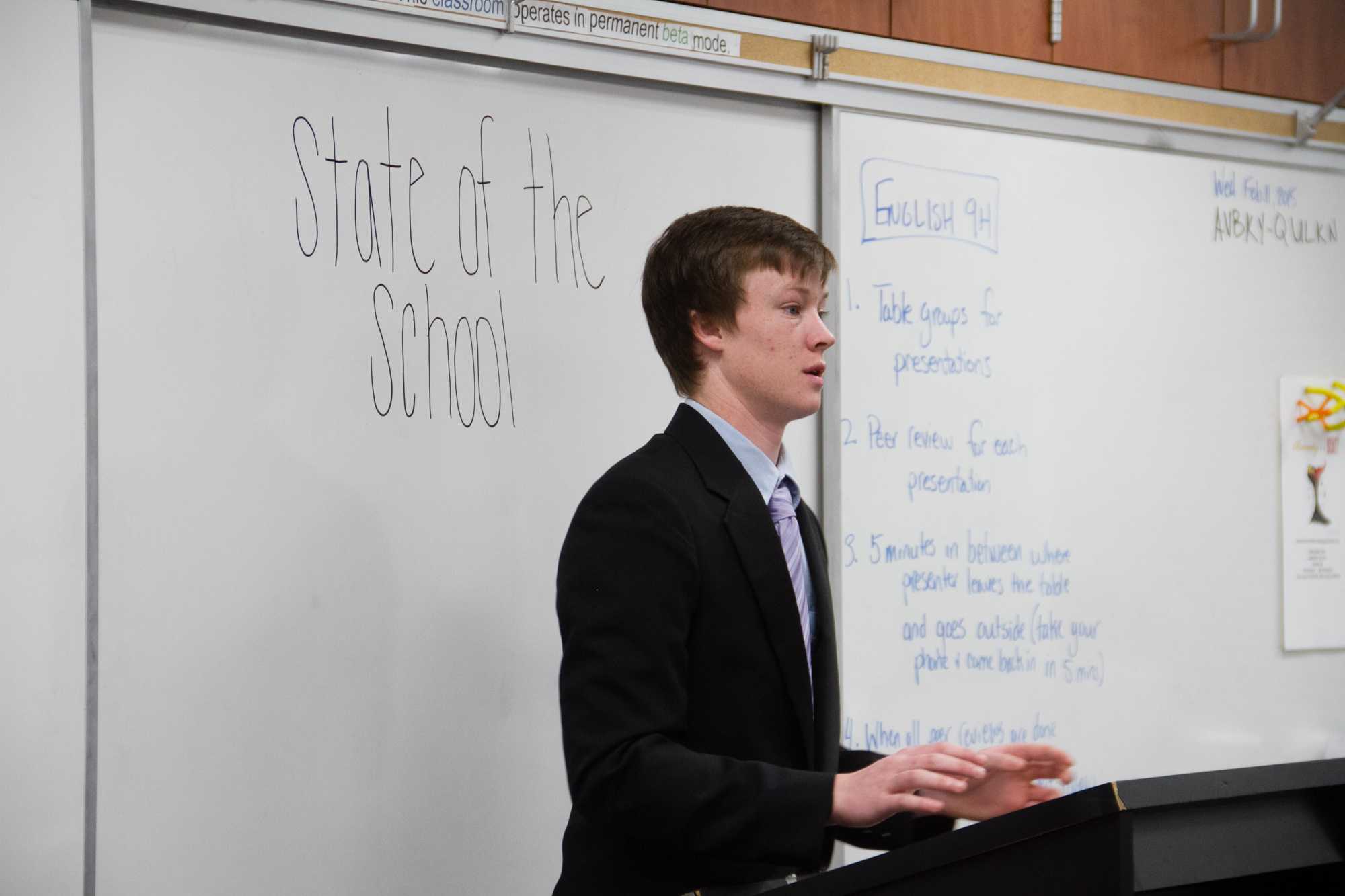 Improving Foothill's sports program is a second semester priority of ASB
Vaughan said that he feels that ASB and the Renaissance program could on this semester is the Foothill sports program.
"We do have a surprisingly successful sports program, and teams that have succeeded the whole county's expectations this year, and there is an increasingly stronger bond from the student body to our Foothill sports."
Vaughan said he does not believe that the implementation of sports is negatively affecting Foothill's academics, citing the record level of Renaissance levels despite the addition of sports teams.
He also answered questions from student journalists about the potential negative social effects of adding sports on campus, and about how ASB is making the transition to adding sports on campus.
"I haven't seen any negative social effects this year," Vaughan said. "I think our idea of Foothill sports and our perception of it as the campus is a lot different than other schools."
"Especially participating at Ventura high school for three years and then coming over here to Foothill, the whole energy from the student campus is way different. It's much more supportive and it's much more happy and positive."
He said that he notices a lot of positivity supporting the program.
"A positive atmosphere coming from the coaches goes all the way down to the positive atmosphere coming from the fans. We've got a good idea on how to treat others with sports. I don't think it's going to be a negative thing."
This year, ASB also created the term "Home week" to signify weeks when sports teams have most of their home games during the same week. The goal was to give more recognition to the teams.
"Since we don't have a rival yet, and teams will go weeks without a home game appearance, it is important to rally behind them and appreciate them for their hard work in order to represent our school."
Vaughan apologized to any teams that he may of let down by not representing their homeweek, due to it being created in the middle of the season.
Next year, ASB will have a Athletics Commissioner position and hopes to establish apparel specifically for Foothill sports fans. 
"We hope to grow the student campus closer through our sports teams and contribute to the recognition of our athletic endeavors." 
At the end of last year, several students met with Trudy Arriaga at a PAAC meeting to discuss implementing sports. 
Thirty five of of 51 students voted to not have sports at Foothill, as was the viewpoint on a Dragon Press poll. Vaughan said the thinks this viewpoint is changing on campus. 
"I was the head guy at the meeting saying 'Don't have sports.' I was the one who was really not good, and now I'm advocating for it," Vaughan said.
"No one's really complained about it thus far. How is sports going to change anything? Kids just want to be themselves and express themselves through sports, it's not going to change anything," he said.
"[It's like] somebody who wants to bring their guitar to campus and play on the quad during lunch. I don't think it's any different."
Background Photo Credit: Josh Ren/The Foothill Dragon Press