Foothill drama kills it in The Strange Case of Dr. Jekyll and Mr. Hyde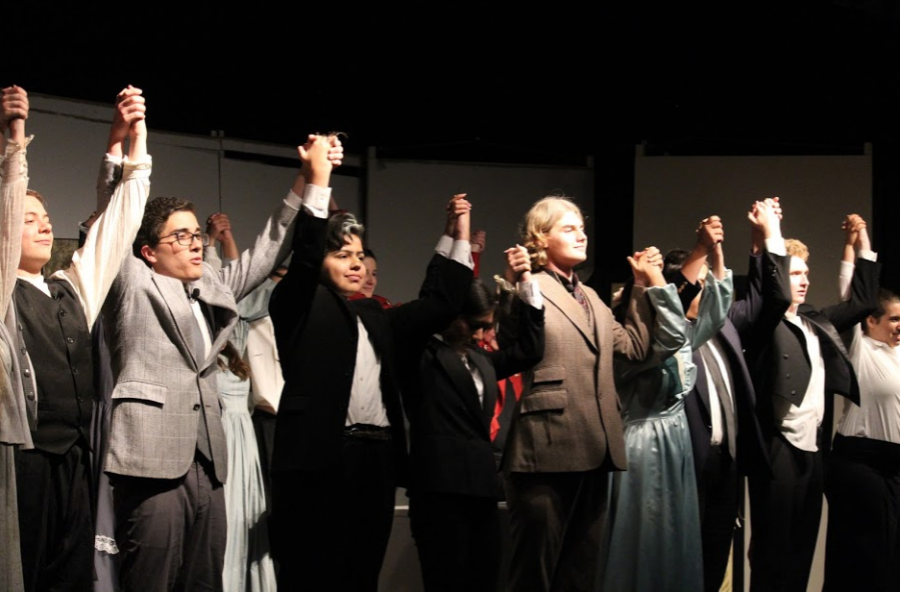 Zach Castro
April 26, 2017
As Chris Clark's '17 voice boomed over the PA, the crowd took their seats, antsy to see Foothill's 2017 spring production of "The Strange Case of Dr. Jekyll an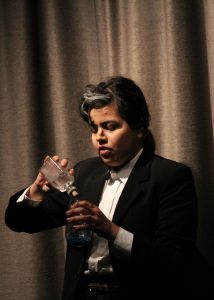 d Mr. Hyde." A hush fell over the audience like rolling fog as the play began to unfold before their very eyes. 
Seated around a table, Dr. Jekyll played by Cayla Clark '18, and his colleagues Dr. Lanyon played by Jackson Bailey '17, Mr. Utterson, played by Chris Clark and Mr. Carew played by Jacob Barba '17, discuss among themselves the intricacies of their daily lives and their interests regarding their work. Dramatically, Jekyll lashes out at his closest friends due to their harsh criticism of his pointless ideas and off the wall scientific ideals. As he pouts in rage, Carew and Lanyon take their leave.
Many believe that ending with a bang is a good thing. Closing the book in anguish or leaving the auditorium in astonishment is a rather good goal to achieve in the eyes of most people, and Foothill's drama department set out to meet this ideology with this final production of the school year.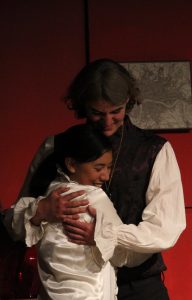 Provided with a strong cast, well written script and special effects such as fog and a wide variety of music and sounds, the play went off without a hitch. Although the stage is small and resources are limited, the cast made it work.
When asked how long it took to prepare for this play, the faces of co-directors Rhiannon Tircuit '17 and Ciara Cruz '18 grew small, awkward grins as they admitted to "rehearsing for only a few months. Maybe [starting] in early February."
The play being darker in tone and subject matter, provided an interesting medium in which actors that are used to doing comedy now experienced something a little different. Jackson Bailey '17 elaborated on the difference between what it's like to transition from comedy to drama.
"At first when you're doing comedy, you can do anything in front of a crowd and they will most likely laugh at it; when you're doing drama you have to tone it down, get a more serious tone and actually realize you're trying to get something done," he said.
However, Tircuit liked the change.
"We're usually known for doing comedies and stuff so I think it was a really good twist and a really good experience for everyone to witness at Foothill," she said.