Foothill's drama "Beauty is a Beast" is a hit (29 photos, video)
Friday night, Foothill's drama department performed their one-night performance of "Beauty is a Beast," a deviation from the classic tale, "Beauty and the Beast." With one sassy Fairy Godfather, two antithetical princesses, and a plethora of other kingdom characters, the performance was both amusing and profound.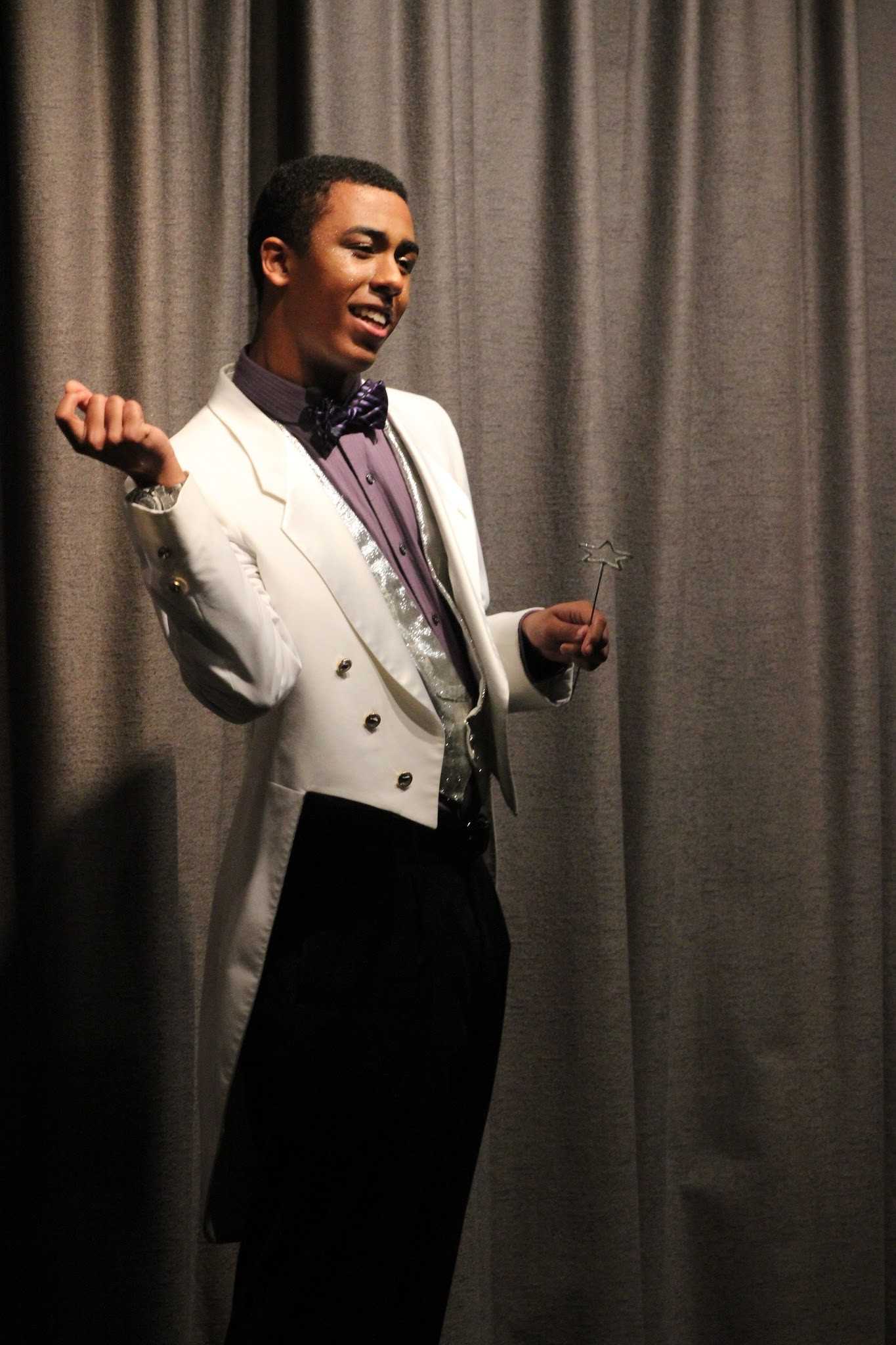 The play follows the lives of two sisters, Beauty and Honor, one with her beauty on the outside, and one with her beauty within. When Honor meets a man who sees her internal beauty, and not her sister's external beauty, Beauty is in for a rude awakening. With a little intervention from her Fairy Godfather, Beauty just might be on her way to being as beautiful inside as she is outside. In a humorous yet effective way, the value of kindness was demonstrated through the trials of the characters of the kingdom of Calentine.
For co-directors Cameron Liljekvist and Mahalia Woods, this play was the finale of their high school drama career. After three years of dedication and outstanding performances they are moving on to fulfill their dreams outside of Foothill's walls. Although a bit saddened to see the end of it, Liljekvist stated that this performance with this cast was the perfect way to end it.
"It makes me extremely sad that this is the last show that I get to participate in at Foothill, but at the same time I'm very happy that this was the last show, because the cast was incredible, it was an amazing experience, and I couldn't ask for a better one."
Woods agreed with him.
"Working with this cast has been stressful to say the least, but it's been such a joy having these kids be our last production, and we are so proud of them for everything they've done."
It was evident that the cast devoted many hours to developing their characters. During the intermission of the play, actors could be found at the back of the auditorium, where they remained in character while audience members asked them questions. Upon being asked if I could record her voice, junior Elizabeth Martinez, responded, "Record my voice? Does that mean it will remember me?"
The actors maintaining their medieval mentalities during this time and staying in character was a creative and interactive addition to the performance, and showed the talent and dedication of the performers.  
Drama teacher Karen Rodrigues recognized the audience's reactions to the hard-work of the students involved.
[soundcloud url="https://api.soundcloud.com/tracks/188875760″ params="color=ff5500&auto_play=false&hide_related=false&show_comments=true&show_user=true&show_reposts=false" width="100%" height="166″ iframe="true" /]
Wood's, father had a great time watching the play.
"I thought it was outstanding, I thought the cast was incredible, I thought the play was insanely funny, and I enjoyed every moment of it."
Audience and cast members alike seemed to have a wonderful time. Everyone's devotion paid off in the performance of the witty and insightful production of "Beauty is a Beast."
…………………..
Background Photo Credit: Rachel Horiuchi/The Foothill Dragon Press