Creativity buzzed throughout Downtown during Ventura's annual ArtWalk, which is a free event that showcases local artists and their pieces in an array of venues, restaurants, special exhibits and PODS containers in downtown Ventura and the Westside Cultural District.
As a culturally important event in Ventura, the ArtWalk gathers a very large audience every year, and is currently directed by a group of volunteers who keep the event lively and entertaining.
Although all of the venues, exhibits, restaurants and PODS boxes exemplified excellent artistry and quality, some of the most popular venues were Jimmy's Slice Restaurant, Evan Mendel's Art PODS container, pop-up tent by Greg Bach and special exhibit mural created by MB Hanrahan, in conjunction with Rolando Sigüenza and Uriel Leon.
If a customer purchased a handcrafted bowl at the ArtWalk, that customer received a pass that enabled them to visit participating Bowl Hop restaurants.
During this event, many of the attendees and tourists visited various Bowl Hop restaurants, and throughout the day, Jimmy's Slice Italian Restaurant was exceptionally popular, and had a noticeably larger amount of customers in comparison to the other participating Bowl Hop restaurants.
One satisfied customer, Allyx McCormick, commented on how she would rate the restaurant "a ten out of ten."
"I love it [at Jimmy's Slice]. This is my favorite place. […] I'm not much of a pizza eater, actually, but I've had their pizza here and it's really good!" she said.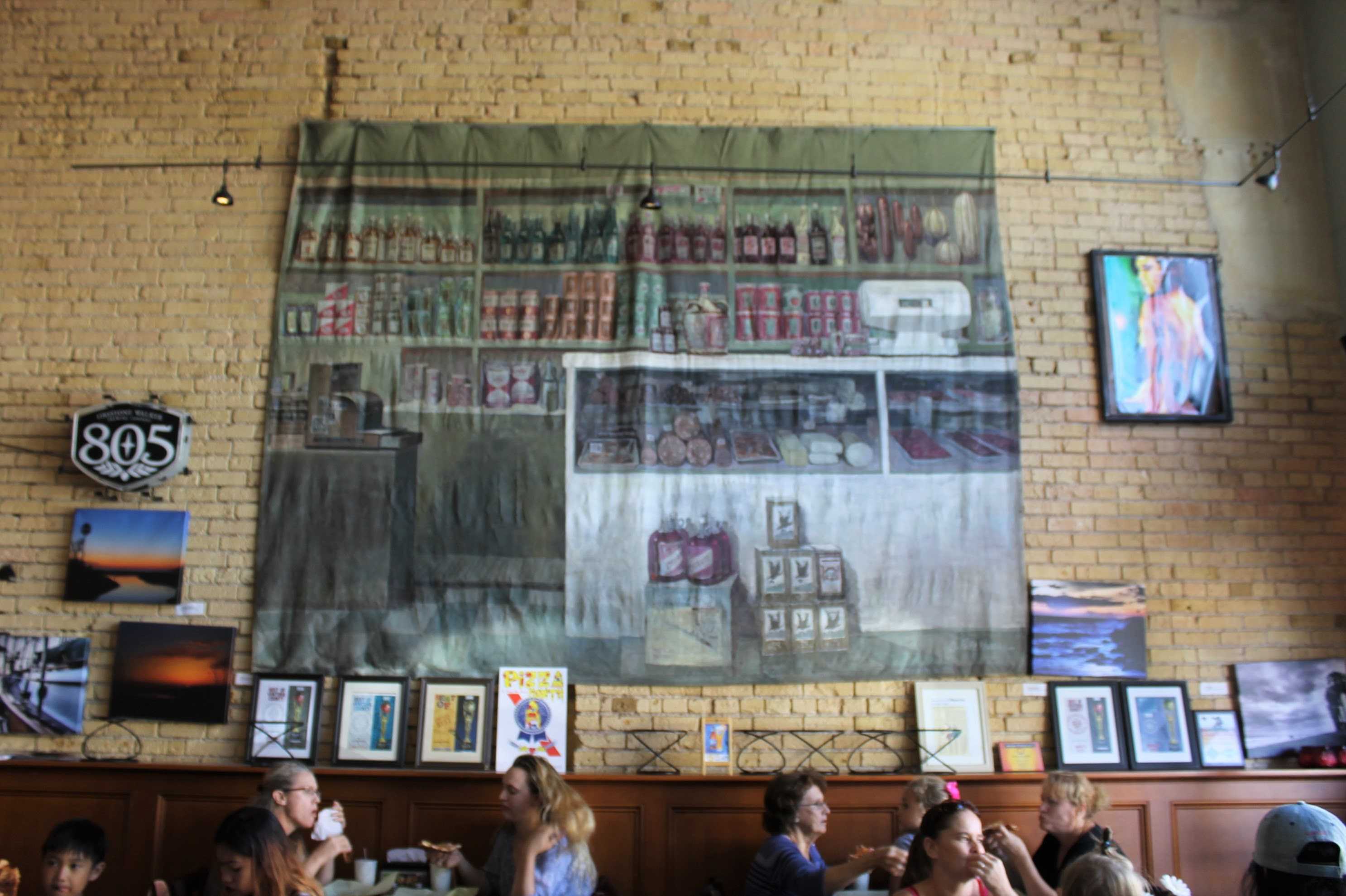 Artist Evan Mendel's second year at the ArtWalk could be described as anything but a "sophomore slump."
Containing numerous vivid and brilliant pieces, the back end of Mendel's PODS container could stimulate even the most monotonous minds. Each piece different from the next, it felt as though every stroke of Mendel's paintbrush told a unique story.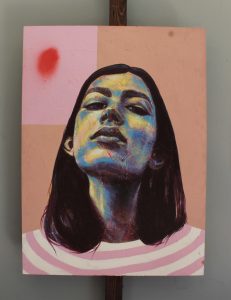 Ingeniously juxtaposing the emotions evoked from the audience in his brighter pieces, the front wall displayed artwork which solely used monochromatic tones.
Mendel explained he's "gone through some things, [where he's] now trying to now capture a specific mood, and the the black and white serves really well to capture" the mood he's trying to elicit from his audience.
The exquisite atmosphere of the gallery didn't stop where the art ended — it extended all the way to the PODS container storing Mendel's work. Plexiglass walls enabled Mendel's remarkable pieces to be visible for the entire street to enjoy, inviting bypassers to come in.
Mendel's art seemed to attract the largest audience; people of every age stopped to examine Mendel's handiwork, walking away with large grins plastered across their faces.
Mendel is "always inspired to create." On the topic of his inspiration, Mendel wholeheartedly explained that his "honest answer [is] life in general, [which includes] going through life, the ups and downs — everything included."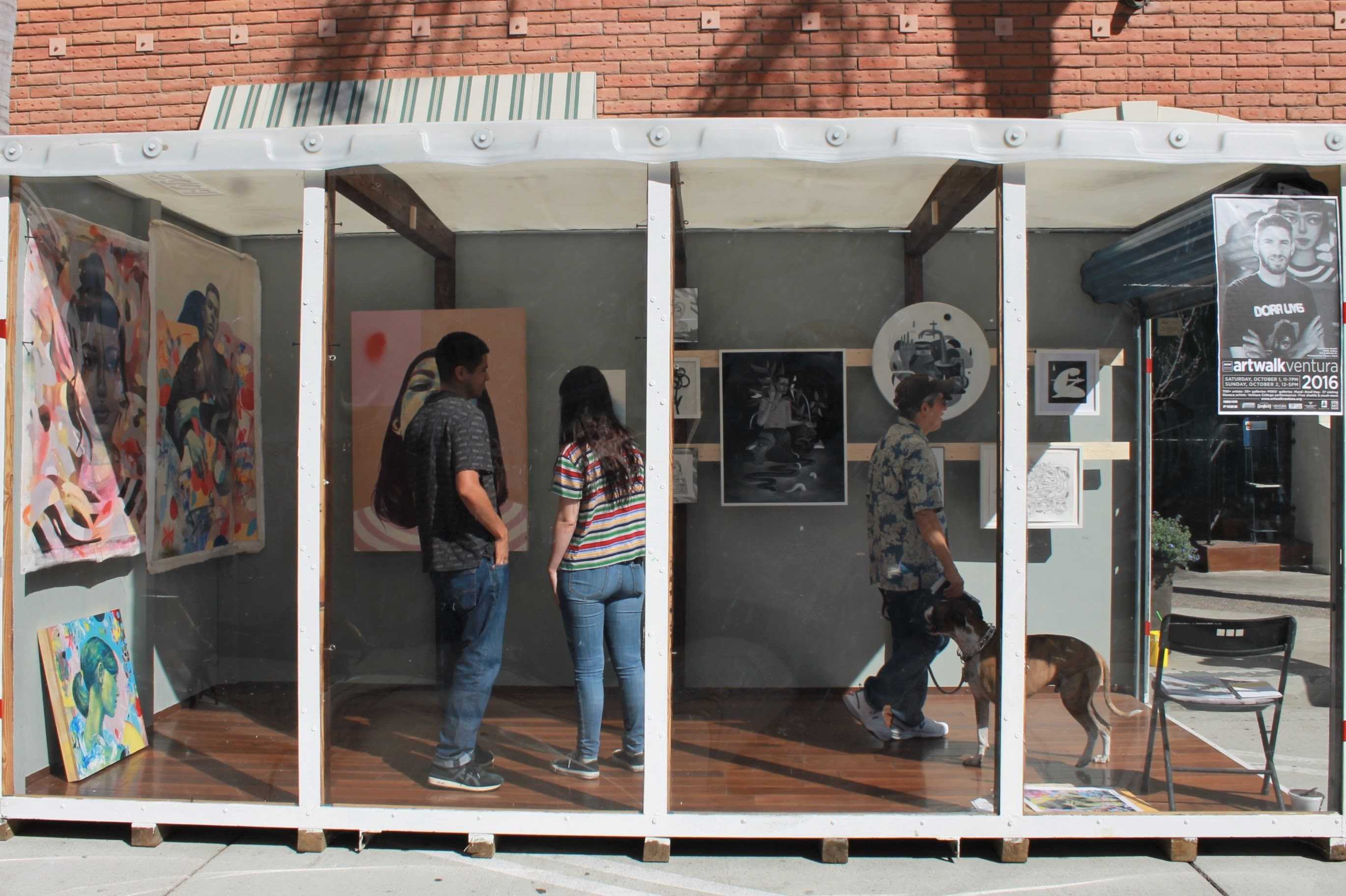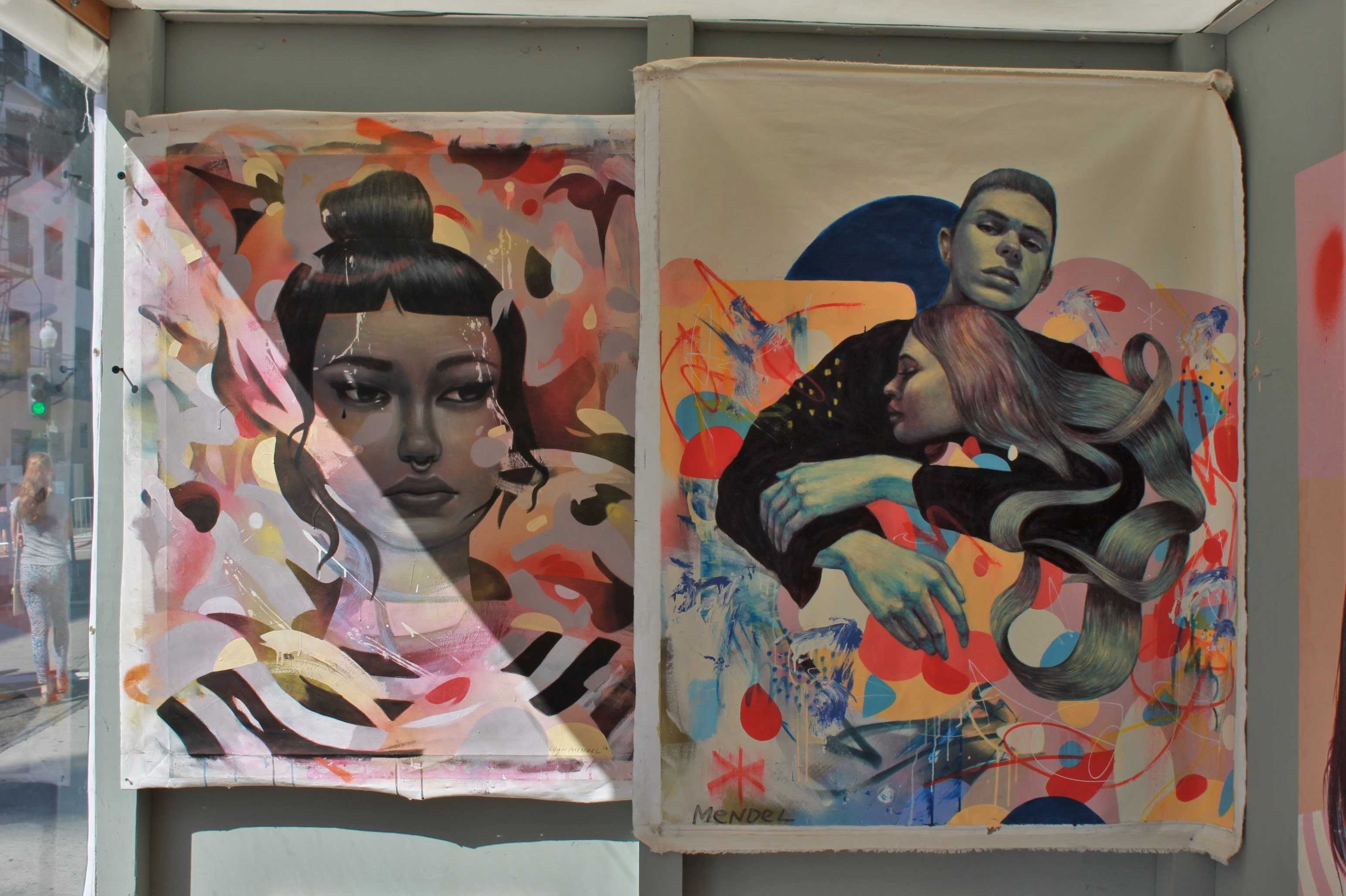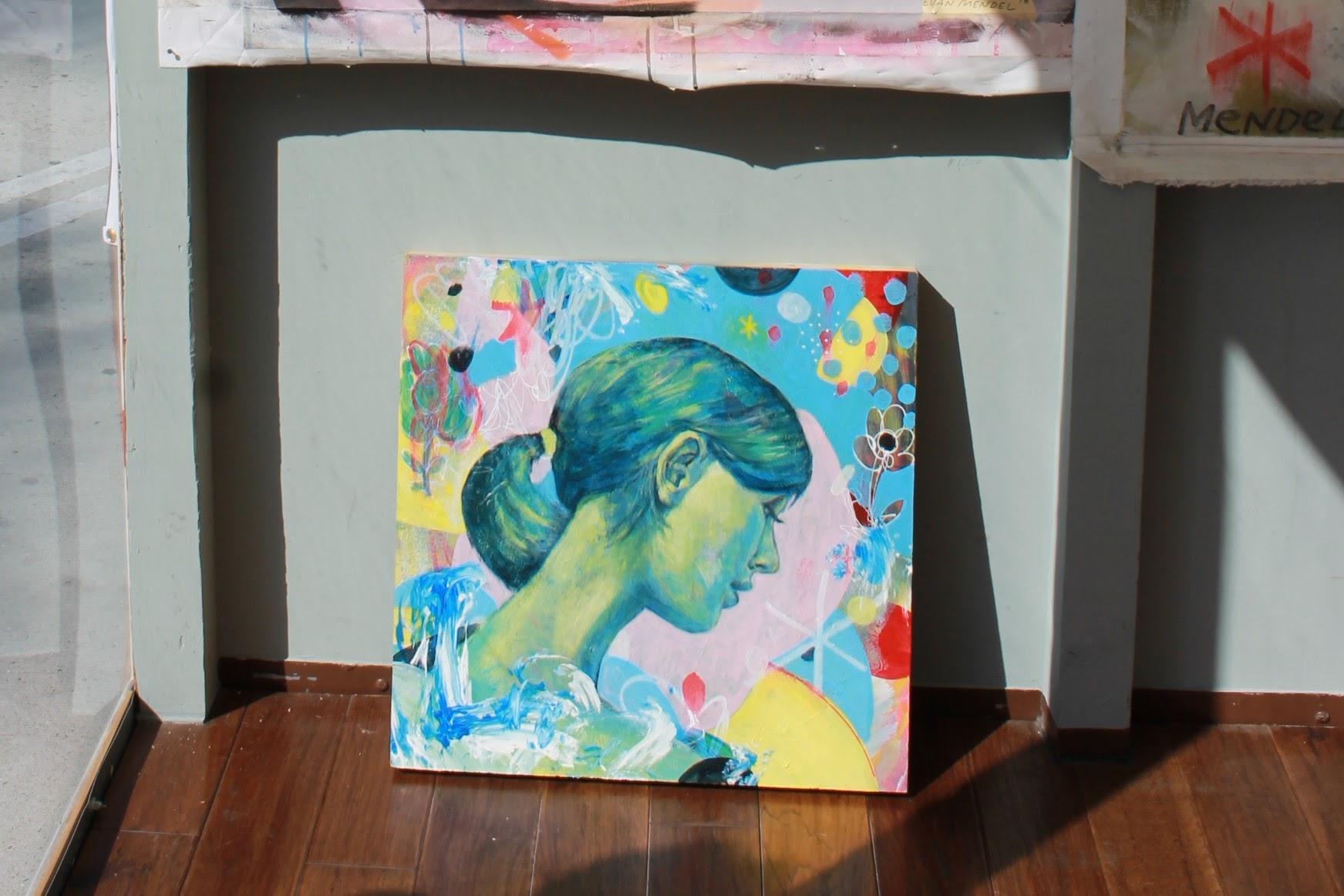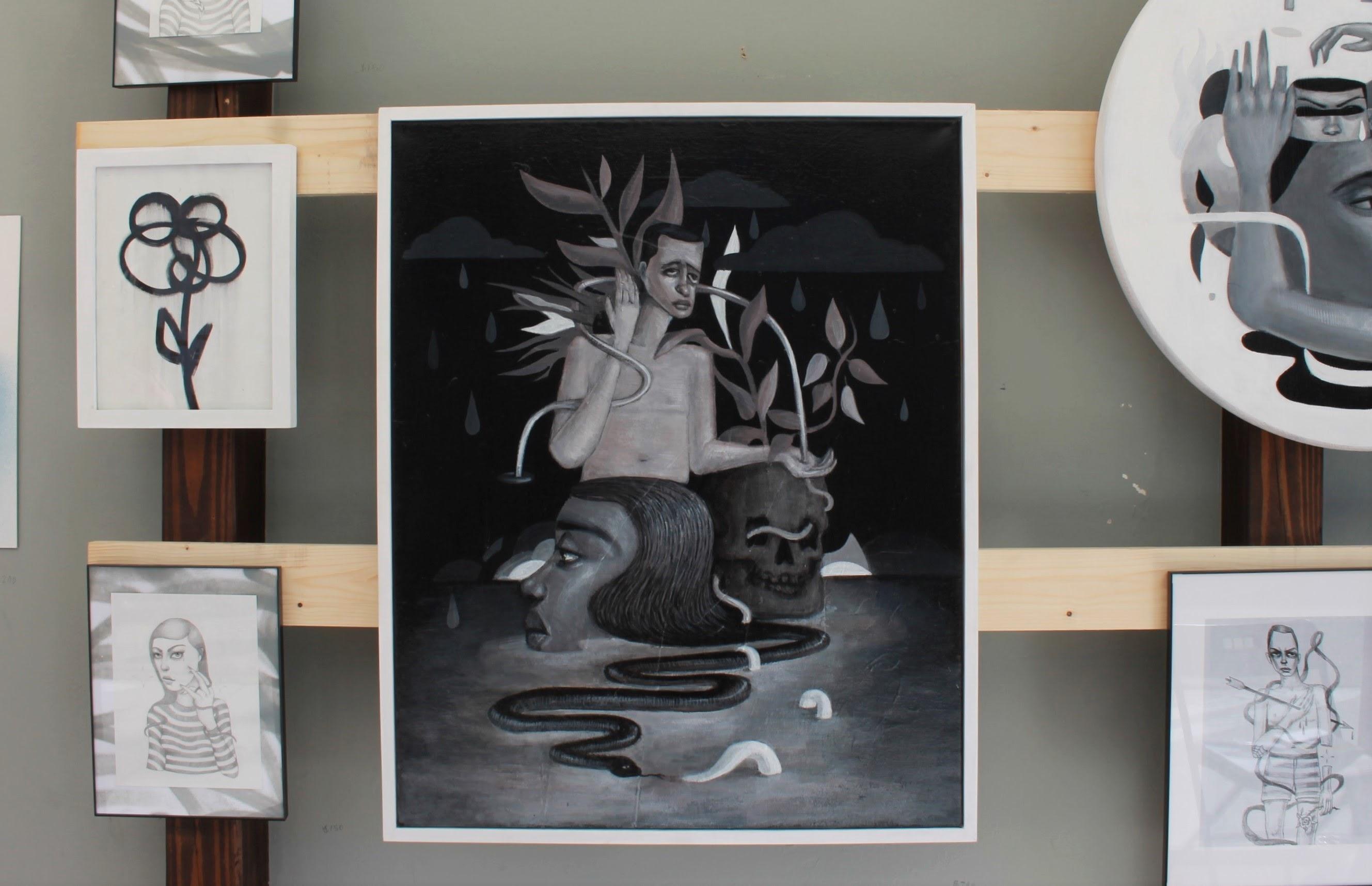 Artwork by Evan Mendel. Photos by Jocelyn Brossia for the Foothill Dragon Press.
In his pop-up tent, local artist Greg Bach cleverly incorporated artwork inspired by different religions and mythology alongside spray-painted wrestling figures to showcase his different artistic visions. 
Bach also included a few new paintings inspired by the anatomy of the human body. Bach describes his inspiration behind the religious pieces as an "interest in combining different religions and getting visual symbols out of that."
His most scintillating, eye-catching piece depicts two white rabbits wrapped in each other's arms, in what looks to be a reflection. He describes it as "just one of those weird ones that [pops into your mind]," proving the unique perspective behind Bach's work.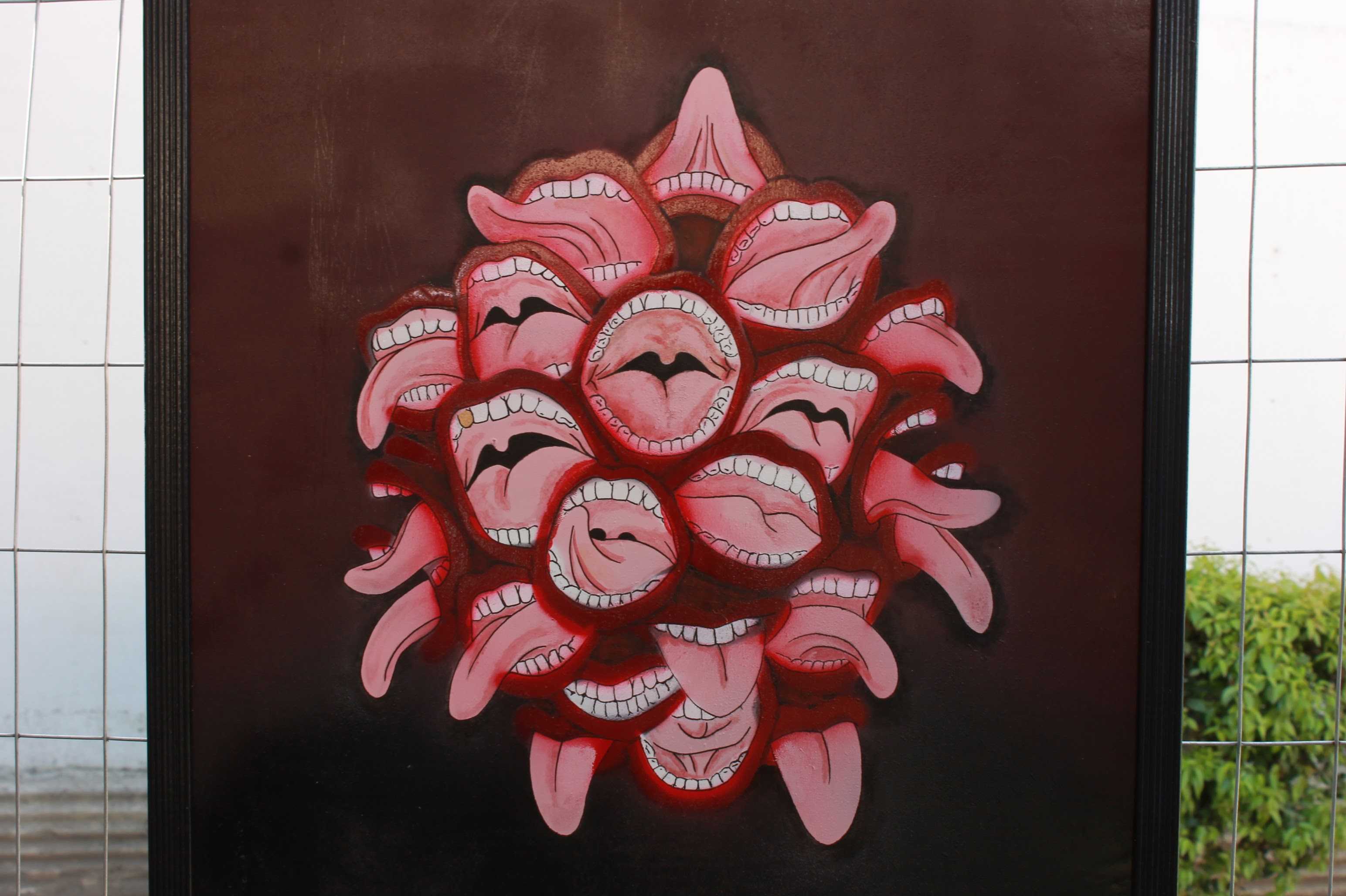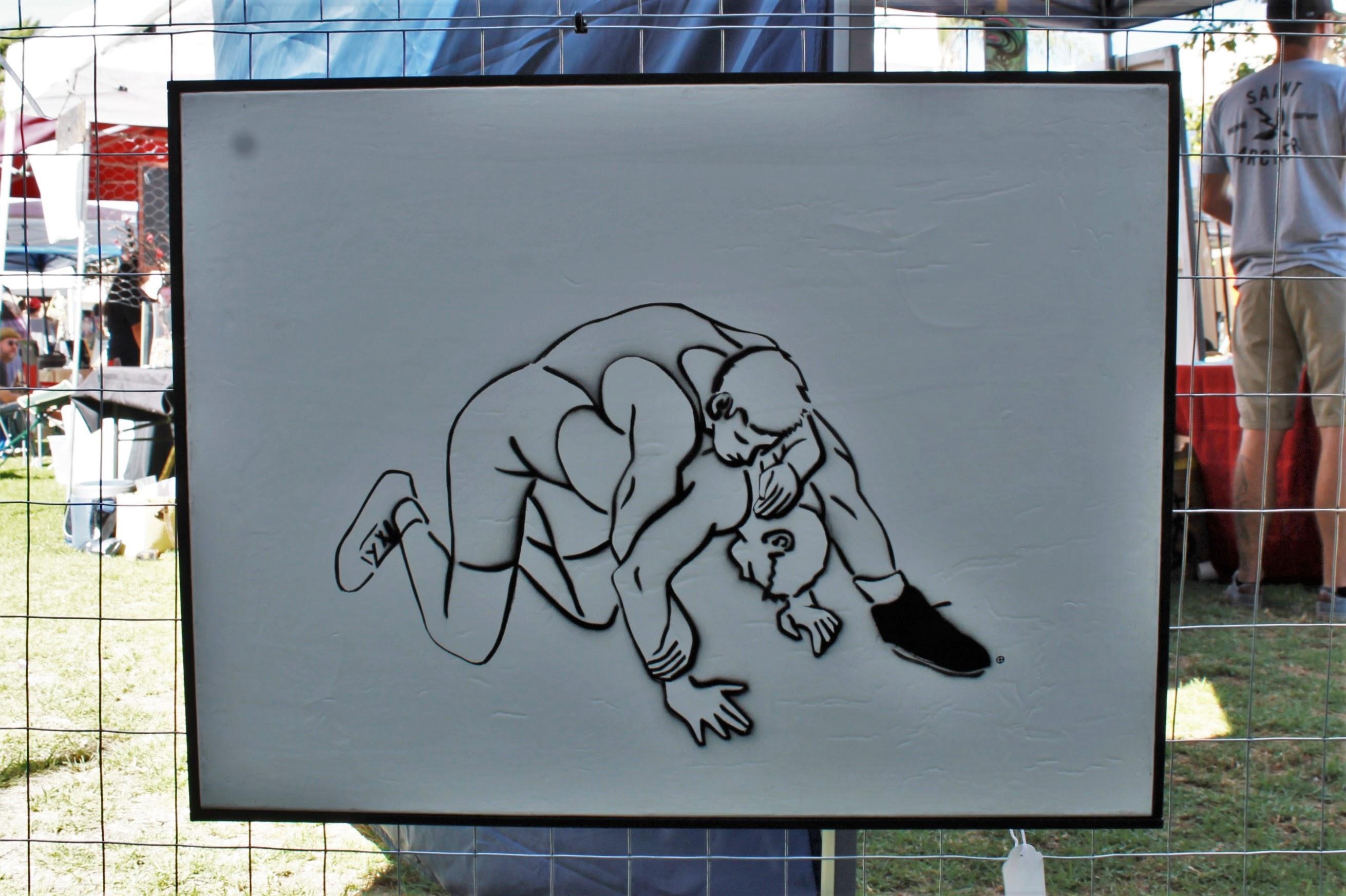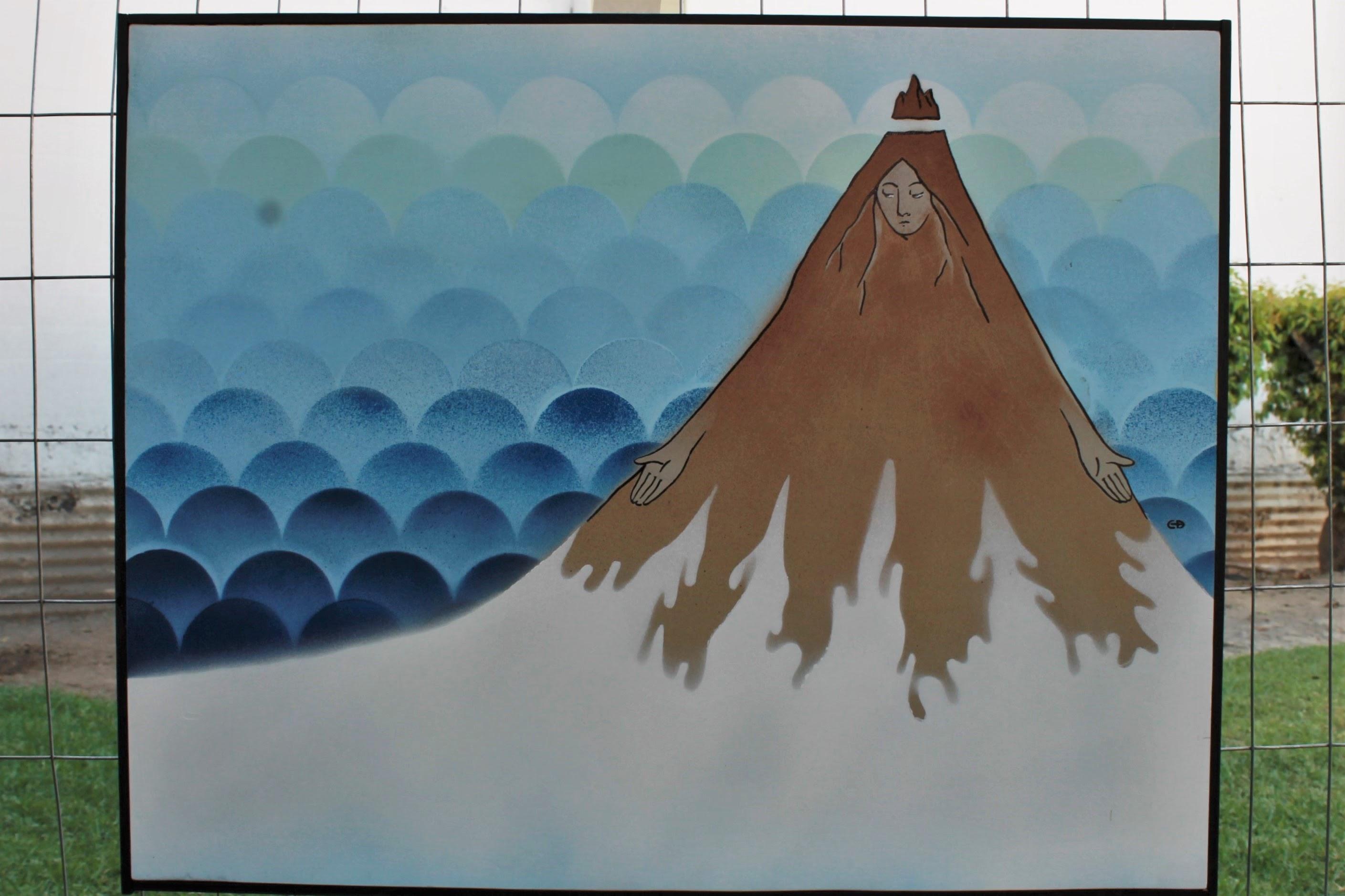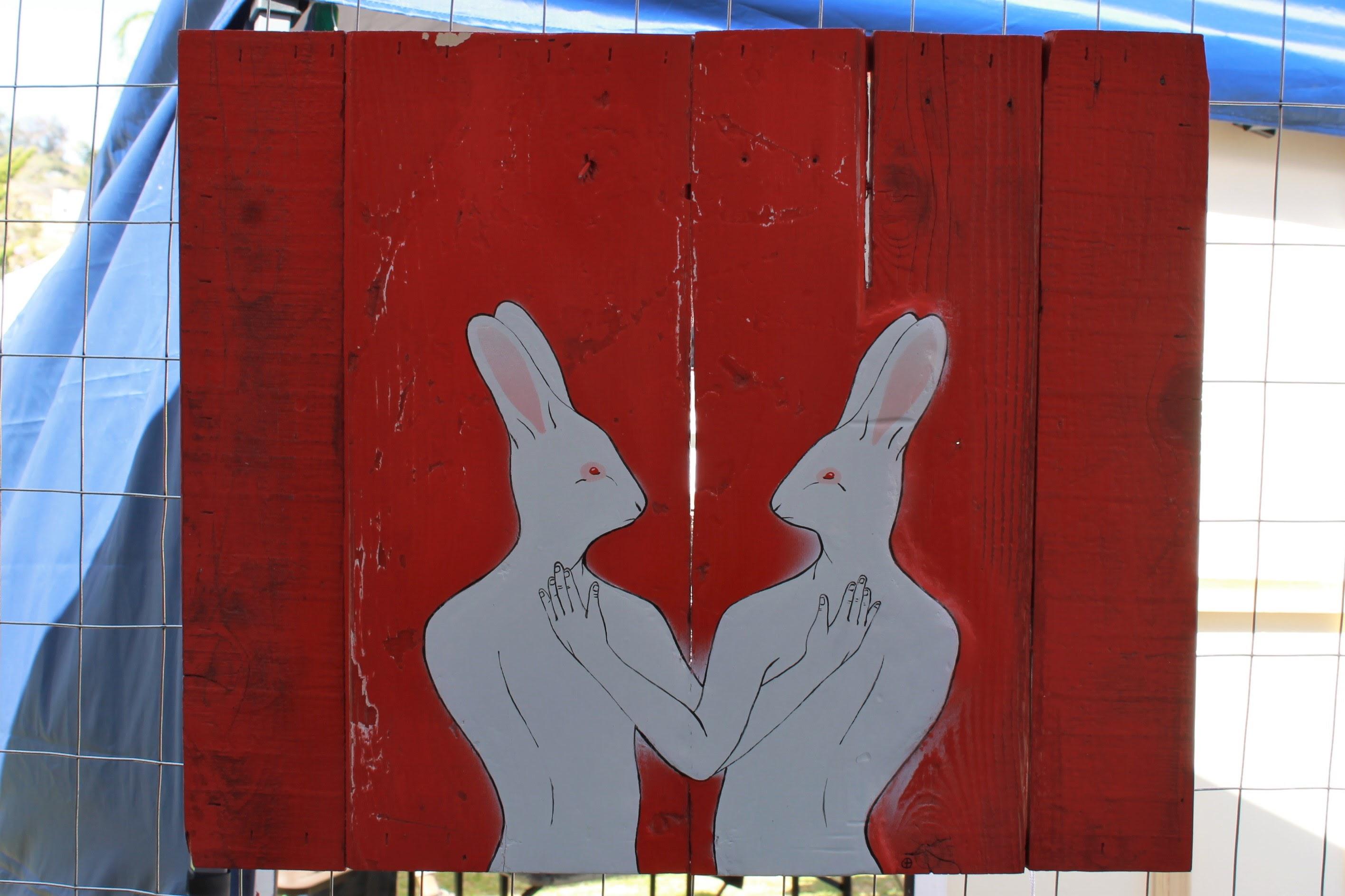 Artwork by Greg Bach. Photos by Jocelyn Brossia for the Foothill Dragon Press.
Local artist MB Hanrahan collaborated with other local artist Uriel Leon, and visiting artist Rolando Sigüenza to paint a mural with bright celebratory tones and precise detail, which created a stunning visual alliance on the corner of Harrison Street and Ventura Avenue.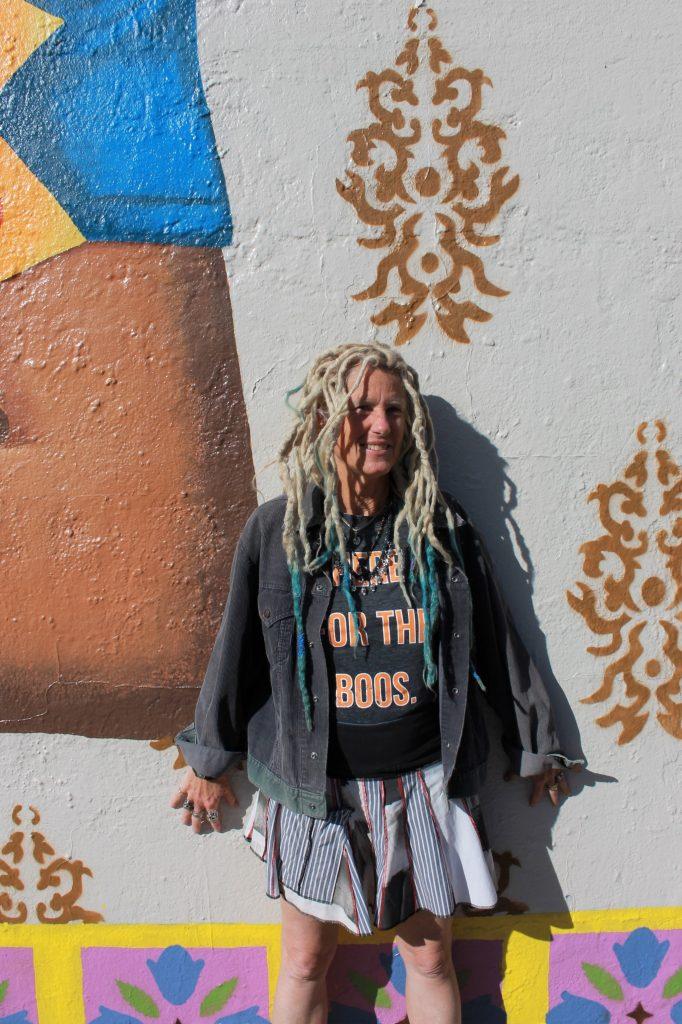 Hanrahan describes this thoughtful and jubilant mural as having "trees on both sides, and up in the tree on one side there is a woman with a small child, and on the left-hand side, there is a woman holding a bouquet of flowers. Then, there are two large, almost guardian-like figures […] that sweep up from either side and meet up in the center. One is a woman holding a moon, and the other is a man holding the sun."

According to Hanrahan, Sigüenza, who was deemed Visiting Global Artist of Distinction, sees trees as a "symbol of love to him, because trees are everywhere, and as a child he related to the fact that trees give shade equally to all."
This special exhibit, titled "Tradición Universal," manifests the essential symbols of family, nature, freedom and the natural cycle of life, which are a "universality of traditions" in all cultures, including that of Ventura.
This mural is part of a larger exhibitionat of ArtWalk called "From Oaxaca to Ventura," for which over 30 artists from Oaxaca, Mexico were invited to come to Ventura to share their work and influence the Ventura community of art with their culture and their brilliant artistic abilities.
Hanrahan previously worked with Vietnam War veteran Moses Mora on the Reunion Project and the Tortilla Flats Mural. Hanrahan has also co-founded the Ventura Artists Union, and has been featured in ArtLife Magazine. She has also created art for many schools and local organizations in Ventura County, and served as a conductor for art workshops and public art projects.
As a result of Hanrahan's extensive and devoted work with public art and education, the esteemed artist was selected as ArtWalk's 2016 Artist of Distinction.
"It's a simple mural […] with a universality of traditions," Hanrahan said. "These would be symbols that people could read all sorts of things into, and they could equally be appreciated by this culture […] in Ventura."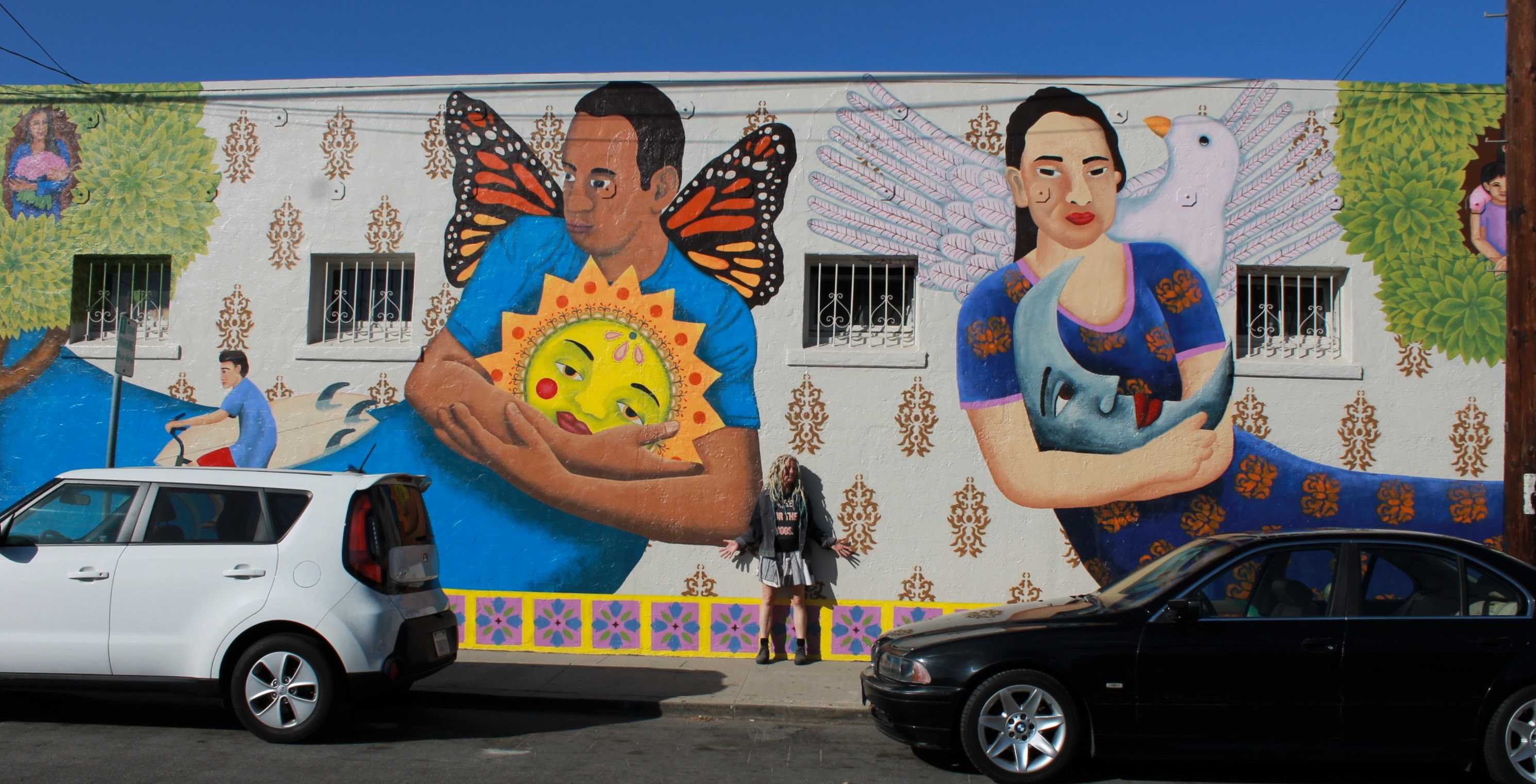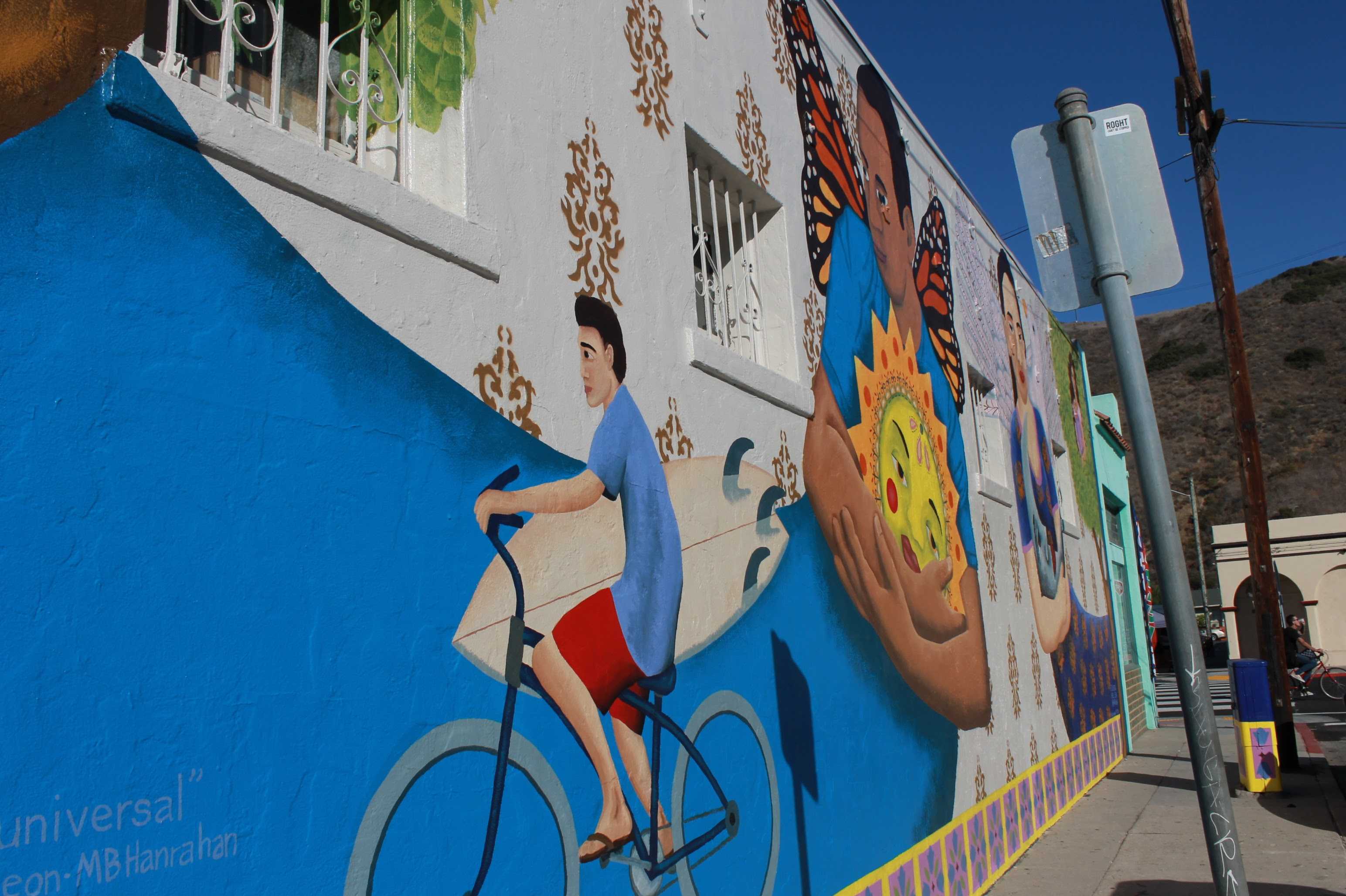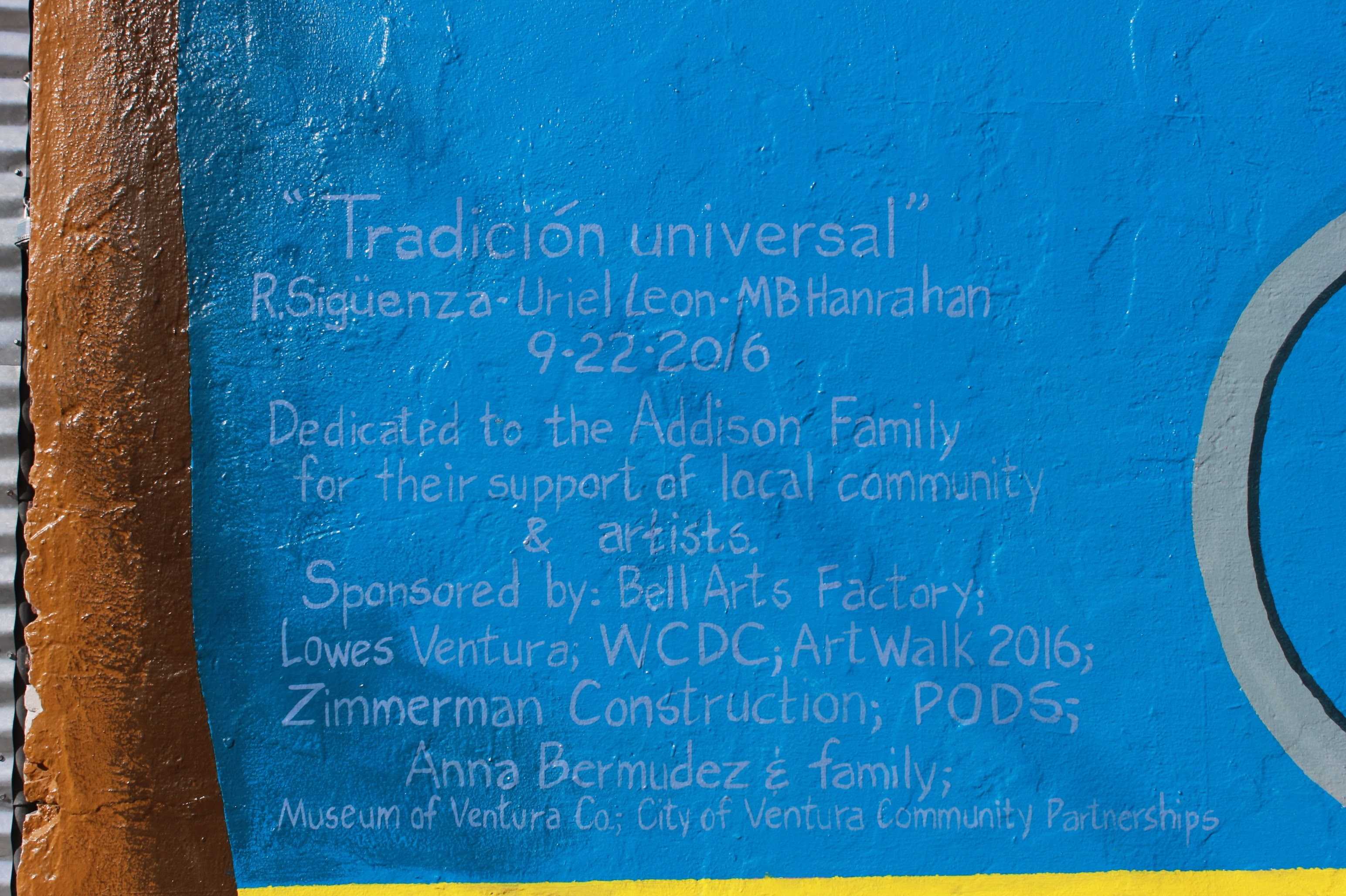 Artwork by MB Hanrahan, Uriel Leon, and Rolando Sigüenza. Photos by Jocelyn Brossia for the Foothill Dragon Press.