Wrap-Up: Foothill boys' soccer teams beat Villanova Preparatory School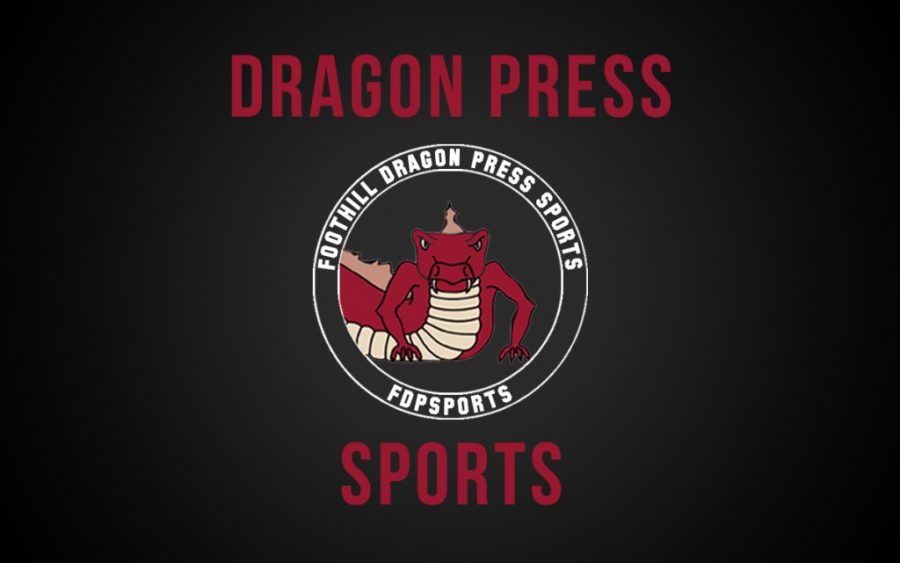 Mallery Kinnun
January 20, 2015
The Foothill varsity boys' soccer team creamed Villanova Preparatory School on home turf Tuesday, ending the game with a score of 6-0.
The junior varsity team also demolished Villanova with a score of 8-0.
Sophomore Noah Colby kicked off the Dragons with a goal in the 25th minute of the game with an assist from junior Andres Coronel. Then "the roles were reversed" and Colby assisted Coronel's goal. Coronel scored "just before the halftime whistle with a tremendous shot from 25 yards out," according to Coach Andres Wedderien.
"The first half was very sluggish with many shots taken, [but] not finding the opposing goal. The ball moved very nice[ly] in our ranks, but we could not find the net in order to put the game to rest in the first half," he said.
However, Wedderien felt that the effort from the boys increased in the second half.
"The pass play is improving […] [and] overlapping runs are happening more and more."
Sophomore Miles Gillespie began and finished the second half of the game with a goal. Fellow teammates junior Julian Martinez and senior Sam Beppler each scored one goal as well.
Freshman Mateo Carrillo and Coronel assisted the goals of the second half.
Foothill's goalie, sophomore Jared Rodriguez, "earned his [third] shutout of the season," said Wedderien.
The "players of the game were the usual candidates: Coronel and [senior] Justin Redemann," said Wedderien. "But junior Cristian Rodriguez, senior Tyler Shrum, and double goal scorer Gillespie should also be mentioned."
The Dragons' improved record is now an overall five wins and four losses, and three wins and one loss on their league record.
Foothill will face Grace Brethren on Thursday the 22nd of January on their home field.
"Grace Brethren has the same record we have and seem to be a bit tougher," Wedderien concluded.