Wrap-Up: Foothill boys' soccer team defeated by Fillmore Flashes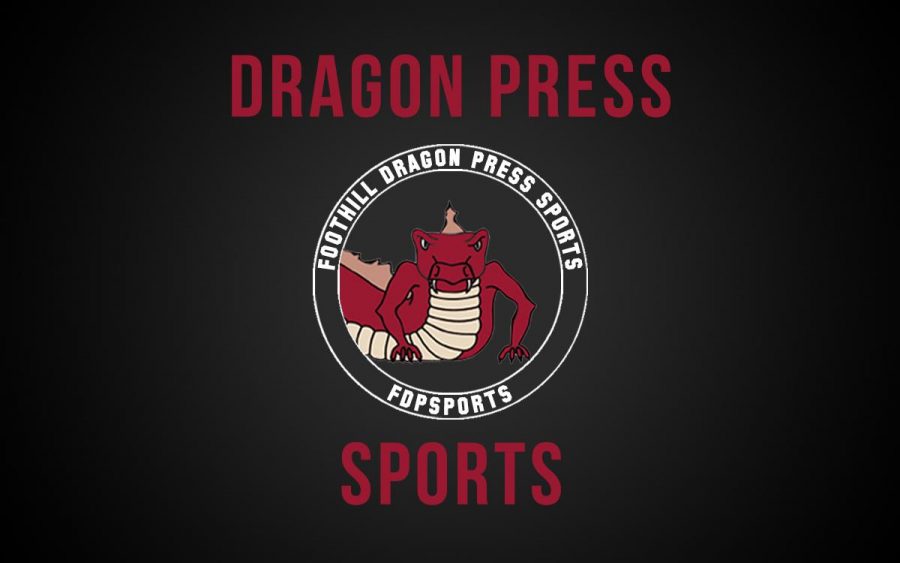 Mallery Kinnun
January 7, 2015
Foothill's varsity boys' soccer team was defeated on Tuesday by Fillmore High School on Fillmore's field, ending with a score of 4-1.
The Fillmore Flashes managed to slip three goals past Foothill's goalie in the first half, but after some adjustments were made, the Dragons "held the Fillmore team to three goals until ten minutes before time [was up]," said Coach Andreas Wedderien.
Sophomore Aidan Wedderien, "had the lone Foothill goal" in the first half of the game with a "terrifically placed free kick from about 25 yards out," said Andreas Wedderien.
Andreas Wedderien explained that there were "some players stepping up to the challenge, but unfortunately too many guys that were in over their heads."
Sophomore Jared Rodriguez said that the team "played better as a team [in the] second half […] I think we were more relaxed and in better control of the ball. We also were communicating better and passing better."
Caesar Camacho said that the ten players coming out of their sit out period did make a "big difference" but there are still many necessary improvements such as "moving towards the ball when it is passed to you, trying to win a ball in the air, and going in for a tackle without fear."
Rodriguez agreed.
"We need to fix all the little mistakes that were made," he said.
Andreas Wedderien also said that the game was quite physical with a few "yellow carded tackles throughout the game."
In the end though, "the Fillmore Coach complemented the Foothill Dragon team on their heart and grid," Andreas Wedderien said
He said there was great team leadership from junior Andres Coronel and above average play from senior Justin Redemann, freshman Cole Chilcutt, sophomore Noah Colby, freshman David Hill, and sophomore Aidan Wedderien.
The junior varsity boys also lost their game to the Fillmore Flashes, but with a score of 4-0.
"Ezekiel Colby was definitely the best play[er] on the field for the Foothill Dragons, who were completely outplayed by their opponent," Andreas Wedderein said.
The Foothill Dragons continue on with their schedule and will play Cate High School in Carpinteria on Thursday, Jan. 8.