As the school year draws to a close and summer offers more opportunities for free time, it's easier to take the time to read books just for the fun of it. Here are five recommended summer reads for the history nut in your life.
Whether you've devoured your history textbook and are looking for more information, or are just open to trying a new genre, these books will keep your mind sharp during the summer months.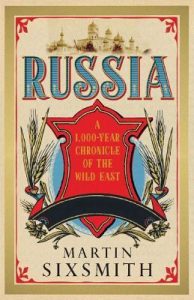 "Russia: A 1,000-Year Chronicle of the Wild East" by Martin Sixsmith
Yes, this novel is exactly what it sounds like: an overview of Russian history from the Kievan Rus to after the breakup of the Soviet Union. However, it never becomes dense or overly technical, as some history books do, but blends historical anecdotes with the author's personal experiences traveling and studying the country.
The trade-off here, however, is that Sixsmith is a former BBC correspondent, and it's hard to forget that, because his 2011 novel reads like the script to a one-hour television special. If you're okay with self-insertion and overt editorializing in your history books (to the point of them sounding like a particularly dreary episode of "Rick Steves' Europe"), Sixsmith's "Russia" will keep you informed and entertained.
"The Rise and Fall of the Third Reich" by William L. Shirer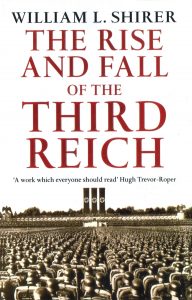 This is not a book to be read for fun. This is a book to slog through over the course of two months in the hopes that, even if you can't remember much detail at the end of it, at least the sense of accomplishment you get from seeing the completed thing back on your bookshelf will offer some repayment for your lost time.
That being said, it's difficult to find a more thorough study of Nazi Germany than Shirer's 1959 brick of a book. In over 1,100 pages, he draws from archival sources and personal experiences as a CBS and Universal News Service correspondent in 1930s Berlin to detail an almost day-by-day account, from the Weimar Republic to the last days of Hitler's Germany.
However, Shirer has the same quirk when writing as Sixsmith does: as a correspondent by trade and not a historian, he often falls back on blatant editorializing, inserting himself into the story. This doesn't necessarily make his research less valuable, but it certainly does give the book a different flavor than if a historian had written it.
Not for the faint of heart, "The Rise and Fall of the Third Reich" is a good choice for someone looking for a dense and challenging summer read.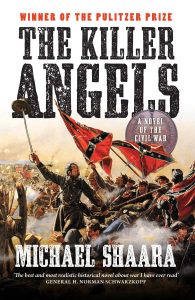 "The Killer Angels" by Michael Shaara
It's not, strictly speaking, a history book. However, Shaara's 1974 fictionalization of the Battle of Gettysburg stays true enough to the actual events of those three days, while bringing such a depth of humanity to dusty characters out of a history textbook, that it almost meets Tim O'Brien's standard of being "truer than the truth."
The writing is remarkable and the story engaging, making "The Killer Angels" a good, middle-ground choice for someone who just wants to be able to focus on the human-interest story rather than getting hung up on trying to keep track of unit numbers and battle plans and other tiny details.
"An Army at Dawn" by Rick Atkinson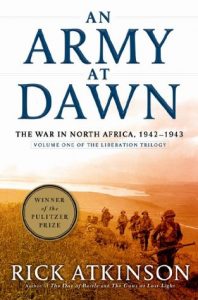 If journalists writing history books have a tendency to take an overly-sensationalistic tone, then historians writing history books usually have the opposite problem: they can get so caught up in the minor details that the resulting book comes out dry and unpalatable. Luckily, Atkinson mostly manages to avoid being caught by this trap.
In his 2002 novel, the first in a trilogy about the European side of World War II, Atkinson details the war in North Africa in 1942 through just before the Allied invasion of Sicily the following year. Though there are occasional points where it feels like he's just throwing names and units and numbers out willy-nilly, Atkinson overall does a good job keeping the book interesting by weaving through anecdotes from everyone the high-ranking generals to the infantrymen.
On the whole, "An Army at Dawn" and its two sequels strike good balance between Sixsmith's more conversational novel and the sheer density of Shirer's.
"Me the People"by Kevin Bleyer
Alright, so this one isn't really a history book– it's a humor novel from one of the writers of "The Daily Show with Jon Stewart." However, Bleyer's 2012 account of his "selfless quest" to rewrite the Constitution throws in just enough of the history of the document that forms the basis of our government that it can be loosely classified as such– you know, the same way that Congress classified pizza as a vegetable because it has tomatoes in it.
"Me the People" is mildly educational but definitely amusing, and tells Bleyer's tale of his journey to, one article and one amendment at a time, update the Constitution for the modern age. Ultimately, it's more brain candy than substance, but hey, even history nerds get to have fun sometimes.