Wrap-Up: Boys' volleyball beats Bishop Diego, 3-2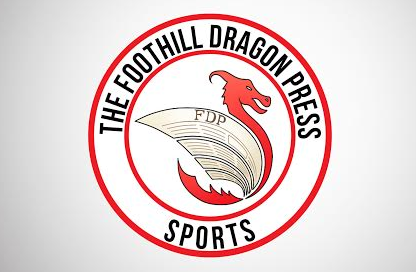 According to sophomore Chad Talaugon, the packed stands at the varsity boys' volleyball game were "getting really excited and hyped up" as the Dragons defeated the first place team in their league, Bishop Diego. The Dragons conquered the Cardinals at a home game on Thursday with an overall score of 3-2 and individual set scores of  20-25, 25-19, 25-21, 20-25, and 15-11.
Talaugon felt that the team played an "incredible game" that was shown through the team's "really high" statistics.
Sophomore Kyle Cobian had 47 assists, sophomore Jerod Frederick had 20 kills, Talaugon had 19 kills, and junior Ian Overton had 27 digs. Coach Janine Cobian thought sophomore Collin Weaver had "a great game" with six kills and three "huge" solo blocks.
Talaugon believes that the team "played super hard" and the "best they've ever played." He feels that the team "played their hearts out" and gained confidence throughout the game.
"Beating this team was a huge confidence booster," he said. "We didn't really need a confidence booster, but [now] being able to take the game from the top team in our league, we just feel unstoppable."
Cobian thinks that the boys look "stronger" every time they are in the gym and because of this, they played an "amazing game."
Despite their win, Cobian believes the team needs to improve on their offensive pacing and "focus on defense and passing."
"We are hoping the boys will take the momentum from this match, after playing some high level volleyball, and carry it over to next week's matches," Cobian said.