Wrap-Up: Cate defeats boys' water polo 17-7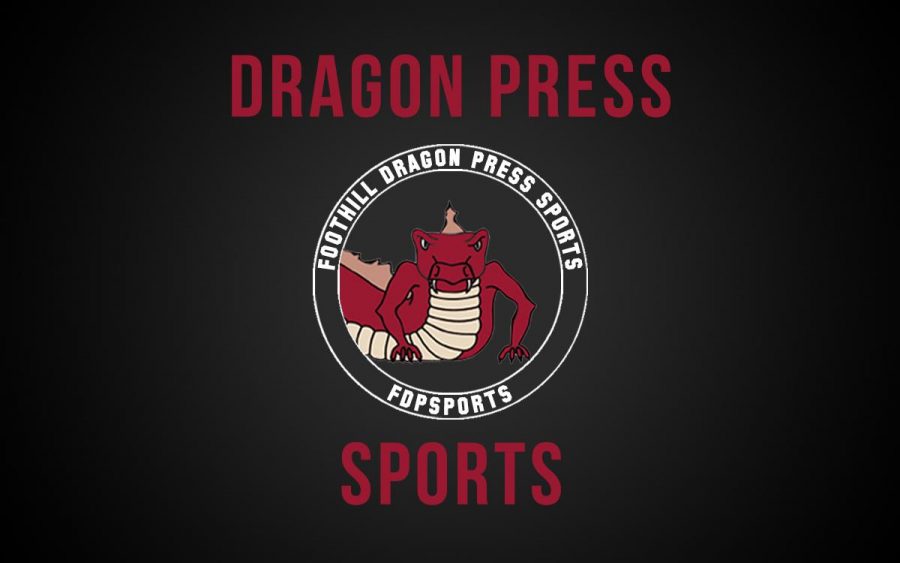 Joshua Modglin
October 15, 2014
The varsity boys' water polo team was defeated by Cate School today with a final score of 7-17 at Foothill's second home game of the season.
During the first quarter of the game, Foothill scored one goal, and Cate scored five times. In the second quarter, Foothill did not score a goal, but according to coach David Wallace, Foothill played its "best defense of the game."
Cate scored three more times in the second quarter.
Foothill scored only twice in the third quarter, with Cate scoring four more times. In the final quarter of the game, Foothill scored four more goals, and Cate scored five more, winning the game with a score of 17 points.
Senior James Florez and sophomore Parker Harris both scored two goals, and Harris drew two ejections, where a player is removed from the game for 20 seconds for being too rough. Freshman Andres Coppa, senior Simon Christie, and senior Colin Brown each scored once. Senior and goalie Paul Byrne prevented Cate from scoring nine times.
According to Wallace, "[Foothill] played hard against a very solid team."
Wallace also sees that the team needs to improve and looks forward to helping them reach a higher level of play.
"We need to improve our individual defensive skills and our perimeter shooting," said Wallace.
Foothill now has a league record of zero wins and four losses, and an overall record of three wins and seven losses.
Wallace thinks that "[Foothill] will play its best game of the season," at the next game against Carpinteria High School on Friday.
"Carpinteria is a good team and we will need to play our best to be competitive," said Wallace.