Fashion, tunes, books and treats to get you in the fall spirit
When it's time to transition from summer to fall, there are a lot of changes to be made. The air outside feels cooler and over-sized sweaters make a massive comeback.  This autumn, be sure to skip the earmuffs and put on some headphones, or settle down with a hot beverage and a good book to get you into the seasonal spirit.
Sweater Weather:
With the fall season finally here it's time to break out your sweaters and patterned tights because "sweater weather" has officially begun. Sweater weather, not to be confused with the hit from the rock band the Neighbourhood, includes taking advantage of layering when it's too cold for you here, wherever "here" may be. Lyrics aside, this season is the prime time to transform your summer wardrobe into one that fits the criteria for fall. One way you can do this is by taking a few of your summer dresses and pairing them with tights and a killer pair of boots; this way your legs and feet are covered. Top off this seasonal look by throwing on a flannel incase the weather is on the chillier side. Aside from the opportunity to recycle your clothes, fall also brings a lot of other fashionable opportunities. This season practically requires you to wear hats, scarves and chunky socks. Make these accessories your own by incorporating them into your fall wardrobe.
Seasonal Treats:
Fall brings the aroma of pumpkin spice lattes, apple pies, and hot cocoa along with it. The taste of a warm latte from Starbucks with distinct fall flavors, like cinnamon and nutmeg leaves me with pure delight. Pumpkin spice lattes taste even more exceptional when you are cuddled up in warm blankets with fuzzy socks on, reading a seasonal book near the fire on a brisk fall evening. Foothill senior Kaily Wolff describes pumpkin spice lattes as "fall in a cup" and she loves the seasonal flavors that come with Starbucks drinks. Pumpkin spice lattes have definitely become a way to mark the end of summer and the impending of the holidays. Next there is one of my all time favorites apple pie. A warm, flakey crust that contains cinnamon and is smothered with Granny Smith apples. Top this treat with Breyer's vanilla bean ice cream. Then there is the chocolatey taste of Swiss Miss Hot Cocoa. Hot cocoa is sweet in just the right way that appeals to your senses making you want to drink this steamy substance. Hot Cocoa is best served by topping it with jumbo Jet – Puffed marshmallows and whipped cream. These are just a few of the many fall sweets that will get you in the seasonal spirit.
[soundcloud url="https://api.soundcloud.com/tracks/169933011″ params="color=ff5500&auto_play=false&hide_related=false&show_comments=true&show_user=true&show_reposts=false" width="100%" height="166″ iframe="true" /]
Good Reads:
During the fall season, it is always necessary to spend a few days cuddled up under the covers with a cup of hot chocolate and a good book, or movie. Restless, taking place in autumn, is a great film to watch when the leaves begin to fall. The cliche story of teens falling in love, although a bit of a heart-wrencher, is sure to set the the mood of the season with its quirky storyline and characters. Another fall film, St. Elmo's Fire, a coming-of-age story about a ragtag group of friends just out of college is perfect for this time of year. Additionally, The Diviners by Libba Bray is a creepy novel with a chilling plot-line that matches the weather, and feel of fall. Likewise, "Queen of Mystery" Agatha Christie's novel, And Then There Were None, is a mystery that is sure to keep you on your toes and make your blood run cold, compelling you to cuddle up for the season.
Harvest Tunes: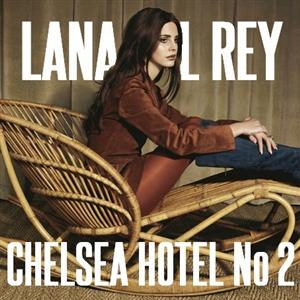 When I think about fall, I envision curling up by a fire and listening to some nice relaxing music. The acoustic version of "Flaws" by Bastille is perfect for doing so. Lead singer Dan Smith has a soothing voice that is perfect for chilly fall nights. However, not all fall nights need to be filled with slow songs. On the nights when you feel like dancing, "Dance Away" by the Smith Westerns is a fun way to spice it up. The song starts with upbeat beat instrumentals that make you want to do just what the title says and dance away into the night. When thinking about the fall, who could forget to add Lana Del Rey to their playlist? Her song "Chelsea Hotel No 2" is perfect for any season, her haunting voice leaves you wanting more. Whether you're spending a night in with The Diviners by Libba Bray and a pumpkin spice latte, or going out with some friends, these songs are perfect to set the mood of the season.
Background Photo Credit: Aysen Tan/The Foothill Dragon Press