Wrap-Up: Girls' tennis game against Channel Islands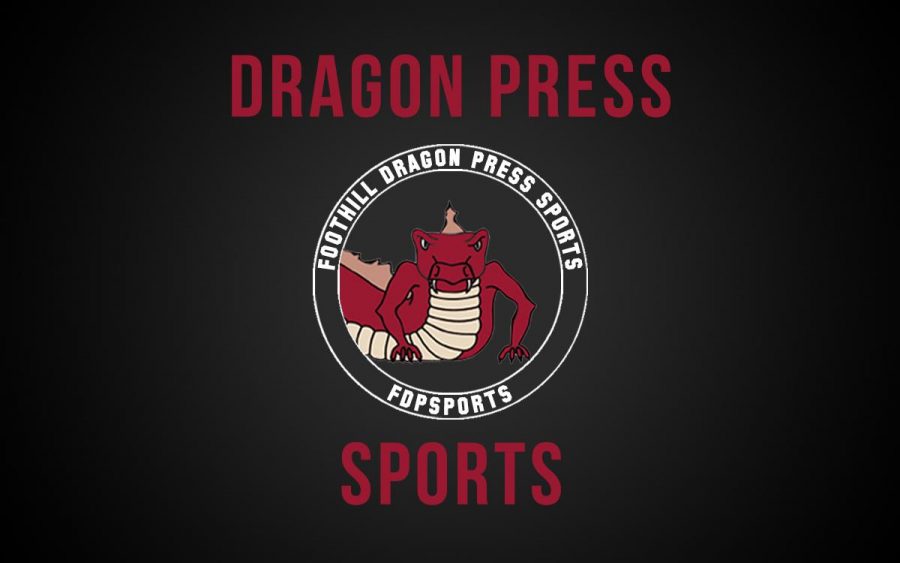 Mallery Kinnun
September 22, 2014
The Foothill girls' tennis team achieved another win today against Channel Islands High School, with a final score of 13-5 in matches.
The girls managed to beat the other team in all single sets except for one. Sophomore Anna-Kate Levesque and junior Lea Menesklou were both undefeated in all of their sets.
Coach Brad McClain was satisfied with the singles scoring eight out of the nine possible points for the team. McClain stated that the singles are a "nice, positive unit ready to go back out for the next round."
The doubles teams also contributed to Foothill's success. One pair of teammates, senior Chrystal Guzman and sophomore Laina Feath went undefeated for the entire match. Sophomore Emma Kolesnik and freshman Sherlyn Khouvilay also won the sets that they played together. The pair's only loss came once Kolesnik was substituted out of the game. The doubles scored five out of the nine possible points.
Many of Foothill's tennis players even won their sets against opposing players from higher seeds. A seed is the player's rank. The best player is in seed number one.
The girls currently have three wins and one loss overall, and two wins and zero losses within their league. Coach McClain hopes to end this week with a record of four wins out of four league games, eventually qualifying the team for playoffs.