Wrap-Up: Boys' volleyball collapses to Moorpark 0-3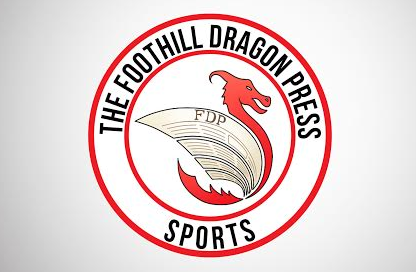 The boys' volleyball team was defeated in an away game against Moorpark High School on Thursday night. The team lost 3-0 with individual set scores of 23-25, 11-25, and 23-25.
Sophomore Kyle Cobian had 14 assists and seven digs, sophomore Jerod Frederick had seven kills, and junior Ian Overton had 16 digs throughout Thursday night's game.
Coach Janine Cobian felt that the team played "a little tired" because it was their third game in a row.
However, she felt the team played "well" despite Moorpark's advantage of being a larger school and competing in a higher division.
Sophomore Chad Talaugon thought the team played "fairly well" but did not play to their full potential. He felt that the team could have "cleaned up" their play and thinks that "there is always room for improvement."
Talaugon also believes that the team did not perform as well as Wednesday night's home game.
"One thing you got to keep in mind is that playing at your home gym with all of your friends and family in the stands makes playing so much more fun and nerves are a lot less all over the place," Talaugon said.
Talaugon feels that the team has "extremely positive and compatible attitudes" that makes the season more enjoyable.
"I regret to say that last year, our [opponents] looked over us and treated us like a mediocre team. This year is very different than last year, and the other schools know that. We will not be overlooked this year, and we will build the reputation of Foothill up as high as possible," Talaugon said.