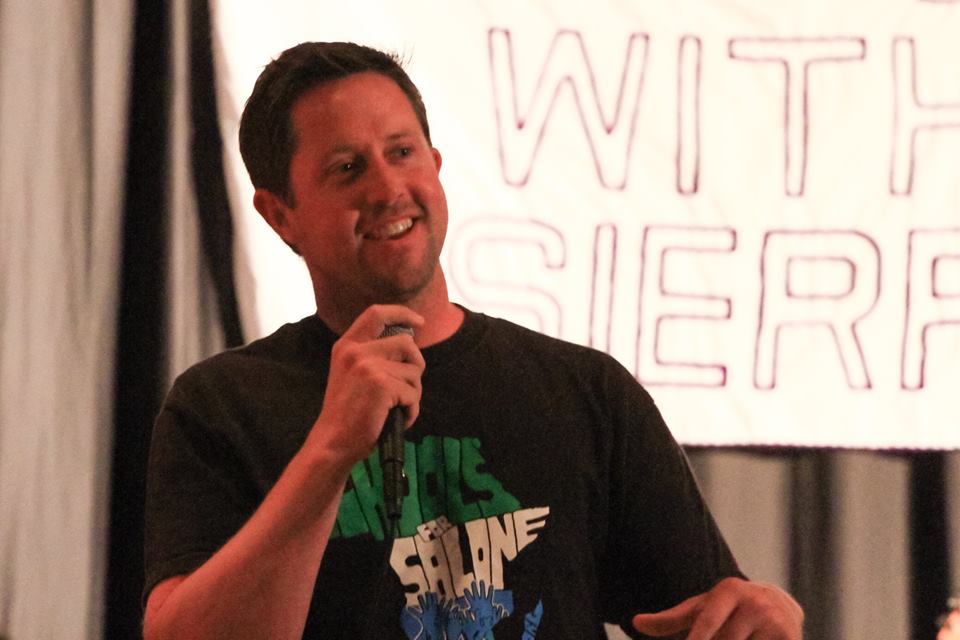 Former Foothill teacher Christopher Prewitt, 38, was killed while jogging this morning after being hit by a car outside of Ventura. The former Buena water polo coach was an assistant principal at Deanza Academy of Technology and Arts (DATA) middle school.
The California Highway Patrol responded to a call at 6:50 a.m. about an accident on Olivas Park Drive near Victoria Avenue in the unincorporated area just outside of the Ventura city limits.
The CHP reported that Shante Chappell, 23, of Oxnard, was driving southbound on Victoria, south of Olivas Park, in a 2011 Volkswagen when she allegedly attempted to merge from the first lane into the second, made an unsafe turning movement to the right and struck Prewitt, who was jogging in the right shoulder of the road.
By the time CHP authorities arrived, Prewitt had died. An official from the Ventura Fire Department said he was taken to Ventura County Medical Center. CHP and Ventura County Sheriff's Department did not release the name of the victim as of Sunday night, but the Ventura Medical Examiner's Office confirmed late Sunday that it was Prewitt.
……………………………………..
The lifelong Ventura resident and father of a young daughter was training for an upcoming marathon, according to colleagues.
Ventura Superior Court records show that Chappell was cited ten times in the past three years for traffic violations. She was convicted six times and had four citations dismissed since March, 2011. The convictions were:
 January 2014: Unsafe Speeding for Prevailing Conditions- Convicted and charged $576.00
 December 2013: Exceeding Maximum Speed Limit of 65 MPH- Convicted and charged $576.00
March 2013: Exceeding Maximum Speed Limit of 65 MPH- Convicted
February 2013: Red or Stop, vehicles stop at limit line or cross walk- Convicted and charged $517.00
March 2011: Exceeding Maximum Speed Limit of 65 MPH- Convicted
 March 2011: Red or Stop, vehicles stop at limit line or Cross-Walk- Convicted
Docket information on Chappell's records states she also was charged for traffic school several times.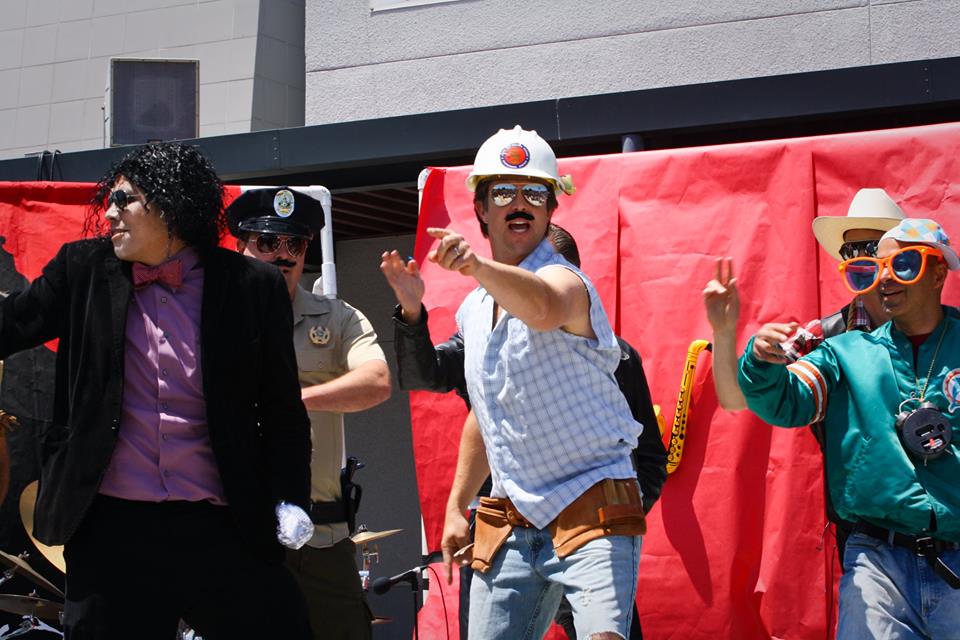 No other passengers were in the car, according to police.
Chappell was arrested on suspicion of driving under the influence of drugs and was booked into Ventura County Jail.
Jail records released Sunday show she is in the process of being charged with felony vehicular manslaughter with gross negligence, under penal code 192(c)(1).
Bail is $50,000, and the court date is set for Friday, April 11, at 8:15 a.m. at the Ventura County Superior Court in Ventura.
Ventura Unified School District Superintendent Trudy Arriaga sent out an automated Connect Ed phone message on Sunday, notifying DATA parents and staff of his death. She also emailed all employees in the school district.
"For those of us who had the good fortune of knowing and working with Chris, his positive spirit will remain etched in our hearts forever," Arriaga wrote. "Chris lived and loved life […] and made a mark on staff, students and families in VUSD that is far reaching into the future."
Foothill students and staff expressed shocked upon learning of Prewitt's unexpected death. Senior Dee Lucas said that he was in denial when a friend texted him with the news.
"At first I had to reread the words in front of me because I didn't want to believe what my eyes just told me," Lucas said. "It took 15 minutes before the news finally sunk in that a great man had died."
Foothill senior Sarah Jackson said that she is in "complete shock and disbelief."
"It's just not fair that such an inspiring, good man had to be taken so suddenly," she said.
Many students remember Prewitt for his ever-present smile and welcoming attitude.
"Every time I would walk into his classroom, he had the biggest smile on his face and was always in the best mood," senior Amy Bradford said. "He never failed to brighten someone's day."
Class of 2012 alumna Joana Padilla posted in a status update on Facebook that "He [Prewitt] would make us feel so welcomed as he would always shake our hands before entering his classroom, even if my hand was dirty from all the hot cheetos I had from break, he would never care and still make me shake it," she said. "I truly believe we all had a great place in his heart, because he indeed had such a big heart."
Prewitt was a teacher at Foothill from 2003 to 2012, after which he became an assistant principal at DATA. He also coached the Buena High School girls water polo team for many years.
Foothill senior Paige Treloar-Ballard played water polo at Buena water for Prewitt and said she "never had a coach who was more friendly and caring than he was."
"Most male coaches shy away from engaging emotionally with their players, especially girls, but Prewitt always emphasized team bonding and togetherness and because of him, we were not a team, but a family," Treloar-Ballard said.
"Before every practice, he would give us a sheet of paper with an inspirational quote to get us motivated to work hard," she said. "He was incredibly positive; everything was always thumbs up 'awesome.'"
Senior Veronica Lopez did not have Prewitt as a teacher but remembers him as the staff adviser for Foothill's KIWINs club.
"I didn't know him [Prewitt] very personally but he affected my life through KIWINs club. He was the club's faculty advisor when I first joined and if it weren't for his welcoming smile and character, I don't know if I would still be in the club," Lopez wrote on her Facebook wall on Sunday.
"I was welcomed into KIWINs with open arms from many people, one being Mr. Prewitt," she wrote. "I am so blessed that KIWINs is a big part of my life and I just wish I thanked him for being friendly in every meeting because KIWINs has changed my life."
Senior Jessica Ahmed remembers Prewitt as an inspirational and compassionate teacher.
"It wasn't fun being a freshman, but when you stepped into Prewitt's room you were home," she said.
Ahmed remembers how Prewitt made her feel supported after a car accident her sophomore year.
"It was exactly a week coming back to school from after I was hit by a car. I was in Mrs. Eulau's class making up an essay and he looked at me and asked what happened and so I told him and he just hugged me and I'll never forget him telling me 'I'm so glad you're still here' and that was the first time I didn't cry when people asked me about my car accident," she said.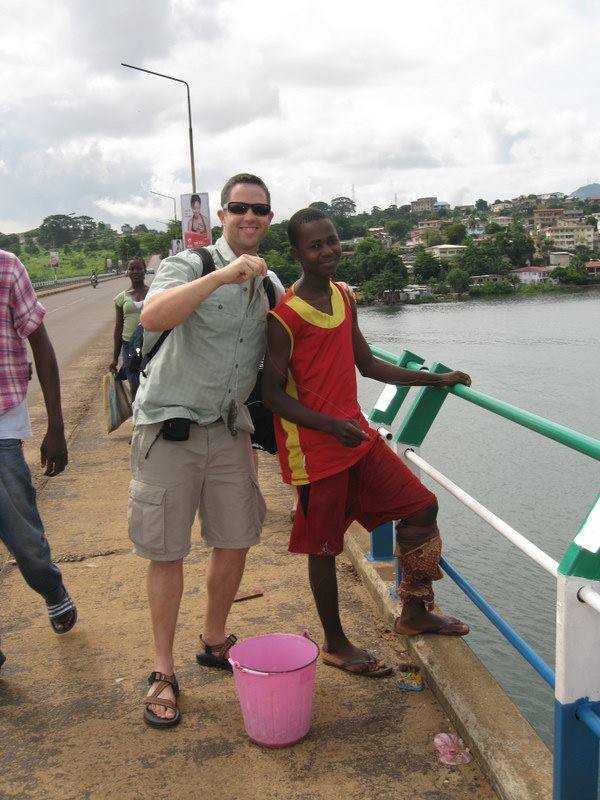 In 2010, Prewitt traveled to Sierra Leone with English teacher Melissa Wantz, former Foothill history teacher Robin Houlahan, and history teacher Cherie Eulau to train teachers. Eulau says she has many fond memories of her trip but that she remembers one time in particular when Prewitt made conversation with a young man fishing off a bridge.
"We were walking in Freetown and […] Chris stopped and chatted to the young man and asked if he could try to fish. Keep in mind it was just fishing line, no pole," Eulau said. "Chris caught a fish. He was game for anything, always positive and most importantly, made instant connections with people."
Foothill photography teacher and close friend, Cameron Crouch, said that he could hardly process what happened.
"My heart breaks for losing a best friend, a brother, my children's amazing uncle, my son's godfather. He was a friend I knew for 17 years. We had many adventures and laughs together," Crouch said. "His impact on the community of Ventura through his teaching, coaching, as assistant principal…he gave his all at each area of his life. The world lost an amazing man today […] caused by tragic reasons."
Foothill alumni Stephen Mariani ('13) believes friends and family should remember Prewitt by embodying his positive spirit.
Mariani wrote on his Facebook wall: "Mr. Prewitt taught us a much larger lesson; as it's become so evident today, he touched the lives of countless students and fellow teachers and this was due to his constant state of optimism and warmth. We should never let anything keep us from believing in others and showing them the whole-hearted compassion that Mr. Prewitt gave to everyone he met. Let us continue his legacy by keeping his kindness a commonplace in the Foothill community and in our not-so-large town of Ventura."
[alert type=alert-red ]The investigation of Prewitt's death is still underway and anyone with information are encouraged to call the CHP at (805) 477-4100[/alert]
Storify Credit: Canela Lopez/The Foothill Dragon Press
Megan Kearney contributed to the reporting of the article