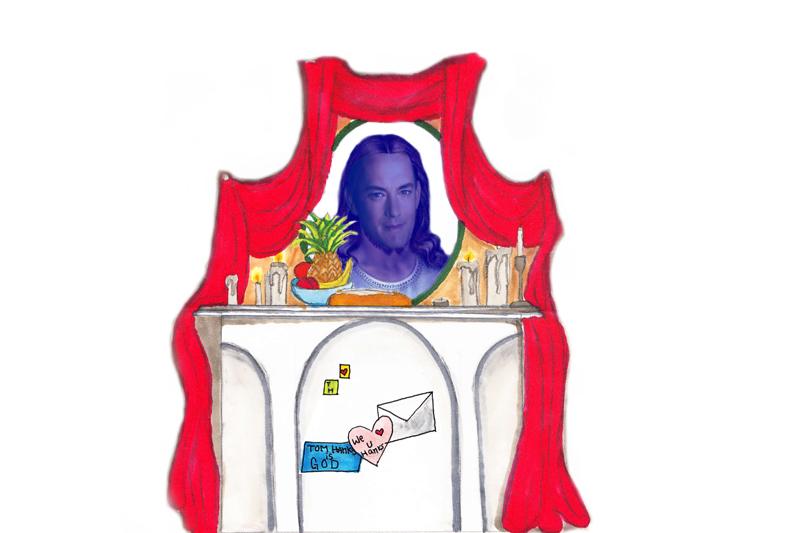 Who spilled what on who? Wait. That person went to dinner with their ex? They put what in their coffee?
As a collective whole, today's American society is utterly consumed by it's obsession of celebrities, pop culture, and petty tabloid rumors. 
Every bookshelf on almost every major store chain, whether at the local grocery store, or at the gas station, is filled to the max with magazines such as, People, or Us, which do nothing but delve into the personal lives of people, that frankly, we should care very little about, if at all.
Take Alec Baldwin, for example: an actor, who, to name off just a few accomplishments, has narrated "Thomas the Tank Engine," starred in several major film productions, and was probably best known for his role in the NBC hit-show "30Rock."  Recently, after being bombarded and harassed by multiple media outlets, Baldwin publicly declared in an article for the New York Magazine, that he has "given up," on public life.
Has our addiction to celebrity news gone so far as to make it so that the celebrities themselves can't stand it to even be seen or questioned in public? Instead of looking up to politicians,  professors, scientists, or people who actually contribute to society in other ways besides entertainment, our attraction to modern celebrities has become so grossly addicting that even the celebrities can't stand it, and they are the ones who are supposed to be enjoying it.
It's not the fact that we are making the celebrities lives more difficult that so greatly frustrates and embarrasses me, it's the fact that we care so much.
It's all fine and dandy to go see a movie that does have an actor you appreciate, and to maybe read up on his or her past out of interest. But there does come a point, when you are hitting up media outlets to find out when Jenna Fischer has her second child, that you are crossing the line which defines the difference between admiration and obsession.
In the grand scale of life, are you going to look back and be proud of the fact that you took who knows how many hours of your life to entertain yourself with worthless trifles, such as reading about how Jessica Simpson kissed her fiancé? Is that how you really want to spend your time?
This drama is worthless. The week after stories are published they are forgotten, yet for some reason, we can't stop diving in to the sea of trivial pointlessness.
Do we envy their success, their fame, their money? Yes, we do, but that doesn't mean that we have the right to invade their personal lives. In no way is that level of curiosity beneficial to our social or intellectual lives. It's just time consuming entertainment, that is frankly, extremely creepy, on a whole new level of weird.
Obsession with these icons is not healthy or beneficial to the American public in any way shape or form. Spending time observing Miley Cyrus twerk and learning about Justin Bieber's weed problems are some of the most frivolous, not to mention disgusting, ventures we can take upon ourselves.
The mental drug of gossip, rumor, and invasion of privacy has been injected into the American bloodstream, and we need intervention.
Seriously, drop the tabloids, leave the celebrities' private lives to themselves, and resist the temptation to go onto websites that are only publishing stories about divorces and dresses. Spend your time on a passion that you love. Discover music. Be social with friends, and go live your lives. Don't waste your time wondering about the five most infamous Oscar dress mishaps.