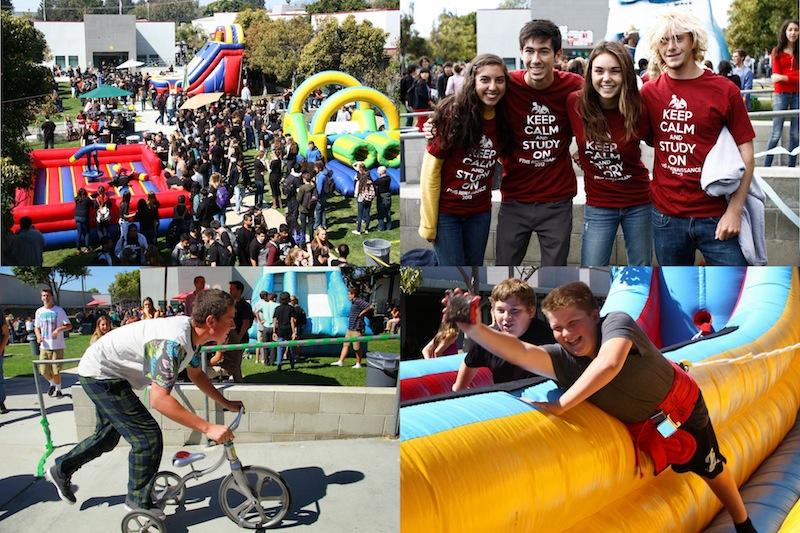 When you do a good job, you are rewarded. When you don't quite reach your goal, you are told to work harder.
Foothill rewards its students who reach a GPA of at least 3.0 by putting them on Renaissance, a national program that rewards students for their academic achievements. By being a part of Renaissance, students get Ren cards, which allows students to have a "Do Over" on an assignment, a front of the line pass for lunch, an early release from class, an "Oops" pass, and a late assignment pass. The amount of "Oops" and late assignments passes vary with which level of Renaissance you have reached, which is determined by your GPA. However, you can only use these passes if your teacher accepts your Ren card, which vary from teacher to teacher.
Renaissance is used to not only reward students for reaching and going beyond a 3.0 GPA, but to also encourage students who did not quite make the goal to work harder in boosting their grades.
Other incentives that come with being on Renaissance are Ren Fridays- if you wear your Ren shirt, you get food on the stage. There are also Ren rallies, in which you receive your Ren shirt, get free food, and play on blow-up obstacle courses.
Needless to say, one of the main reasons that these events were so much fun was because we earned them by working hard in class.
This year, however, Renaissance has changed. You still get a Ren card if you have made it onto Renaissance, but the aforementioned events are different.
On Fridays, instead of wearing your Ren shirt to get free food or a prize on the stage, you now just need to dress in a specific theme, whether it be the color red, a "wacky" theme, or anything else along those lines. This change makes a little bit of sense, because Foothill was not able to fundraise enough money the first semester of this year, and therefore there were no Ren shirts this first semester. Though there is still the occasional Ren Friday, the 'Fun Fridays' are seeming to be more predominate.
Now, the Ren rally is being changed. This year, instead of the usual Renaissance rally taking place at Foothill, ASB plans on taking all of the Foothill students on a walking field trip to Buena High School, and while we are there, there will be a motivational speaking, dance group Happiness is NOW to present to students.
Already, this new Ren Rally is getting negative reactions, which is understandable.
It is unrealistic to walk all Foothill students (with the exception of the few who will be staying behind), and expect that there will not be any problems. There will be too many students for the 40 parent volunteers to keep track of, and by walking over 1,000 students the mile between Foothill and Buena, of course there are going to be traffic problems.
Having a rally that is meant to motivate Foothill students at a different school is ironic to say the least. Why should a Foothill student feel motivated with Foothill pride when we are not even in our own school? Also, the fact that it is felt that we should have a motivational speaker speak to the students already on Renaissance is almost a slap in the face, as if we are being told "Good job, but still not good enough."
Renaissance should be rewarding the students for their achievements, not trying to tell those who already work hard to work harder to achieve something they already have achieved.
The new Renaissance rally is impractical, and does not fulfill its purpose of rewarding students, but instead tries to "motivate" them.
The value of Renaissance this year has decreased. Renaissance celebrated the academic achievements of students on the program, while simultaneously motivating the students not on Renaissance with incentives that they could be getting, if they improve their grades. Students can't feel motivated to receive incentives when they get on Renaissance if they are already receiving them.
The Renaissance of today is no longer the one we know, and is no longer the one we strive to be a part of.