Wrap-Up: Boys' soccer falls to Cate 4-1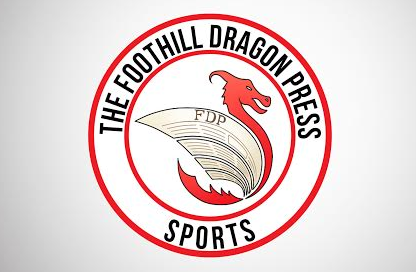 The varsity boys' soccer team was defeated by the Cate School Rams Thursday evening at Ventura College 4-1. 
Foothill forward junior Alexis Leon opened the scoring on an assist by sophomore Myles Gillespie just two and a half minutes into the game, giving the Dragons the quick 1-0 lead.
However, that ended the Dragon's scoring for the night and it took Cate just three minutes more to answer back with an "own goal" scored by the Dragons' defense.
Coach Wedderien described it as a "costly mistake."
Two minutes later, a Cate player was awarded a penalty kick.
Wedderien was not happy with the call and described it as "questionable."
"It was worth an academy award for diving in the box," Wedderian said.
"Unfortunately, the referee bought the flop and the Cate boys scored on the resulting penalty. We were not at our best. Four minutes later the center defender for the Dragons decided to play the ball right to on-rushing Cate school forward, who had no problem to score on a one on one with the Dragons goalkeeper," he said.
The halftime score was 3-1 in favor of Cate.
In the second half, the Dragons were unable to score on several chances in front of the goal.
Three minutes before the end of the game the Rams scored another "own goal" to complete the 4-1 defeat.
The Dragons were missing several players for "unknown reasons" and had five players with injuries that did not participate in the game.
Sophomore Cole Chilcutt was the "outstanding player of the game" for the Dragons as he had to play in an "unfamiliar defensive role," according to Coach Wedderien.
The varsity boys' record is now two wins and five losses.