Dragon athletes enjoy recognition at two high schools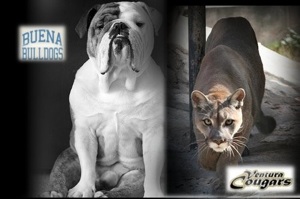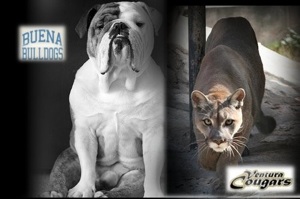 Everyday during the school year the athlete is always on the move, whether it's practice after-school or managing what's left of their time to complete homework. This is doubly true for students at Foothill who train and play sports for either Buena or Ventura high schools.
For Mariah Bryan, an FTHS student who is part of Buena High School's Water Polo and Track and Field, this is great for her.
"I think I do better when I have more things to do, I tend to manage more when I know I have more. If I don't do anything then I don't feel like doing anything," she said. "It is a different aspect, different atmosphere, and overall I am being recognized as an athlete in both schools."
Bryan believes being involved in a sport will keep her active. She wants to be busy and stay busy. This is Bryan's first year at FTHS after transferring from Buena, and she says she can already feel the difference of a more academic school. Bryan says she receives both perspectives and is still lucky to have the opportunity to play for her boundary school.
According to another athlete, junior runner Kristen Sohasky, who has been part of Ventura's High Cross-Country and Track and Field for three years, there isn't a problem with being a part of both schools. But Foothill's transportation is.
Unfortunately every year it seems to be more crowded and many times athletes arrive late to their boundary school, she noted.
"I enjoy being a Foothill athlete, but I feel that they need more buses to transport the athletes," Sohasky stated. "Many times the coaches will simply want to send an athlete home because they don't show up on time, dressed and ready to get going."
It seems the only problem most FTHS athletes face is their transportation. Sohasky explained how the bus becomes so crowded at times, they have to sit three athletes to a seat. And the worst part is athletes have to carry their sports bags on the bus which only takes up even more space. She says once she arrives they have about ten minutes to get dressed, but they can still manage to be there on time, ready to get started.
So far these athletes do like adding sports onto their extra-curricular lives. Robert Baggot, a junior who plays Water Polo for Buena, says adding a sport can be a more positive experience. "It's better, we get to meet more people from a different school."
Baggot says he has friends in both schools and to him these friendships make it worthwhile.
His twin brother Rickard Baggot, who also participates in Buena Water Polo, agrees. "I will continue and enjoy my friends, and I always want to keep that connection," he said.
The Baggots have great experiences of participating in sports and will continue playing for their senior year.
Photo Illustration by Elizabeth Roemisch