VHS drama performs classic "The Odd Couple" from two perspectives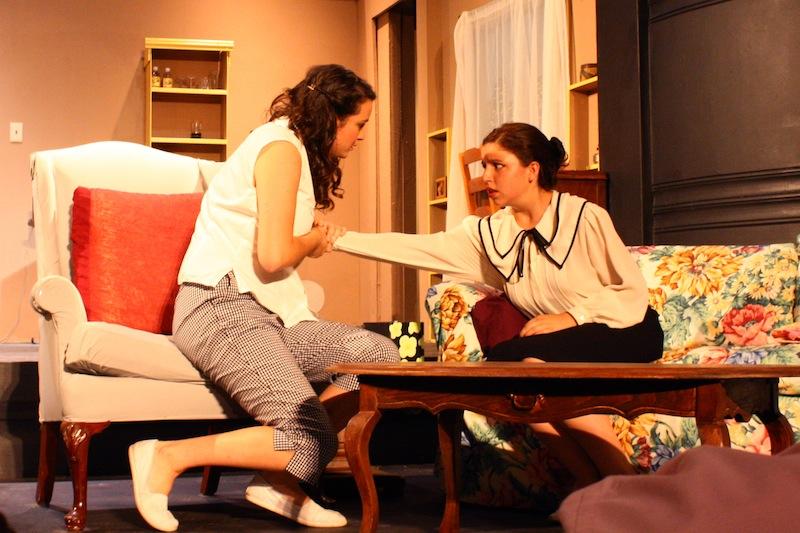 Two is better than one, so why put on just one play? Ventura High's Drama Department is currently performing both an all-female and an all-male version of "The Odd Couple."
"The Odd Couple" is a classic play-turned-film written by Neil Simon about two divorced best friends moving in together. Through the move they experience hardships but in the end come out as better people.
This play had its share of serious moments but ultimately it was more of a comedy. Both versions had mostly the same lines, but certain things were changed here and there to fit the gender of the cast. I'm not sure if it was because the female cast had a better audience or a few small plot differences, but they did seem to get more laughs than the male cast.
When asked why VHS Drama decided to put on two versions of the play, senior Nicholas Rada (who co-starred as Felix Unger in the male version) replied, "Stefoni Rossiter, the drama teacher, wanted to allow both sexes to have an equal chance at shows, because if they just did the male version, the original version, you'd have two females and that'd be no fun."
The male version of the play starred Rada and junior Alex Mann, while the female version starred senior Madeline McCormick and sophomore Viridiana Rocha.
The two separate shows really added a nice twist. It was fun to watch the different ways both of the genders would deal with the issues and both versions had a different way of delivering the humor of the play.
Mann (who co-starred as Oscar Madison in the male version) added "Neil Simon wrote a girls version."
McCormick (who co-starred as Olive Madison in the female version), said she didn't feel pressured to do better than the boys.
"I think we are a completely different show than they are and it's a different dynamic on stage," she said.
Rocha (who co-starred as Florence Unger in the female version) said, "My counterpart is a good friend of mine, so we get along well and it's not really a competition. It's just kind of like we can support each other and I can give him tips on how to do his character and he can give me tips on how to do mine."
Despite all of the laughter heard throughout the play, the serious message of friendship shined through. Through friendship, the characters came together and became better people in the end and were finally able to let go of their exes.
If you're in the mood for a good laugh and a play you can see from two different perspectives, head over to Ventura High from October 6-13. Admission is $5 for students and $8 for adults.