Academic rigor: A different kind of peer pressure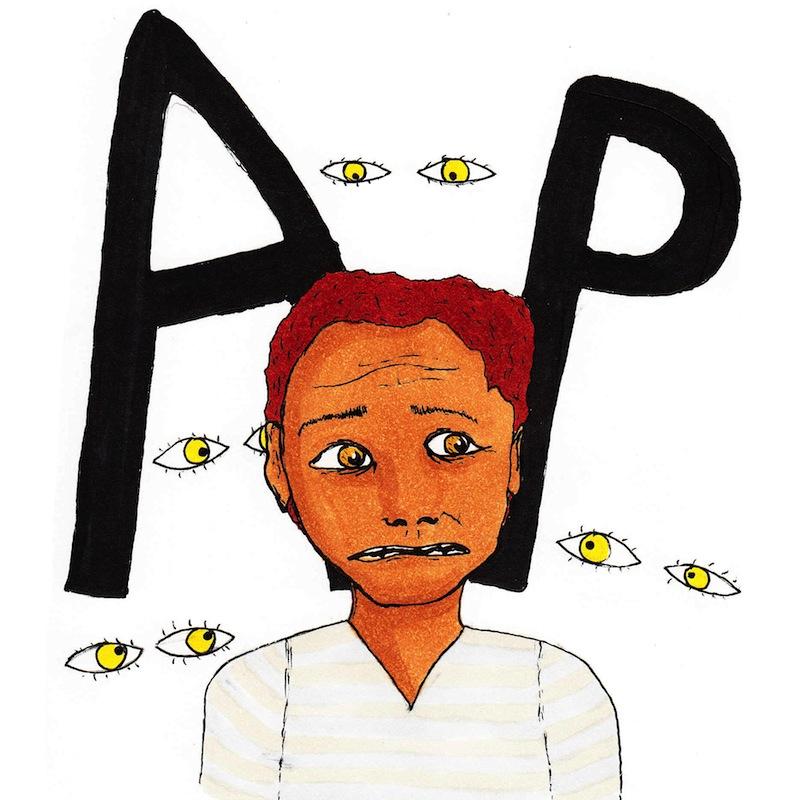 .
[dropcap size=dropcap]T[/dropcap]he peer pressure is suffocating, and not in the way you think it is.
The pressure to be academically flawless and take advanced courses at Foothill is unbearably overwhelming.
Coming into Foothill as a home schooled student, I had no idea what advanced courses like Honors and Advanced Placement were. I took one Honors class: English, simply because my mom signed me up for it. Quickly I learned that to be respected by fellow classmates in regards to my intellectual ability, I needed to not only get perfect grades, but I needed to get perfect grades in classes that seemed to me, to be trying to keep me from graduating high school.
The next year I doubled the Honors load and took an Honors History class along with English. Though I did considerably well, at times I was cracking under the pressure of academic success.
This year, when I went to go get my schedule at orientation, I was surrounded by my peers with schedules consisting of classes like AP Physics, Honors Physiology, AP History, AP English, and Honors Trigonometry, while the only higher level courses I was taking were the obviously easy and simple AP English and History classes. Do you feel my sarcasm?
I felt the need to increase my workload to prove to others that I wasn't mentally inferior to them. I bumped my normal Algebra 2 class up to Honors, and transferred from Filmmaking to Spanish 3, while I played varsity water polo.
Workloads like these aren't meant for everybody. Not everyone can handle an excessive amount of higher-level courses. However, on Foothill's campus, an atmosphere has been created where those who don't take advanced classes and do well in them, are looked down upon and shunned, not so much by faculty, who do an excellent and professional job of motivating students to do their best, but it is created by the substantial number of exceptional students who have the talent and work ethic to succeed in all those classes.
I'm not meaning to hate on anyone that do take and succeed in high level courses and I'm sure those who do take multiple honors classes don't mean to degrade anyone purposefully. I guess it just goes to show you how amazing the students we have at Foothill are; and I do mean that with sincerity. This is a good problem to have, but it needs to be fixed. Intentional or not, the atmosphere filled with pressure to overload yourself with extra work exists on campus, and follows you home.
I ended up transferring out of Algebra 2 Honors, back into the league of regularity, and within 1 week of transferring, I've already felt the repercussions. People that I looked up to,  that I thought kind of respected me, already stick their chins up when we talk about school. I can't imagine how those who don't take any advanced courses feel.
 So next time you're talking to someone who may only be taking Chemistry, or only takes an 11th grade college prep English class, don't immediately think you're smarter than them. Have empathy for those who may not be able, or don't have the resources, encouragement or learning environment at home that you do. Respect others and the work that they put in no matter what level; college prep, Honors, or Advanced Placement.