"MGMT" is a delightful, psychedelic trip of variety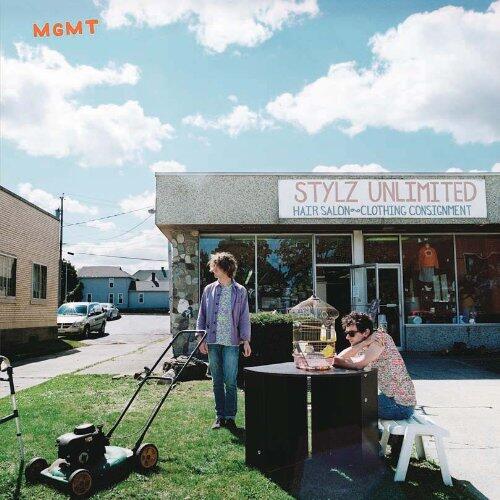 Hang on for a minute...we're trying to find some more stories you might like.
Bizarre, intriguing and fun is MGMT's new, self-titled album through creative tones, weird vocals and good lyrics.
MGMT was started by former Wesleyan University students Benjamin Goldwasser and Andrew Vanwyngarden in 2002. Originally called The Management, they changed their name to MGMT after they found out that The Management was already in use by another band.
MGMT's "MGMT," released on September 17, is a psychedelic album full of different concoctions of sounds. Each track feels like a different theme, but they all have the same psychedelic sound, with synth, quirky drums, and enhanced funky vocals that let the listener go on a trip of relaxation and joy.
"Alien Days" is a cool song because it starts off with pretty casual singing from kids, then it starts to evolve into a man's voice. Then a strong and steady drumbeat kicks in and it is followed by acoustic guitar. This song keeps a steady, satisfying beat, but it also has diverse notes coming from a synth that spice things up. You can relax to "Alien Days'" chilled out beat.
The next song, "Mystery Disease," starts off with a sound that makes it seem like something is hurtling towards you, interesting and drawing in the listener. It then goes into a hip hop type of beat with light, high-pitched lyrics. This song also has parts where they play high-pitched synth notes, which almost imitate the noise that you hear when you search for a signal on an old radio system. These things make "Mystery Disease" seem eerie, but they keep things interesting for the listener.
"I Love You Too, Death" has an intro that makes it seem tribal. It has maracas and a variety of whistles which make you imagine that you are in a jungle, or gathered around a fire in some sort of desert with a tribe of people. Meanwhile, the lyrics are sung in deep tones that almost sound like huge wales. "I Love You Too, Death" is a slow psychedelic bliss and seems like it represents the slow bittersweet moment you meet death after a happy life.
The best song in the album, "Plenty Of Girls In The Sea," starts off strong. It gets you bouncing along to the background beat that almost sounds like little explosions with high pitched choppy synth notes. The vocals and lyrics that accompany this are clear and easy to sing along to. This song also has a few build-ups that give it some variety, and near the end there are bubbling sounds that make you feel like you are really in the sea.
This album is a perfect representation of MGMT's psychedelic beats and wide range of sounds and skills. Each track develops different, unique sensations for the listener,  but they also all keep you in a sweet trance of playful vocals, synth notes and background drumming beats.