Tune in to Tuesday night's promising comedy line-up on Fox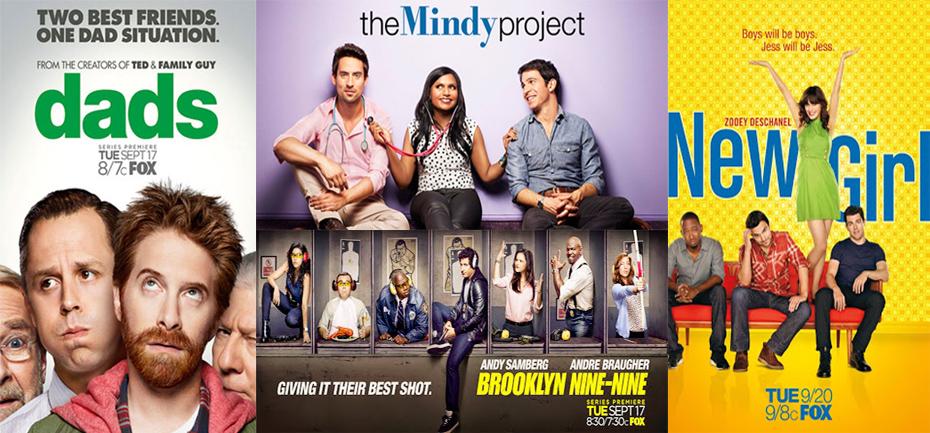 Kaling. Samberg. MacFarlane. Deschanel. Some of TV's biggest names are together on Fox's new fall comedy line-up.
Mindy Kaling's "The Mindy Project" returns after a shocking season finale last spring with even more surprises and plot twists.  A wedding, a break-up, and an emergency surgery manage to squeeze themselves into the show's second season premiere, all accompanied by Kaling's trademark snarky commentary.  The second season premiere can currently be watched on Hulu.
 "New Girl," now the oldest show on Fox's Tuesday comedy line-up, returns for its third season with Zooey Deschanel's quirky extension of herself, Jess, going to Mexico with Nick.  The relationship drama continues with a love triangle between Schmidt, Cece, and Elizabeth.
 Two new shows will be joining "New Girl" and "the Mindy Project" Tuesday nights this fall, the first of which being "Brooklyn Nine-Nine."  A year after leaving SNL, Andy Samberg is back on television as the star of "Brooklyn Nine-Nine." Samberg plays a detective in the NYPD in this new comedy, and judging by his previous work, there's no doubt that this show will be a hit.
 The second new Tuesday night comedy is "Dads," which follows Giovanni Ribisi and Seth Green as two thirty-somethings who must deal with the effects of their dads moving in with them.  "Dads" is television magnate Seth MacFarlane's latest undertaking, he serves as producer of the show.
With so many big names and promising new shows, Fox's Tuesday night comedies are sure to be hits this fall.  You can catch the beginning of the season tonight, September 17, starting at 8 p.m. with the series premiere of "Dads."