Manners are lost in today's society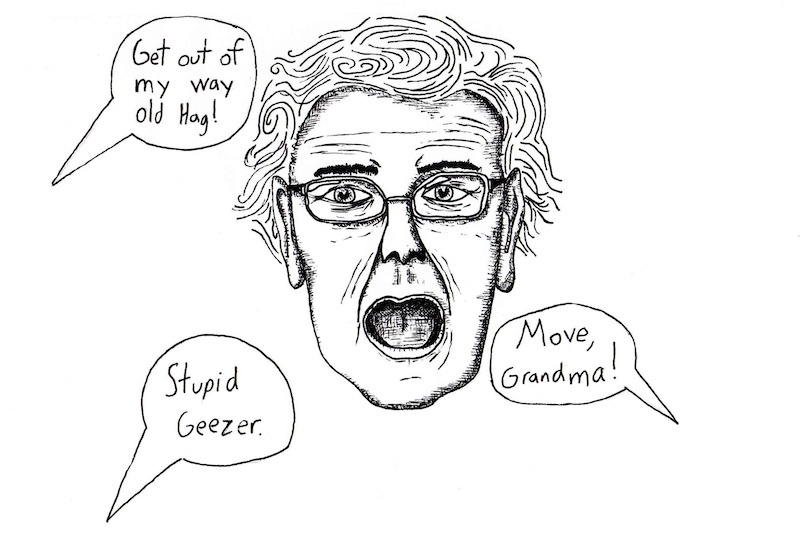 Southern Californians have lost something that makes Americans unique.
 They may seem old fashioned, and that's because they are. I don't know if they seem too southern, or if people just don't like being polite anymore. Nonetheless, we've lost our manners.
 When I mean manners, I don't mean calling everybody "sir", and "ma'am", and I don't expect manners to be somebody bowing to another person either. Having manners simply means going out of your way to be caring and polite. They're not there for people to gain respect or for people to look good, we use them to just be kind.
 Often times, I've noticed at Ventura High, Buena High, and even Foothill Tech, that students, and even sometimes faculty are so hurried by there undoubtedly busy, compacted days, that simple manners seem to fly out the door when walking about. I see few students take the time to stand and hold the door open, and when they seldom do, most of the time they are met with a thankless head of hair walking in the other direction, rather than a smiling face taking the 2 seconds it requires to turn around and say thank you.
 Manners are old, ancient almost, and students may think they're for old people as well. But as Americans living in an ever faster paced, blurrier, quicker world, we need to take the time to simply be kind.
 My mom is from Texas, where manners are key to southern culture. Out here they're not so important to people. Growing up I was always taught to hold the door, say please and thank you, and to help carry a load if it looks too heavy for someone.
 I'll admit, I'm not always the best at doing all these things, or having legitimate manners all the time. But I make my best effort to do so. However, the proposition of manners has been corrupted by society to a point where they are looked on with disgust.
 I find it funny, but in reality, it's not funny.. I've held the door open for girls, and been accused of hitting on them. Please people! I'm just trying to be polite!
 Manners may be old fashioned, and they may be a bit tedious at times, but we need to stick to this aspect of our roots as Americans. We are losing a connection with each other that brings us together in small, yet effective ways. We need to be polite, and we need to use manners, not for our own benefit, but for the benefit of the community around us.