Usually I'll turn the TV off, complain about how "back in my day," the cartoons were more appropriate, then go and gripe to my mother about how there's never anything to watch.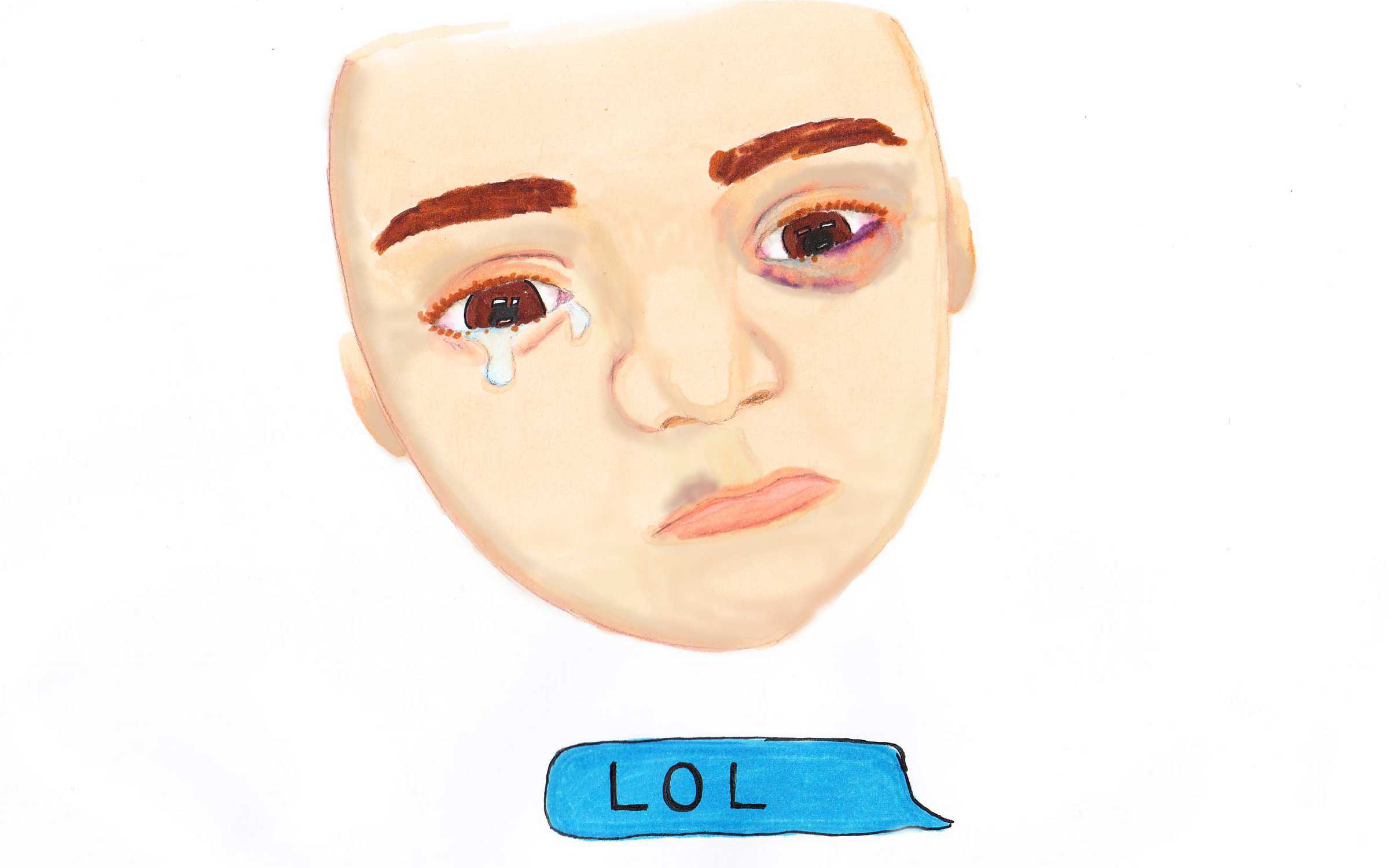 Usually I'll turn the TV off, complain about how "back in my day," the cartoons were more appropriate, then go and gripe to my mother about how there's never anything to watch.
This whole routine is something most teens nowadays go through. Except the select few, including me, who add on a fourth step of complaining about how violent television and video games are.
I'm not much of a TV person. When I do watch TV though, I usually find myself watching whatever my siblings are watching.
On channels like Cartoon Network I'd hear my sister hysterically laugh-crying because of how funny it is that characters like Gumball and Darwin from "The Amazing World of Gumball" drive around in golf carts, destroying pretty much anything that gets in their path.
My 12-year-old brother spends hours locked in our garage playing "Call of Duty Black Ops" and other games meant to simulate being in the military.
As far as I know, my 12-year-old brother isn't a marine or in any other branch of the military, so why would he need to "know" several different ways to kill a man with a combat knife?
Why is it that today we believe that without comical violence, disgusting jokes, or pure stupidity, entertainment can't be, well, entertaining? What has caused our minds to deteriorate so much that we find homes blowing up and twerking cartoon characters entertaining?
Last time I checked, death wasn't supposed to be comical, and I'm sure that if you get caught laughing at a funeral you won't have much to look forward to.
Don't get me wrong, I do realize that these things are for entertainment, but there are other activities that destroy fewer brain cells. Not to be cliché, but it doesn't kill to read a book. There are so many things we could do besides watch cartoon characters blow up and shoot each other on TV.
However, cartoons aren't the sole culprits here. You can change the channel to the news just as easily as you can flip to Nickelodeon or Cartoon Network.
The media that is supposed to inform us can do so without showing the carnage of the Paris attacks or the bodies piling up in the hospitals of the Arabian Peninsula.
These are not only disturbing to see, but it also gives power to those who planned and set the attacks into motion. The last thing you want is to show a bully that you're afraid.
Instead of watching the carnage of a terrorist attack on the news, we could help rebuild after Hurricane Sandy, the strongest tropical cyclone in the Western Hemisphere.
The "comical violence" in shows and games happens in real life. In real life people's homes do catch fire and they do blow up. In real life there are homeless people who beg for money outside of corner stores. In real life there are actual terrorists who actually destroy lives and tear apart families.
The world that we live in today isn't one of idealism. If it was, we wouldn't be constantly looking over our shoulders in fear of a terrorist attack, starvation or homelessness. These would be things of the past, and government officials wouldn't be taking bribes.
As much as I'd like it to be, the world isn't ideal, but that doesn't mean we should zero in on the things that make it unideal. Instead of publicizing, ostracizing, or laughing at it we should be trying to eliminate those things.
It's wrong and disappointing that we've gotten to the point where a person getting shot is put into children's cartoons and games for their entertainment.
Life is not a video game where we can press a button and restart, and if you think that's what life is, then you're in for a rude awakening.