The Foothill Dragon Press honored with most prestigious student journalism award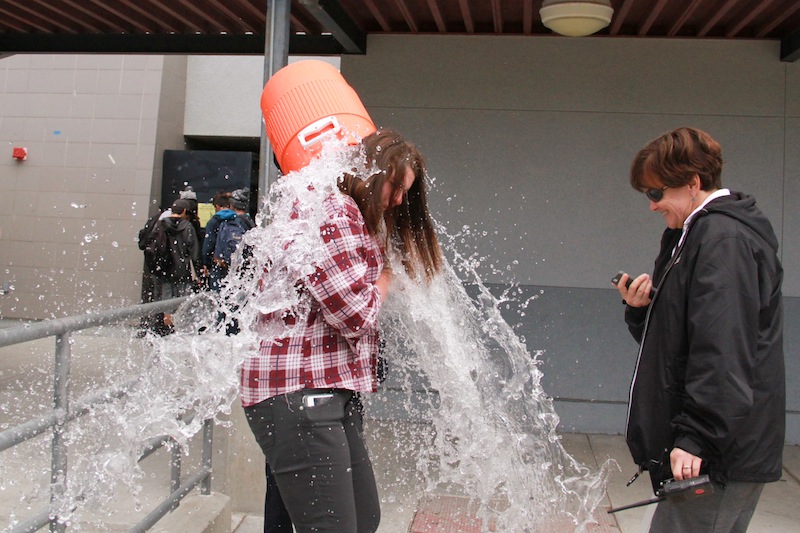 The Dragon Press is now one of only seven online student publications to receive both the Pacemaker and The Golden Crown this year after receiving NSPA's highest honor weeks ago.
The National Scholastic Press Association awarded the Foothill Dragon Press with the 2013 Online Pacemaker award for the third consecutive year.
Out of 252 entries, the Dragon Press was chosen as one of 50 finalists and then selected as a winner by a team of three journalism professionals from across the country.
The winners were announced at the JEA/ NSPCA National High School Convention in San Francisco on Saturday, April 27th.
Although Journalism advisors Melissa Wantz and Kelly Savio and the Dragon Press staff were unable to attend the convention, Editor-in-Chief Rachel Crane finally read the good news after three days of anxiously checking the NSPA website.
"I was really excited…Winning it three years in a row is a great accomplishment especially since the program has only existed for four years," Crane said. "It's also really cool to have a plaque."
Not only did the publication win three consecutive pacemakers in its history, but also won a Golden Crown Award, making the Dragon Press one of only seven online newspapers in the country to receive both honors this year.
"I always feel really honored that people see the value of all the hard work the Foothill journalists do for ten solid months of the year. It's a relief to have their efforts affirmed at such a high level," said Wantz.
The Pacemaker is awarded based on a number of criteria including content, design, writing and editing, rich media, and breaking news, but in Wantz's opinion, a large part is based off of innovation.
"Our biggest focus is initiative and innovation," Wantz said. "As a teacher that's what I try to get students to do. Journalism has to reinvent itself; you have to push the envelope."
Current Assistant Editor-in-Chief and next year's Editor-in-Chief Allison Clark feels that this award just confirms the staff's hard work.
"I never want to expect that we will win it so when we did this year it was an affirmation that the staff had worked hard," Clark said. "I always thought that, but it's nice to know the best of the best agree."