Four movies that exemplify the passion found in sports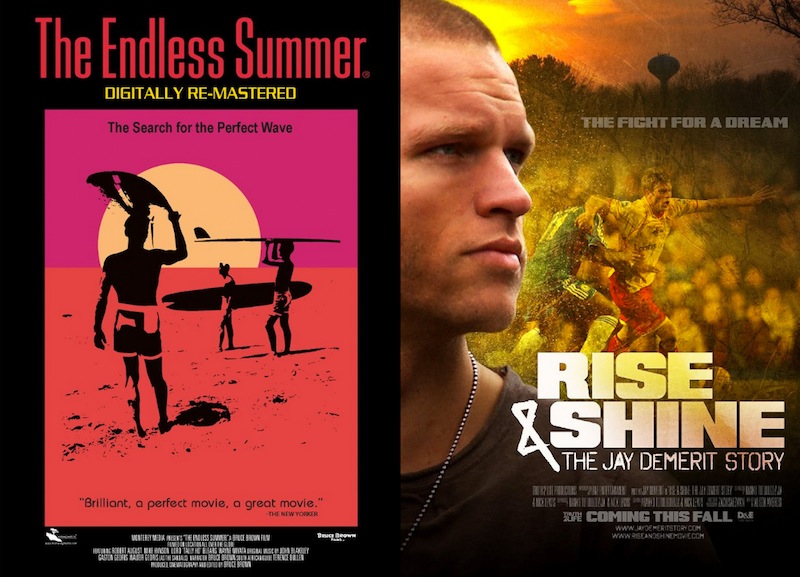 Imagine flying through the air, making perfect contact with the ball, hearing the net making a ripping sound and scoring a header. This feeling is usually only felt by athletes, but sports movies bring this experience to every viewer.  The thrill of watching a fantastic sports movie on Netflix is like no other. They are interesting, passionate, and can allow you to see a sport through a new lens.
"Endless Summer" is a movie about two surfers, Mike Hynson and Robert August, who travel around the world in 1966, "in search of the perfect wave." The movie is by surf movie legend, Bruce Brown. This movie was fantastic because it put different surfing conditions and techniques from around the world on display. I liked the movie because of the beautiful locations and unique scenes such as one where Hynson and August attempted to teach an African tribe how to surf. It was quite comical considering they had never seen a surfboard before. I would highly recommend this movie because it is a classic in the surf world and brings to life the world of surfers and their dreams.
If you enjoy underdog stories, "Rise and Shine" is for you. "Rise and Shine" is about U.S. international soccer player Jay DeMerit. Jay DeMerit is rejected by the Chicago Fire and moves to England to attempt to sign with various English clubs. He makes an appearance for his club Southall, and is scouted by Watford, which is consequently promoted into the top league in England. His career takes off from there. I liked this movie because it is a reminder that with hard work anything can be achieved.
Good news: "Bad News Bears" is hilarious! The movie is about an alcoholic who coaches an unlikely team to the league championship, loses on purpose, and shows the team that winning isn't everything. I like this movie because it is very funny and has a good message. Although at sometimes I felt the movie was inappropriate, I still believe that the movie is very good overall because the humor was fantastic the entire time.
A movie that I would not recommend is "Goal II." "Goal II" is about a Newcastle player who catches his big break when he is transferred to the most prestigious football club in the world, Real Madrid. The movie is about him trying to adapt to his new lifestyle. I felt this movie was not very good because it didn't depict the actual life of a footballer at the club and was often unrealistic at times. For example, It is unlikely for a Newcastle player to be transferred to a big club like Real Madrid. In my opinion "Goal," the first movie in the "Goal" series, was much better, although it is not available on Netflix.
I believe that all of these movies are very watchable, and most are worth your time. Sports movies are a great way to interact with the sport, to see it from a new perspective without watching it on television or actually playing it.