Elizalde pursues her passion through community service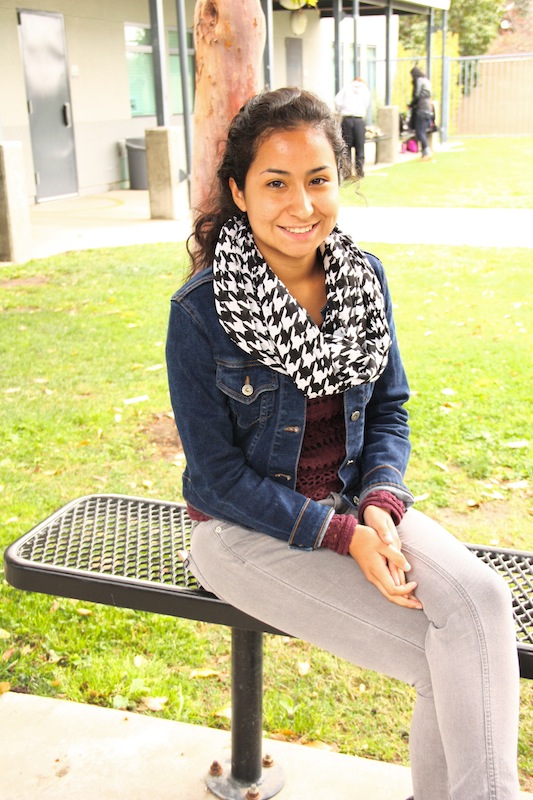 Tutoring children, helping out in the hospital, and taking care of animals are all ways a student can reach out to their community and fulfill their 75 hours of service requirement.
Senior Erika Elizalde will finish the year not in the least bit worried of failing to fulfill her community service requirement. Elizalde started volunteering her sophomore year and now has close to 650 hours of service.
"In my sophomore year, I began searching for community service opportunities that were practical for me, such as a simple tutoring position or organizing and selling books," she said.
Besides opportunities that were simple for Elizalde to do, she also participated in projects that were one-time events and enjoyable for her. But, she's dedicated the majority of her community service to volunteering at the Boys and Girls Club, which she's been doing for almost three years now.
Elizalde volunteers two hours each weekday, excluding Fridays, and has become passionate towards her involvement with the Boys and Girls Club.
"Over the years, I have become fairly close to the children at the Boys and Girls Club; I couldn't force myself to not watch them grow up," she said.
The more time she spent volunteering at the same places, the easier Elizalde found it to keep going back because of her familiarity with the organizations.
"The Boys and Girls Club and the book sales have both been the most fulfilling organizations that I have worked with. Mostly because I am quite familiar with the atmosphere and the people that are involved with them. Each time I volunteer with them, I become more aware as to how things are run and how I should perform my duties," she said.
Elizalde enjoys the hands-on experience she gets volunteering as well as the relationship she's formed with the children and the fulfillment in seeing them succeed right before her eyes.
"I love tutoring them during tutor time, especially. I feel like each time a child gets a math problem right or a spelling word correct, it just makes their day," she said.
Even though the Senior Hero Project has been replaced, Elizalde still continues volunteering. Career and Multimedia specialist Linda Kapala is in charge of logging hours for community service. Kapala finds a decrease in volunteering since the projects termination.
"We have less volunteers at certain organizations because it's no longer tied into a grade. However, in some cases when it's linked to a passion or the student is goal-oriented, the community service continues," she said.
For Elizalde. it was her passion for the organization that kept her coming back and feeling happiness from her environment.
"Each day after school, I walk in to experience tight hugs and smiles from them all around. I feel admired for all the work I've put in for them. I am just so glad I was able to get to know these kids. I don't think I would have functioned as happily in an alternate environment," she said.
Lea Cob, director of volunteers at the Boys & Girls Club, sees student involvement in the kids' lives as crucial for the development of the children.
"Having volunteers not only helps the program run efficiently but gives the kids someone to look up to and builds that connection," she said.
Kapala believes that when students volunteer, they are provided with the opportunity to create relationships with the organization as well as with those people they are helping out.
"Two things that students can gain is a long-term project that they are dedicated to; they can also find something related to a career that they are interested in. It builds connections and exposure may even change a passion," she said.
Elizalde, for one, is happy that the school made community service a requirement. It gave her the initiative to continue to pursue something she was passionate about.
"Before I had any hours done, I thought that it would take me ages to complete all 75 hours before graduation. But the graduation requirement served as a motivation starter for me. Once I began volunteering, I wanted to keep going," she said.
The motivation for Elizalde pushed her to see value in her work as a volunteer.
"The best part about volunteering at the Boys and Girls Club is being surrounded by little kids who appreciate me every day," she said.