Five critical steps for securing scholarships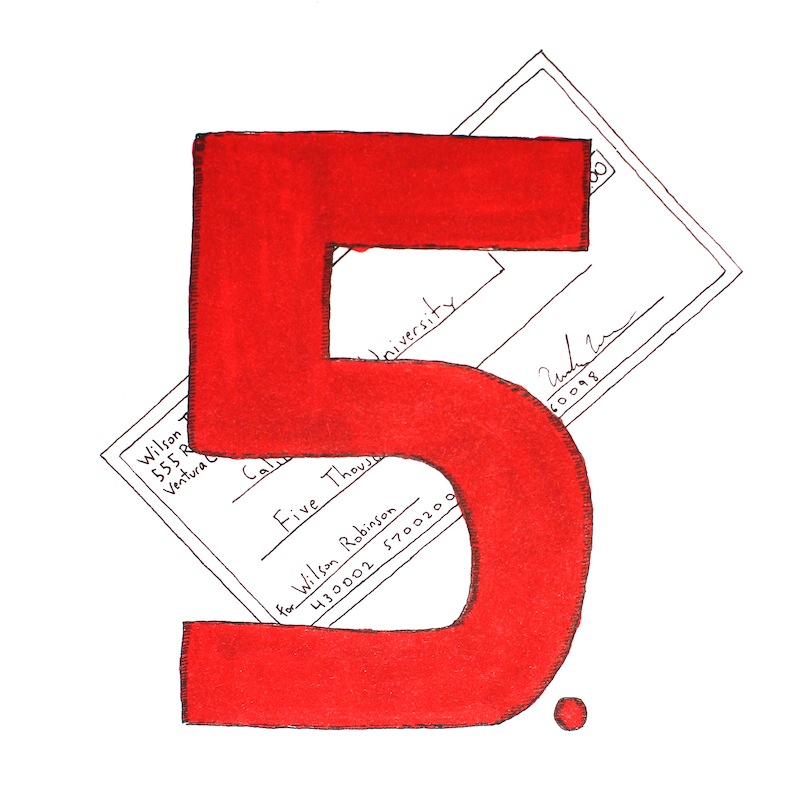 With college applications long gone and notification dates just weeks away, many students are beginning the ever-tedious task of applying for scholarships in order to cover the burdensome cost of college.
As if writing essays to convince colleges that you are good enough to be one of their students was not difficult enough, now you must jump through flaming hoops and write superb, Shakespearean-type contest entries in order to convince a board of trustees that you are worthy enough to receive their money.
Since freshman year we have been advised to plan and work ahead of the curb in order to secure receiving priority on generous scholarships. Yet, even after being beaten over the head by these constant reminders, I would be a liar if I said that I was completely on schedule and up-to-date on all of my scholarship entry's. But who could blame me or any other student in my predicament? Between school work, Netflix, sports, and Netflix again, the life of a student is jam-packed and with little to no room to tackle a large assignment such as this one.
That being said, after tackling two and a half scholarships I came out of those battles with a few tips that may be of some value.
1)Be a complete wacko
I know the advice is odd, but believe me when I say that in order to ensure winning a scholarship you have to go far beyond the borders of originality and eclecticism. While it is true that many of the people applying for scholarships are under-qualified and bland on paper, that does not mean that everyone applying is bland and generic. The truth of the matter is that you are going up against well-qualified (if not better-qualified) individuals who catch the immediate attention and respect of whoever reads their essays, transcripts, and extracurricular activities.
The only way to beat these over qualified individuals is to give the people reading your entry the impression that while you may not be as involved or ingenious as others, you do embody the organization's mission and you are worthy of their award because you will achieve great things with it.
Often it is those who dare to go beyond the prompt and give a new twist to things that end up winning. In order to achieve this, think about the prompt for a half hour or so (depending on how complex it is) and have your honest, unfiltered thoughts pour onto the paper. I always find that having pens and paper scattered around the room is helpful because ideas are perpetually jumping out at me and they must be harvested before they are forgotten.
2)Don't be discouraged by the amount of applicants
While it may be disheartening and discouraging to be up against hundreds or thousands of well-qualified individuals, the reality of the situation is that as long as you follow my first tip you won't have to worry about many of the others. Practically everyone writes a scholarship essay based on what they believe their audience wants to read. The scholarship reviewers know that and when they come across an essay that has an honest voice and message, it will resonate well with them. Remember, no one is you. That is your ultimate trump card in the end.
3)Exploit online resources
Counselors and the internet are extremely valuable tools not only for seeing what scholarships you are eligible for, but also for seeing what other people have written for the same or similar prompt. Websites such as Cappex are ideal for people who do not know where to start and are looking for a place where hundreds of thousands of scholarships can be pulled out in a second.
Do not be shy about going up to faculty members and asking for their advice. Linda Kapala in the media center and our fabulous counselors have tons of knowledge in this arena and they would be delighted if you asked them. While it may seem cruel, I find exploring the internet almost like colonization. You have to venture deep into it to obtain valuable materials and knowledge before someone else comes and steals it from right underneath your feet.
4)Gather recommendations in advance
Now is the time to begin calling in those favors at the institutions you have volunteered at and going to your teacher with a big, red apple. Most scholarship organizations have a requirement of at least two cards of recommendation and as such you have to find people who can describe you affectionately and vividly. I realize that it may be embarrassing to go and ask teachers for another letter of recommendation, but believe me when I say that most scholarship institutions have a simple form that they want recommenders to fill out which makes the process easier and less time consuming. Plus, if they already wrote you a recommendation in the past they probably have one at hand that they can sign and give to you. As for places you have volunteered at, if you have done them a great service I am positive that they are more than willing to repay you with a letter.
However, ask them with enough time to spare. A week is too short and three weeks is too long (they will probably lose it or forget in that time). Two weeks is a good enough notice for them to write a fantastic letter.
5)Meet with teachers to edit your writing
For many it is better to have people review their essay entries before submitting them to scholarship organizations. Consider giving them to a friend, tutor, or teacher. Often it is better if you give it to someone you don't know because their affection (or disaffection) for you won't get in the way of reviewing your essay and giving you honest, constructive criticism.