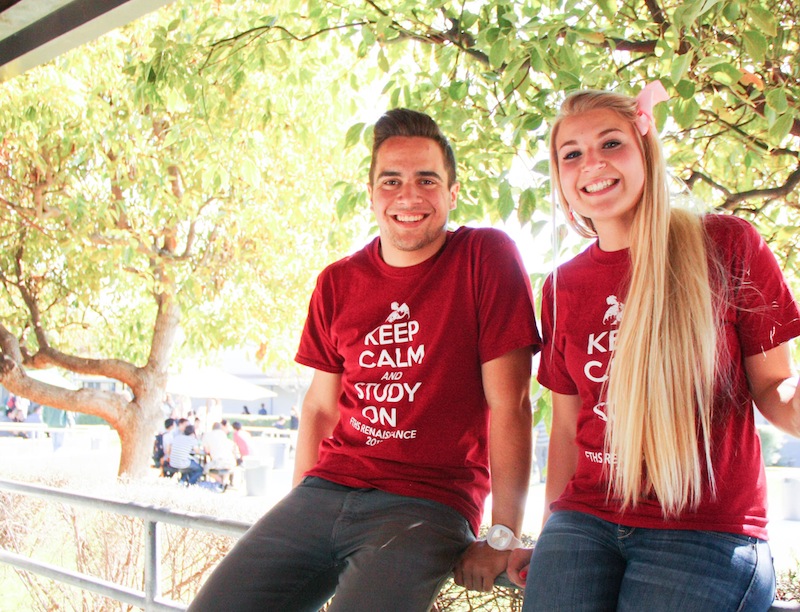 Elections came to a close at Foothill last week when students voted for which of their classmates would represent them as the next group of Associated Student Body class representatives.
Running unopposed, junior Anna Cogswell was elected senior class president, and junior Blake Silva, who ran against Kathleen Sones, was elected senior vice president.
Cogswell and Silva will be responsible for various activities next year.
"Anna and I are in charge of all the senior events next year, such as the senior pride lunch, the senior breakfast and banquet, senior awards night, organizing the prom court with the juniors, organizing the 10-year reunion, and we also oversee all the other senior officers' activities," said Silva.
Cogswell states that her priority is to give next year's seniors the best year that she can with the funds she has raised over the past three years.
"I'm going to try my best to represent everyone as well as I can, get who I represent's opinions out there, and essentially have a wonderful senior year," said Cogswell. "I've already raised a lot of money for our class, and I'll use it to the best of my ability to make everybody happy."
Cogswell feels positive about the election.
"It feels great, it was just a phantasmagoric dream of an experience to be elected," she said.
The position of junior class president went to sophomore Will Hammer who ran unopposed. Sophomore Nick Vaughan was elected junior class vice president, running against only one opponent, sophomore Alyona Brody.
Hammer says that he ran because he feels he is experienced and because he loves the ASB program.
"I've been doing ASB for two years. I was freshmen vice president, sophomore vice president, and ASB is just a really great and very fun program, so I wanted to continue doing it because of that and because I love representing the school," said Hammer.
"People know I'm a very school spirited guy, and I love representing them so it's a good fit," he continued.
Vaughan says that he is ready for his position and the responsibilities that come with it.
"The president and I are going to be planning prom, and all the other junior events, but we mostly want to do our best with representing each person, and part of my personality… is that I can relate to everyone at Foothill a bit, which is what makes me think that I'm ready for this position," said Vaughan.
Bailey Liljekvist was elected sophomore class president, and as with the other class presidents, ran unopposed. Noah Greenslit, opposed solely by Cody Clark, was elected sophomore class vice president.
Liljekvist ran because she wanted to make change for next year's sophomores.
"I ran for this position because I wanted to make a huge difference for my future sophomore classmates," said Lilekvist. "I just want to get the sophomore class much more involved with our school."
Greenslit says he ran because of a friend's recommendation and because he felt he'd fit in well with the program.
"I ran for sophomore class vice president because I got inspired by a friend of mine who encouraged me to be a vice president," said Greenslit. "I'm a really all-around kind of guy and people know me, so I thought I would be a good V.P."
The responsibilities of the sophomore president and vice president include, besides representing the sophomore class, planning Winter Formal.
"There is a lot of responsibility to this position because I am in charge of a lot of things like Winter Formal, but I'm really excited to be the vice president of the sophomore class, and it will be a lot of fun," said Greenslit.
Liljekvist is happy that she won even though her position requires a great deal of responsibility.
"Being elected is very exciting, but at the same time stressful because of the duties I have to uphold," said Liljekvist.