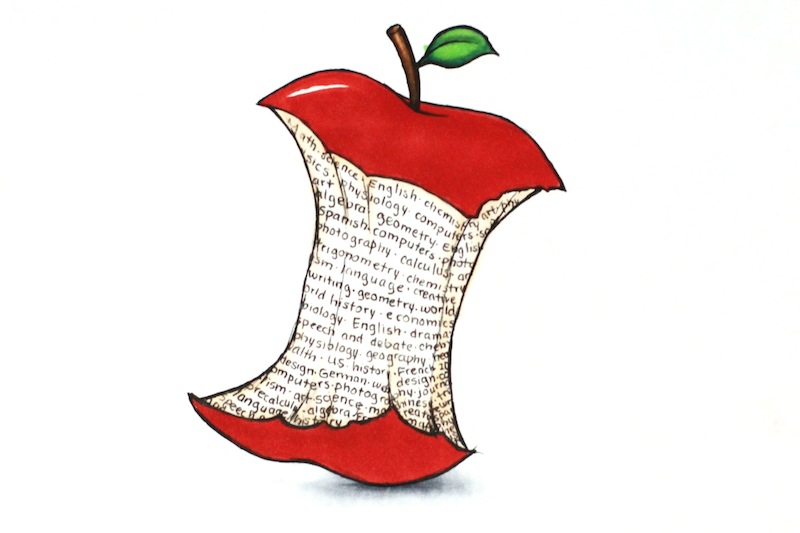 Due to a wide gap in high school graduates' learned skills, the California State Board of Education has decided that at the beginning of the 2014-2015 school year every public school in the state will implement a new universal curriculum.
The curriculum is called the Common Core and has been adopted by 45 other states since 2010.
For many years, teachers throughout California have been given up to 20 pages of curriculum per subject. This is curriculum that many other states do not share. There has seemed to be little consistency, given that students go on to colleges and universities and, regardless of the grades received prior to their secondary schooling, are all on different levels of comprehension.
The National Governors Association Center for Best Practices and the Council of Chief State School Officers describe the Common Core State Standards as focusing on "core conceptual understandings and procedures starting in the early grades, thus enabling teachers to take the time needed to teach core concepts and procedures well—and to give students the opportunity to master them."
Foothill English department chair Melanie Lindsey applauds the decision to join the Common Core, emphasizing its perks that the current system seems to lack.
"It allows a lot more depth of understanding, and to be honest, I think practicality," Lindsey said.
She repeatedly chanted the motto adopted by teachers regarding the new system, "less breadth, more depth," as opposed to the current standards described as "mile wide but inch-deep."
The new curriculum will be a mere page of standards per subject, but noticeably much more intricate than the current California standards. Each course will be writing intensive, meaning students will write essays in every subject as to develop greater comprehension.
It is hoped that the additional writing will teach students how to successfully write an argumentative essay, craft superior narratives, and grasp the literary analysis process better than ever before. In addition, Foothill students may be prepared for essential senior year processes such as the Common App and senior project.
Instructors in mathematics may have some trouble initially with this portion of the curriculum, but Lindsey is still confident with the ultimate result of greater writing skills. She believes that, currently, most students get a maximum of one hour of writing per week in their English classes.
You don't get good at anything if you do it for 40 to 60 minutes a week," she said.
As California adopts the Common Core, students will no longer be taking STAR (Standardized Testing and Reporting)/ CST (California Standards Test) tests. These tests are assessments of how schools have been succeeding in administering California's personal curriculum.
"Math is my favorite subject so I'm not sure how this will go, but if it helps me in the long run I guess I'm glad the schools are changing for good," freshman Austin Pecorraro said.