Local Ventura artists talk heritage, nature and passion (photos)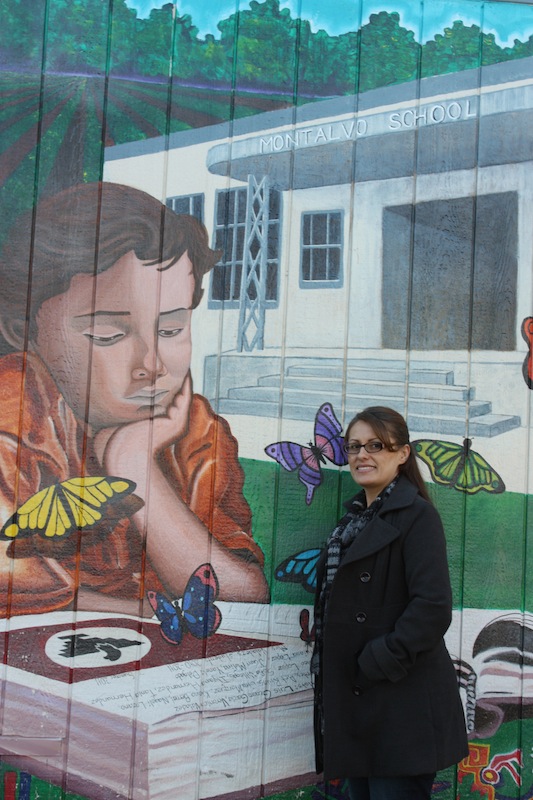 When walking into Steve Cook's art studio, pastel yellows, blues, oranges and greens greet the eye while relaxing guitar strums fill the air. Paintings of waves, cars and people line the walls all the way up to the high, vaulted ceiling.
Cook, a local artist, paints many scenic views of the Ventura area. His art has been used on posters and bags for the Visitor's Bureau and on wine labels for local wineries, such as Firestone Vineyards.
"Everything I do is oil painting. I paint landscapes, local landscapes. Basically California Impressionist with an element of photorealism," Cook said.
Foothill student, senior Annabelle Warren, a passionate artist herself, believes that Ventura is teeming with talented artists and their work.
"Ventura is blessed with really talented artists. It's set apart from other towns because we have so much art. It's beautiful," she said.
Warren discovered her passion for art in Justin Frazier's Art 1 class and wants to study art in college, saying she can't imagine not pursuing it in her future.
"It's a hobby, love and passion of mine. It's so vital to my life," she said. "The feeling of creating something that people will look at forever is gratifying."
Another local artist, Montalvo Elementary School teacher Veronica Valadez, draws inspiration from her Aztec culture and heritage. Her art has been used for posters and flyers of cultural events, as custom-made symbols, and for Aztec dance regalia.
"The aesthetics of Mesoamerican art just blows my mind. It's just so beautiful to me," Valadez said.
Valadez, self-taught, had always loved art and began taking art more seriously in college at UCSB, where her art was used in the Chicano studies department.
Her message in her art is twofold: it's a way for her to reconnect with her heritage, and it's a way for her to make up for her people's lost history.
"It's making up for lost history and regaining a complete identity. Because, as a people, we have very fragmented identities," she said. "This is kind of my way to recuperate and my way to heal," she said.
For Cook, his passion for art came back after returning to Ventura in 1997 from Jamiaca, where he was involved in the Peace Corps with his wife. He took up art again and began selling paintings.
"That kind of got me going and I said, 'Oh, this is what I'm going to do,'" he said.
Cook says that nature, flawed humanity and different perspectives are his inspirations for his art.
"I like to do angles of familiar scenes that people know, but never seen in that perspective before," Cook said.
Cook's current favorite piece of art is a painting he did of the San Buenaventura Mission.
Valadez's favorite painting is a self-portrait of her dancing with traditional Aztec regalia. She incorporated Aztec themes, such as glyphs, corn, indigenous plants, and Aztec colors such as red.
"That one's really important to me because it tells the story of who I am. I can't just paint a portrait of myself and that's it. I wanted to incorporate everything that I felt was a part of me," she said.
For both artists, humanity is essential to art. Cook incorporates humanity into his art, and Valadez believes that art lets people connect to their humanity.
"I like to see nature and humanity in concert together. I don't like to see humanity as perfection, to show the flaws," Cook said.
"We're just connecting to our humanity and when we're able to connect to our humanity, we're able to express our thoughts, our feelings, our concerns, our passions through art," Valadez said.
Valadez and Cook feel that art is extremely important in the community; they feel that it should be emphasized more in school.
"I think we become more of a gentle society and more understanding of others with art," Cook said.
Although Cook feels that there is a lack of art in schools, he feels that Ventura has a good art community and tries to support and promote local art.
"Ventura has really become aware in the last few years of art. Ventura would like to be like Santa Barbara or Laguna Beach, or somewhere where there is a lot of money. We're trying," he said.
"Without art, we have nothing to live for, nothing to look forward to, no happiness," Warren said. "Art is what we live for."
Credit: Veronica Mellring/The Foothill Dragon Press