Grizzly Bear: "Shields"
Grizzly Bear undoubtedly released one of the best albums of the year. The vibrant songs on "Shields" have a combination of snazzy steady bold instruments and strong vocals and the album proves to be quality music for any type of mood or day. "Shields" brings the fresh, flawless talent of Grizzly Bear.
Calvin Harris: "18 Months"
"18 Months" vibrant production really brought life to the year 2012. Calvin Harris mixed up some funky, awesome beats and brought together some good artists to create a fantastic album. I am sure you have heard his songs all over the radio, at a school dance or in advertisements. Full of great party energy, "18 Months" is one of the best albums to listen to.
The Shins: "Port of Morrow"
"Port of Morrow" was a big change from The Shins' older albums, which had, a slower, dreamier haze about them. "Port of Morrow" features faster songs (like "Simple Song" and "Rifle's Spiral") with more of rock tinge than on their older albums. The slower songs remained, though. And although they were as pretty as The Shins' old songs, they were recharged with a fresh new sound, the best example of this being "For a Fool." "Port of Morrow" was a big change for the Shins, but they didn't lose their beautiful songwriting skills.
Charlene Kaye: "Animal Love"
In her latest album, titled "Animal Love," Charlene Kaye maintains her eccentric beat and original songwriting talents. She creates yet another enjoyable album filled with phenomenal songs, each of which is unique and memorable. Kaye's remarkable voice and songwriting only seem to get better and better with each album she releases. From songs like "Don't Make Me Believe" to "Hummingbird Heart," "Animal Love" is filled with a song for every kind of mood.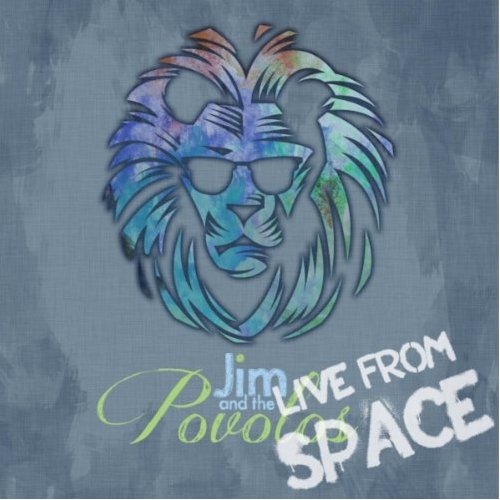 Jim and the Povolos: "Live From Space!"
Though it may not be a complete album, "Live From Space!" from the not-so-small band Jim and the Povolos delivers amazing songs, unique beats and original song lyrics better than most albums released in 2012. Songs like "The Moment" and "Holiday Club" will make you laugh at their funny jokes and allusions to Van Gogh. Fans of the theater group StarKid will love Jim and the Povolos' latest album, as will fans that have never heard of them before. Every song on this album is worthy of landing on your top 25 most played playlist.
Kendrick Lamar: "good kid, m.A.A.d city"
"good kid, m.A.A.d city" is one of the best albums of the year because rapper Kendrick Lamar tells emotional stories about his life uniquely and cleverly through his rhymes. Big name rappers such as Drake, Jay-Z, Eminem, and Kanye West did not produce albums this year, leaving a void that was filled when Kendrick Lamar produced "good kid, m.A.A.d city." The best song on Lamar's new album is "Swimming Pools."
Barbra Streisand: "Release Me"
From the timeless voice of Barbara Streisand comes a compilation of her unreleased songs. The first track, "Being Good Isn't Good Enough," opens up the listener to her fantastic voice and her unchanging style of singing. Though her style has remained static for so long, it never ceases to amaze all fans, old and new. "Release Me" is packed with another set of unforgettable Streisand songs.
Animal Collective: "Centipede Hz"
"Centipede Hz" is one of the best electronic albums I have ever heard, because the band doesn't fit the label of "electronic," or any label for that matter. Animal Collective's "Centipede Hz" is a world of experimental sound that creates its own unique genre of music. The songs use a mix of traditional instruments and strange sounds like radio interference and identification. Songs like the energetic "Moonjock" and the hypnotic "Wide Eyed" were standouts, as was the slower, slightly sweeter "Rosie Oh." With this album, Animal Collective has carved themselves a unique, exotic niche in the electronic music world that's absolutely addictive.
Ne-Yo: "R.E.D."
Ne-Yo's album, "R.E.D" (which stands for Realizing Every Dream) is one of the best albums of the year because of each one of his songs have a different tone but are always easy to relate to. "R.E.D." can go from a fast upbeat fun song to a slow emotional song, a feat that many albums cannot achieve. "R.E.D." has songs such as the smash hit "Let Me Love You" and my personal favorite "Don't Make Em Like You."
BADBADNOTGOOD: "BBNG2"
Instrumental jazz trio BADBADNOTGOOD returned this year with BBNG2, an album that contains a wide variety of bright piano, funky bass, powerful drums and groovy polyrhythms. Although it isn't considered "conventional jazz," the album appeals to a younger audience, chiefly to those with a Hip-Hop/R&B taste. BBNG2 consists of several covers of popular dub and rap artists such as James Blake, Kanye West, and Tyler, The Creator, as well as a few of their own compositions that showcase the band's improvisational and technical skills. Notable tracks off the album include: "Earl," a beat-heavy jam with dark sax riffs preformed by Leland Whitty; "UWM," a song that perhaps containing one of the greatest baselines of 2012; and a cover of Tyler the Creator's "Bastard" mixed with rapper Gucci Mane's "Lemonade." BBGN2 is new, creative, unique, inspiring and brilliant. And the best part is that it is completely free. You can download the album off the band's website.