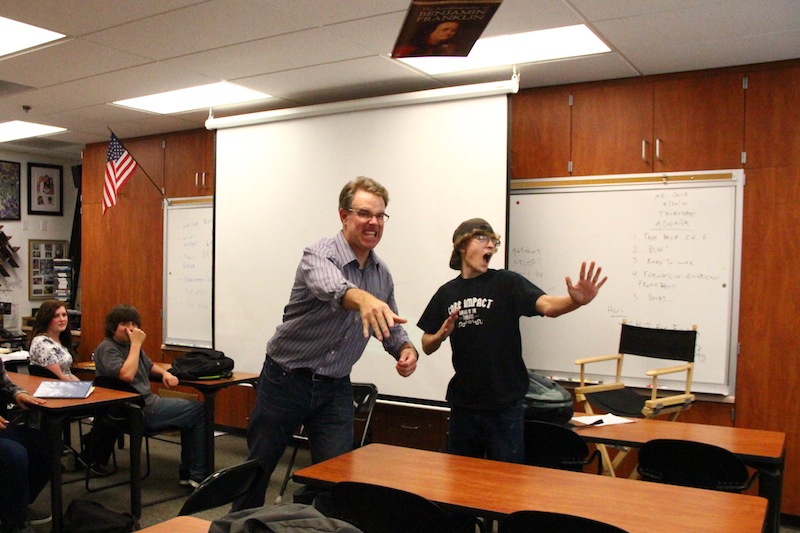 Assembly Bill 1575 has created challenges for many departments and classes on Foothill's campus, and the English department is no exception.
This bill reinforces a law that prohibits teachers from asking students to pay any kind of fee, whether that be for school supplies, a fieldtrip or extracurricular activities.
Annotating books is a large part of the Foothill English curriculum, especially during freshman and sophomore year. If teachers can no longer ask students to purchase their own novels, students will not be able to annotate.
The English curriculum will need to be changed if not everyone has the required materials.
"In the past, we haven't had enough books to check out in the library for every student," English teacher Jennifer Kindred said.
Kindred also said, however, that the bill will not really have an affect on the junior Advanced Placement Language and Composition classes because all the books they need can be found online for free because they are in the public domain.
Dan FitzPatrick, a sophomore English teacher, said the bill will create little to zero change in his classes because he already buys some of his supplies himself.  One of the required materials for FitzPatrick's class is a journal.
"We do encourage the students to purchase their own journal, but if they can't buy it for themselves someone else may have to step in and donate," FitzPatrick said.
Enlgish teacher Jason Dinkler fears the effects the bill will have on field trips.
"If we wanted to go to the theater, ultimately everyone needs to fundraise to be able to go otherwise we can't take the trips," he said.
AB 1575 mandates that unless every student who wishes to attend will be funded for, no one can go, even if some students can afford it on their own.
Dinkler worries that the bill will have a negative impact on the English and history curriculum, in turn affecting the quality of the student's learning. Foothill instructors typically try to organize the subjects so the books students are reading in English are from or about the time period that they are learning about in history.
"Ultimately, the trickle down effect is that the alignment of history and English won't be as neat and refined, and that could definitely affect their learning," he said.
If students did not purchase their own books, there would have to be a lot more reading in class resulting in a much slower pace.
English teacher Melanie "Captain" Lindsey sees both the negative and positive aspects of the bill.
"I understand the point of the bill is to make it so that every kid has the same opportunity, but that's not real life," Lindsey said.