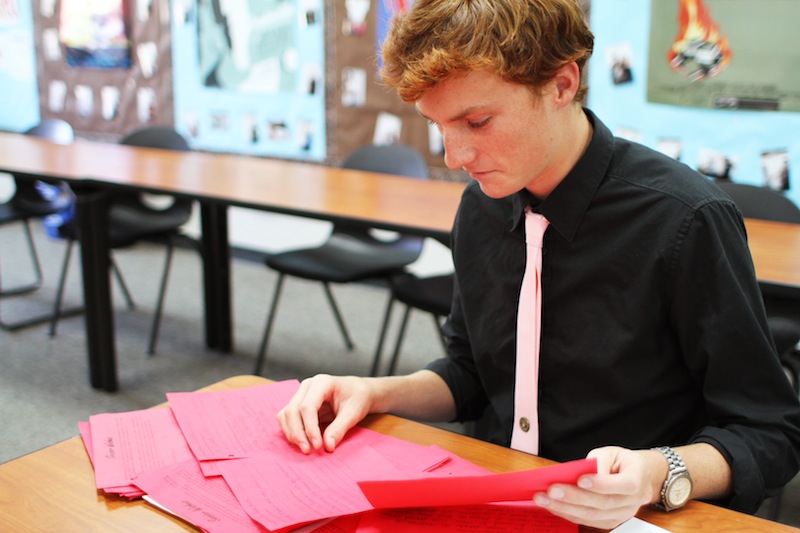 Every year, each Foothill senior makes one wish, a request that is within the school's power to grant and costs no more than five dollars.
"Senior wishes are nice, and ultimately beneficial because a lot of the seniors are going through a lot of stress with their college applications and with their homework and everything else that their involved in," said ASB representative and senior Adam Braver.
The school itself has allocated $1000 to spend on the program, and wishes are granted throughout the entire school year.
Common wishes include Starbucks and In-N-Out burger delivered on specific days.
Some students, like senior Christopher Hanna, do not see the point in paying so much money for senior wishes.
"I think over the last few years that senior wishes have become a little more self-centered. Looking at last year, at least half of them were In-N-Out burgers and Red Bull and Star Bucks and stuff like that, so yeah I think it's a little ridiculous when you are giving up $1000 for senior wishes," said senior Christopher Hanna.
Other students, such as senior Elias Ontiveros, sees senior wishes as a way to reach out to friends and peers.
"The thing about senior wishes is that a lot of people don't give it to themselves, it's more like 'I want my friend to have this' and it's an opportunity for you to show your friend that you want to do something nice for them, therefore it's more collective based happiness," he said.
Senior and ASB Representative Jackson Tovar is in charge of granting senior wishes. He has witnessed some generous wishing in the past.
"We had this one where we were asked to find a person who might have looked a little lonely or was eating by themselves, go to their next class and find their seat, then we put a balloon with a note on it saying "hope you have a great day." It was really thoughtful," said Tovar.
Senior wishes are supposed to improve senior morale in their final year of high school.
"It's a drive for all of us to keep moving forward and finish strong," said Braver.