Cougars win 50th rivalry game 29-21 (74 photos, video)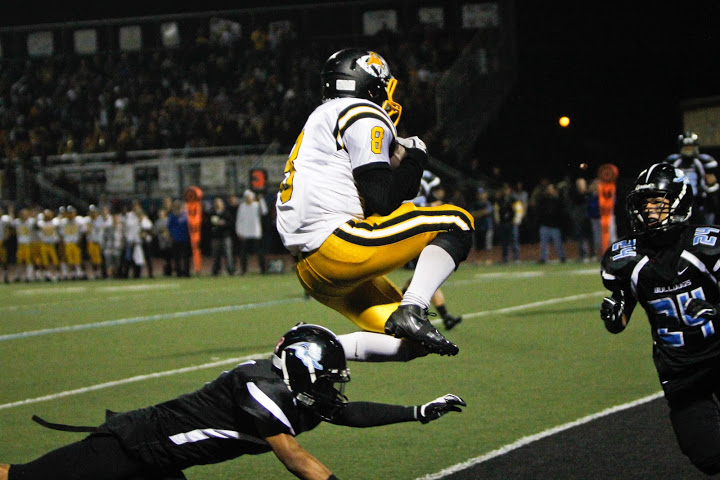 As the Bulldogs and Cougars ran onto the Buena football field on Friday night, mist filled the air and the crowds made a roar, cheering for their team. 
The two football teams met for the 50th annual rivalry game. Beforehand, Buena High School led the rivalry with 25 wins and Ventura High School was just one win behind at 24. 
However, the Cougars evened out that rivalry Friday night when they won 29-21. 
During the game, the suspense was built by the cheerleaders, Buena and Ventura's marching bands, and numerous fans, varying from kids to grandparents. The stadium was packed: both sides of the stands were completely full and people were left standing on the sidelines.
At the end of the game, the Ventura football players were presented with the ceremonial trophy, which is given to the winning team every year. 
Then, Cougar fans flooded the field and cheers filled the air.
Credit: Bethany Fankhauser/The Foothill Dragon Press
Credit: Emily Chacon & Bridget Parrino/The Foothill Dragon Press