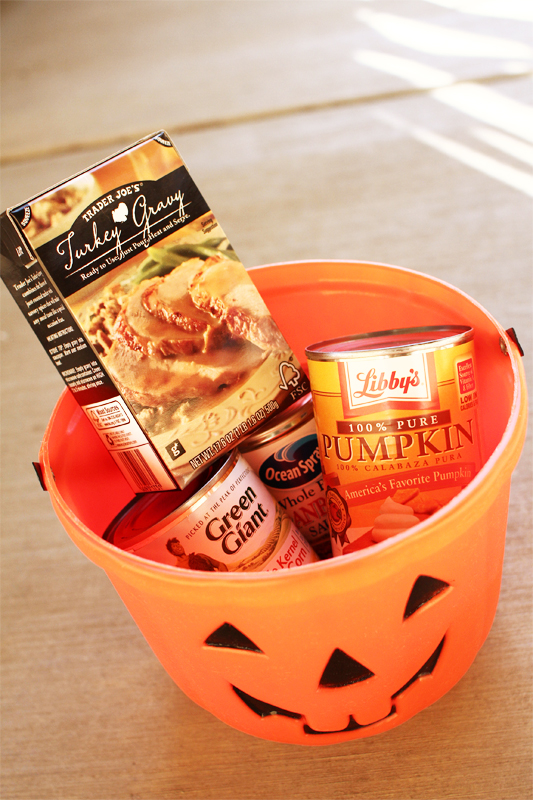 Children and teens walk from door to door, ringing the doorbell and waiting in eager anticipation, but it's not candy that they're asking for.
Youth members of the local Ventura Loma Vista 4-H Club are participating in Trick or Treat So Others Can Eat (TOTSOCE), a food drive that collects canned and non-perishable goods from October 9th to November 9th and donates them to the FOOD Share of Ventura County.
In its 16th year, Trick or Treat So Others Can Eat is a county wide food drive, with participants including churches, Girl Scouts, Boy Scouts, public and private schools, and individuals themselves. The biggest participants were California Lutheran University, Cal State University Channel Islands, and Ventura AYSO, which made a large contribution of 3,000 pounds of food.
The main goal of TOTSOCE this year is to collect 7,500 pounds in food.
Sophomore Elisabeth Morrison is the Teen Coordinator for the program. Her family took over the job of managing the program two years ago.
"My mom and I said, 'That's a great way to get involved with the community,' so we took it up. And of course my family had to agree," Morrison said.
As the Teen Coordinator, Morrison updates the food drive's Facebook page, gives presentations about the progress of the project at 4-H club meetings, and was even interviewed by local B95.1 radio host Bo Jackson.
Elisabeth Morrison's mother, Christina Morrison, is the Parent Coordinator of TOTSOCE and oversees the project. Her main objective is to get TOTSOCE well known in the community.
"The goal and vision of this is to get youth involved in community service. Our particular vision would be to get this project well known so that kids know, 'Oh, it's October. It's time for TOTSOCE service project,'" she said.
The need for food donations is great during these tough economic times. More Ventura County families are relying on food from organizations such as FOOD Share to sustain themselves. One in five families in Ventura County don't have enough food, one in eight people are hungry, and one in six children don't have enough to eat.
"We're feeding about 75,000 people per month in Ventura County," FOOD Share representative Karen Jensen said.  
It is simple to get involved with this food drive. An online component has been added this year with a donation page on FOOD Share's website that makes it easier for individuals to donate to the program.
Jensen feels food drives are beneficial and important to FOOD Share.
"It's all really important to our mission. If everyone did a food drive like this, it would be awesome," she said.
Elisabeth Morrison believes that participating in TOTSOCE is very rewarding.
"To get involved is a privilege. It's very self-satisfying," she said.