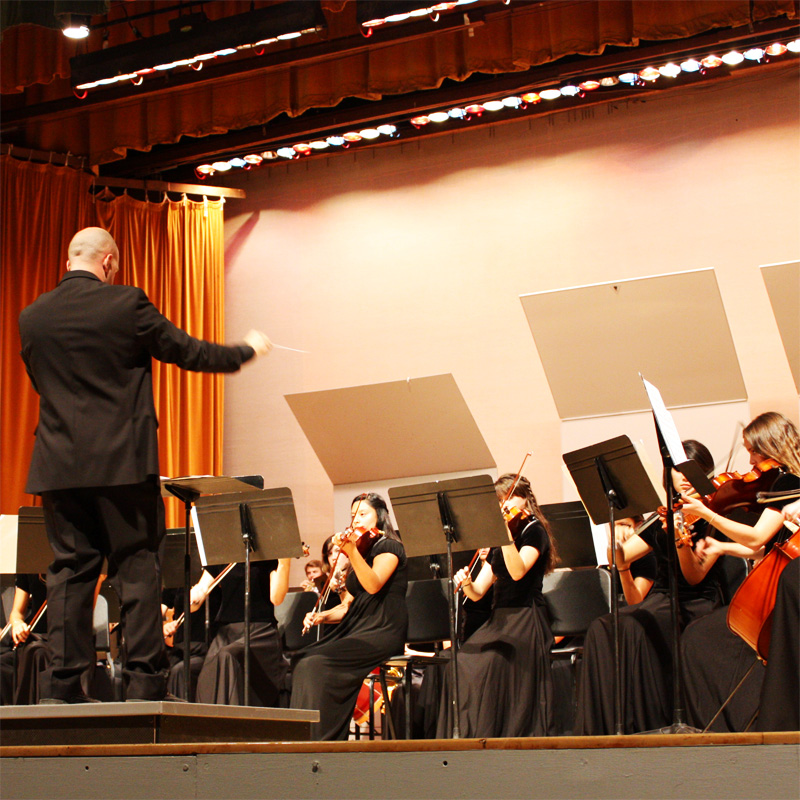 Students, parents, and siblings all gathered at the Ventura High School auditorium on Tuesday to support the school's music department.
Not only was this benefit concert a way to raise money for the band, but it was also a way for them to present their audience with a spectacular night of music.
To start the event, they opened with two songs by the Ventura High School Symphony Orchestra, playing a song from Harry Potter and another from Lord of the Rings. These two pieces filled the room with grandeur, stunning the audience sitting in the auditorium right off the bat.
"To see the strings come together with the wind ensemble and play music like that was so much fun," said Margaret Jackson the mother of Sarah Jackson, a senior at VHS who played in the benefit concert.
To follow up, the band members separated into their chamber ensembles and played numerous songs. Some songs were light and happy, like the rendition of "Sinfonia in Re" performed by Amanda Johnson, Jessica New, McKenna Sullivan, Desirae Thomaier and Allyn Tolosa.
Other songs were deep and dramatic, like "Jupiter" by The Planets, which was played by Adam Austin, Dru Blossom, Emily Hooke, Kalen Kasraie and Asa Tabor.
There was also a special performance of an Iranian song called "Pish Daramad-e Esfahan" by Siamak Haji Agha Bozorgi, who used a traditional Iranian instrument called a Setar and was accompanied by a piano.
To end the night, the benefit concert closed with some great jazz, making the concert lively and joyous, which was the perfect way to end the night.
"The parents could see all the different groups play, hear how their kids are doing at the beginning of the year, and see how they progress through the end of the year," said Paul Hunt, the music director at Ventura High School.
People who attended the benefit concert knew their money went directly to the Ventura High School band fund.
"The purpose of this concert is, basically a fundraiser for each trip that we go to in the spring, which is called our Spring Tour where we compete against other teams," said Bryan Perez, a junior and a VHS band member.
Fundraising is custom for the VHS Department of Music; each year they hold numerous concerts and a car wash to keep their instruments playing and their strong program running. Because of this, the passing of AB 1575, a piece of legislation that prohibits student fees, has not severely affected the program.
"Since I've been here, I have never charged fees to be in the program, everything is completely voluntary by donation and fundraising of course," said Hunt.
Jackson is an avid supporter of the VHS Department of Music and believes that the program is very important for the students.
"The children have an opportunity to show how hard they have worked at something that they are very good at," she said.