"Won't Back Down" brings hope to failing schools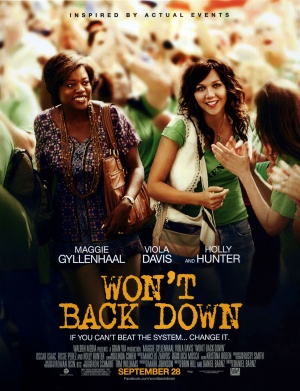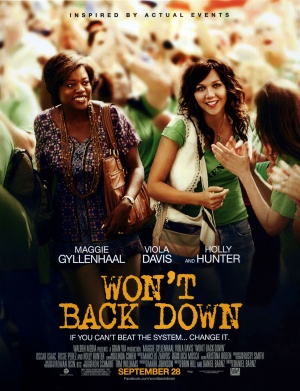 "Won't Back Down" ends with a third grader saying one word before the credits roll: "hope."
This new movie stars Maggie Gyllenhaal as a single mother and Viola Davis as a frustrated teacher and mother. Together they join forces to turn around Adams Elementary School.
Gyllenhaal's character, Jamie Fitzpatrick, is fighting for her dyslexic daughter who is not receiving the attention she needs. Davis' character, Nona Alberts, is fighting for her students and her son who struggles in the Los Angeles school. The movie follows their adventure towards reinventing the school their children attend.
"You must be the change you wish to see in the world," Gyllenhaal's character says, quoting Ghandi.
Both Gyllenhaal and Davis have stellar performances. They portray their charcters well and will allow fellow parents and teachers to relate easily.
Though the main audience for this film will be district employees and teachers, students and the general public should see it as well because the message it sends is important.
"Won't Back Down" addresses the issue that many of our country's schools face. The teachers don't care, the students aren't learning, and the school district won't listen.
Although this movie tells a fictional story, these problems are actually happening right now. In real life, however, the story doesn't have the Hollywood ending.
Unfortunately, this movie will not get much attention because it's simply not the type of movie that attracts a mixed audience. It is not the general romantic comedy, and it's not a popular book that was made into a movie, but it is an excellent film with a memorable plot.
From beginning to end, "Won't Back Down" is filled with laugher, tears, doubt, love, and maybe even a little bit of hope.